Nate Garcia wins national art award
Last year in May, junior Nate Garcia woke up to a loud splash in the pitch black of his room.
As he stepped out of bed, his feet became submerged in a puddle of water. On the floor lied Garcia's infamous piece featuring a large cow on wheels being pulled through a city: "Trojan Cow". Scattered throughout the city are the unique characters exclusively found in Garcia's imagination and artwork. The piece does not contain a single inch without the fine details essential to one of his works. The mastery displayed in "Trojan Cow" took almost a year to perfect. And now it was underwater.
"I was so mad," Garcia said. "I thought I might've spilled like a water bottle or something. Nope. The entire room, Atlantic Ocean."
The night prior, it had rained heavily, and the gutter in Garcia's house was unable to catch all of the water. Due to his room being in the basement, it filled up quickly. Several of his pieces were ruined due to them all being stored on the floor. It took awhile for the artist to dry the pieces, but he soon learned his lesson about where to place his artwork.
This wasn't the only obstacle in the way of the success of "Trojan Cow", however. Garcia originally refused to submit his art for a Scholastic Art and Writing Award.
"I didn't even want to submit anything," Garcia said. "My art teacher was letting people submit, and she would pay the submission fee, which I think was like $5, but $5 is a lot of money. So, I didn't feel like going through the trouble of submitting anything."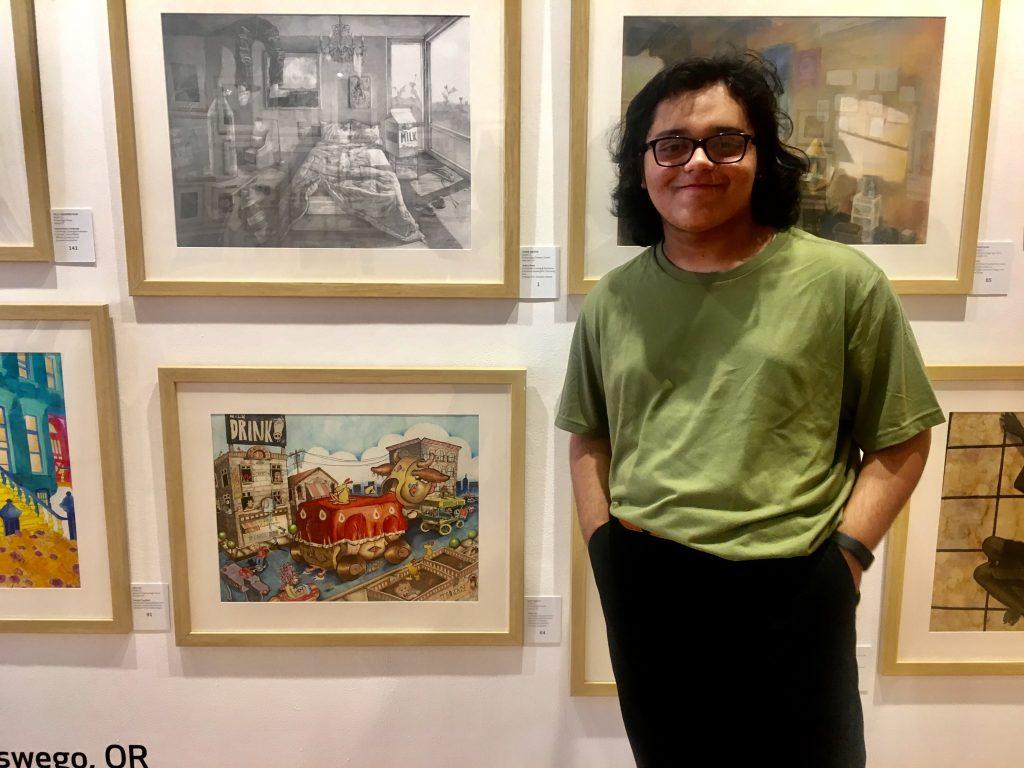 After some heavy persuasion from his art teacher, the piece was finally entered for a Scholastic Art and Writing Award and won a Gold Key in early March.
Garcia's piece, "Trojan Cow", was then eligible for a national medal, and from there received the American Visions & Voices Medal. This award allowed Garcia to attend a ceremony at Carnegie Hall on June 6. However, at one point, this feat seemed impossible.
"That drawing that I submitted is the second revision of that entire piece," Garcia said. "I did it last year in like, I think, May … And then I really hated it, because I did it without lines, so it was like I was doing a painting, but with like colored pencil. So, if you look on the new one, there's like really bold outlines around everything."
Although there's no one source of inspiration for Garcia's plethora of artwork, "Trojan Cow" can be traced back to a very distinct object. A cow pull toy from the 1950s prompted Garcia to draw the center of the piece, and from there he created the rest of the iconic drawing.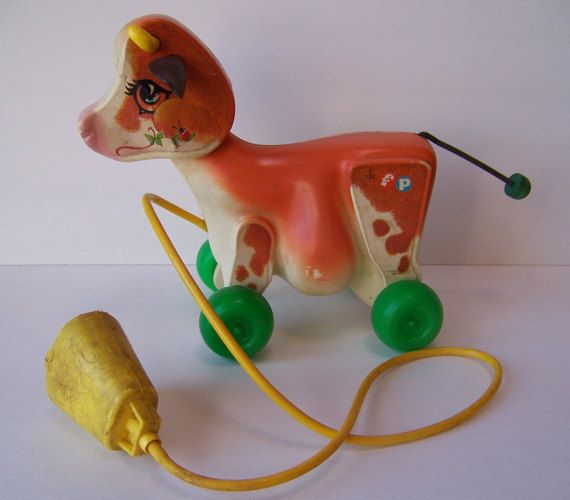 "I looked [a cow pull toy] up, and it was like the exact one I used, and I was like 'woah,'" Garcia said. "And then, when I made that drawing I wasn't really like experimenting with perspective and streets. I was just kind of like challenging myself. I drew that cow, and then I just built the city around it."
The artist's style is undoubtedly unique compared to most other artists. However, the strange characters and caricature-like features are constructed in a way that makes each of Garcia's pieces so interesting to look at.
According to Garcia, there's no definitive word to describe the way he views his art. For him, the only descriptor that comes close is "gooey." Other than that, it's hard to ever know what to expect from the young artist.
After winning such grand awards, most artists would find their egos inflated. For Garcia, he sees the achievements as an honor, but won't let them change him as an artist. With or without the awards, Garcia will continue to create his surreal and out of this world illustrations.