For many youths, the state of a college's LGBT+ campus climate is not a question that comes up in their college search. Staff members from Lehigh University's Pride Center, however, stress the importance of inclusivity awareness in college-bound students.
Kevelis Matthews-Alvarado, Maggie Tarmey, and Associate Director Scott Burden—who all came to speak on Nov. 12 for Emmaus High School's Gay-Straight Alliance—are faculty members and active participants at the Pride Center. Fostering a welcoming climate on campus for LGBT+ students and "build[ing] a just, equitable world through community building and the pursuit of change" are the main missions of the Pride Center, as displayed on their website. Their lounge, which is decorated in pride symbols and displays, serves as a safe space for any member of the LGBT+ community who needs it and is also home to peer-led support groups.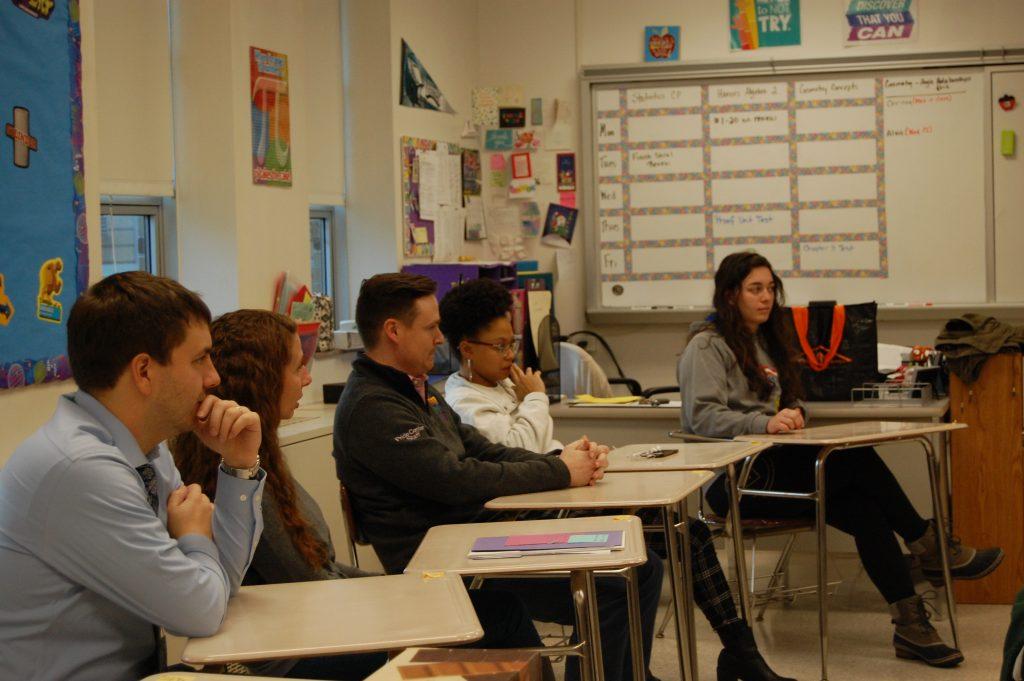 Their main purpose when speaking to the GSA was to discuss their own personal experiences with college inclusivity and, primarily, how students can ensure that the colleges they are looking at have safe environments for them.
A Pride Center's activities and programs are one of the largest indicators of a positive campus climate. Acceptance among students of a specific college community also plays a large role in demonstrating a campus' inclusivity, as LGBT+ tolerance among peers can vary greatly from college to college. Websites such as Campus Pride, which show what colleges are doing to build a positive and welcoming space, can help students who are unsure of where to start when searching for schools with welcoming climates.
Lehigh University and its Pride Center, which have a five-out-of-five-star rating on Campus Pride, have taken large steps toward LGBT+ inclusivity recently, including the installation of all-gender housing last year. Currently, the Pride Center is hoping to develop the amount of faculty training they can give on gender and sexuality awareness in the classroom.