Taylor Swift fights against men in the music industry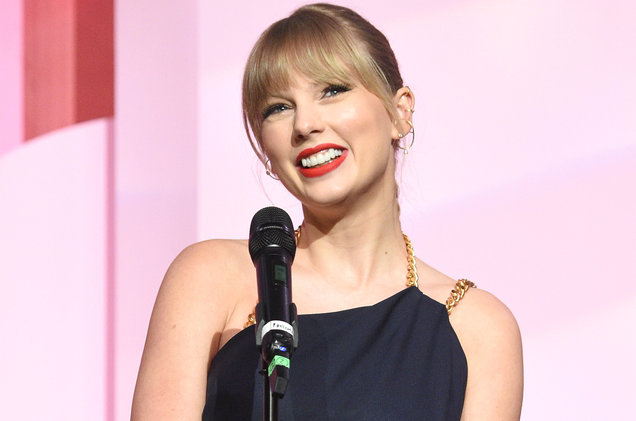 June of this past summer, Taylor Swift made headlines with her scathing comments towards Scooter Braun and his purchase of Big Machine Label Group. 
For the average music fan, a super successful manager buying a record label doesn't seem like big news. But for Swift, this event had the potential to possibly cripple her career. At the time, however, the 29-year-old singer was brushed off as being bratty and whiny by the general public. Moving forward to Nov. 14, Swift posted a lengthy note to her social media platforms expanding upon her claims against Braun and Scott Borchetta, the founder of Big Machine Label Group.
The message starts with her stating that the two figures were going to prevent the artist from performing her older music at the American Music Awards, even though she was being honored with the Artist of the Decade Award. Swift continues by announcing a Netflix documentary following the life of the singer for the past several years, but which will not include any of her older music due to blockage from both Braun and Borchetta again. However, Swift will be allowed to use this music if she promises to not re-record any of her previous music and not speak about Braun or Borchetta publicly again.
While this whole debacle may seem like a complex contractual issue that should be battled out in the courts, (although this is mostly true), there is a larger issue at hand — one which the pop singer addresses directly in the note.
"The message being sent to me is very clear," Swift says. "Basically, be a good little girl and shut up. Or you'll be punished."
Essentially, Swift has simply highlighted yet another example of men being able to take advantage of women in a field of work where women have little say. According to a study on diversity in the music industry by Dr. Stacy L. Smith, male producers outnumber female producers 47 to one. And if someone is a female producer, they generally feel objectified, alone, or dismissed. As for the front end of the music industry, only 21.7% of artists and 12.3% of songwriters are female.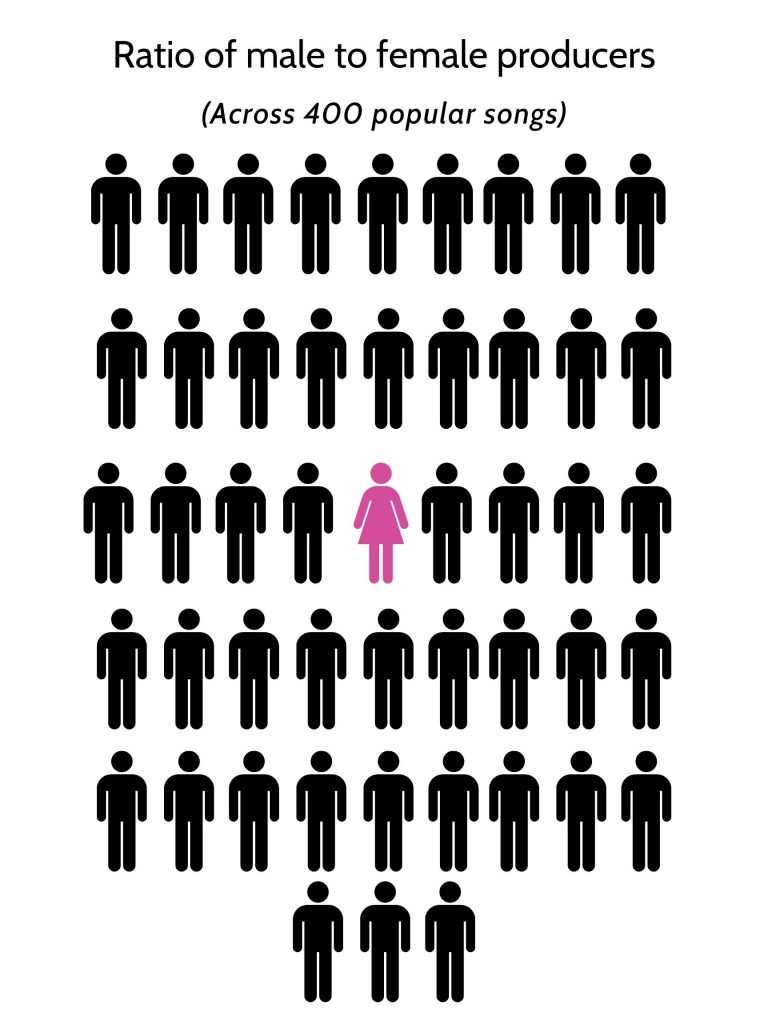 The problem is clear: women are underrepresented in the music industry, and for that they are severely taken advantage of. Swift was only 15 when she signed her restrictive contract to Borchetta. The rising country star from Reading, PA had hardly any chance against the multi-millionaire male music mogul. The balance of power in this industry is shockingly nonexistent and creates issue after issue, time and time again. Now that Swift herself is a multi-millionaire, the top executives can't stand to handle her pushing back against their restraints.
Swift is not the only female artist to be held back by a contract made when they were significantly younger and less educated.
Jojo's hit single "Leave (Get Out)" earned her the title of being the youngest solo artist to have a No. 1 on Billboard at only 13 years old. A year prior, when she was 12, the artist signed to Blackground Records. The contract required the singer to release seven albums with the label before being able to leave. However, for 10 years, they failed to release any of her music after only two albums and continued to keep her trapped in a contract that stunted the once promising artist. Jojo finally was released from the deal in 2014 after years of legal fighting, but is a perfect example of an industry that aims to exploit young female artists and keep them ignorant to the conditions they agree to working in. 
Just this last December, Jojo was able to re-record all of her previous music, something that Swift was hoping to do next year before everything with Braun and Borchetta happened. But while these two women fought and are fighting to release or perform their music, Kesha had to fight for her safety.
At 18 years old Kesha signed to Kemosabe Records, a branch of Sony Music led by Lukasz "Dr Luke" Gottwald. The singer dominated with her hit single "Tik Tok" and continued to gain fame with her sophomore album Warrior. However, it was around this time that the problems between the artist and the infamous producer began to become apparent. Kesha revealed many times that she exercised no creative control over her music and was forced by Gottwald to make career decisions that she did not want to make. Among this, in 2014 Kesha also made claims of rape and sexual harassment against the producer. 
Even though the relationship between the pair had obviously turned sour and unsafe, Sony Music refused to release the artist from her six album contract. Almost five years later, Kesha is still contractually bound to complete two more albums under the allegedly abusive and manipulative producer.
So the question of Swift's outrage isn't one of is this legal or not, but one of why women are being so openly oppressed in such a public forum as the music industry. The mega-rich music labels take advantage of these female artists when they're young and find any means possible to cripple their careers to the point of blinding dependency to said music label. This issue has manifested itself over the years in several different forms, but with the same core. 
"I feel very strongly that sharing what is happening to me could change the awareness level for other artists and potentially help them avoid a similar fate," Swift says. "I'm hoping that maybe [Braun's other artists] can talk some sense into the men who are exercising tyrannical control over someone who just wants to play the music she wrote."