Next fall, a select group of freshmen will take part in the Jasper Learning Initiative—a newly approved Emmaus High School program which emphasizes project-based learning, providing students with different opportunities than a traditional classroom.
Originally dubbed 'a school within a school' during its earliest proposals to the East Penn School Board in October by the supervisor of secondary curriculum and instruction of STEM, Michael Mihalik, the Jasper program will admit between 25 and 125 students in the fall to learn through a separate, project-based curriculum within EHS.
According to Mihalik and assistant superintendent Laura Witman, the intent of the initiative is to cater to a group of students whose learning styles are not supported in a traditional classroom setting. The initiative places an emphasis on learning through "community inspired, project-based, [and] inquiry driven" projects and opportunities, rather than standard tests and quizzes. While the traditional modes of assessment will still exist in Jasper classrooms, the primary evaluation of student comprehension will lie in projects and portfolios.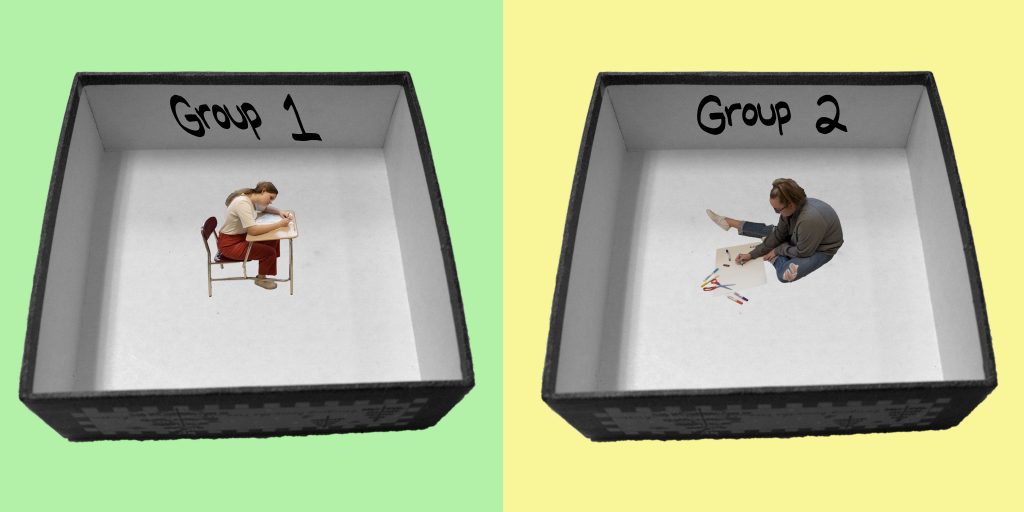 "It's learning through those projects that last throughout the unit, so really the assessment [and] the grading piece is going to be very different," Mihalik said. "Kids [in the program] are going to have a different way of showing what they understand. They're going to have a different way, an opportunity, to show what they know and are able to do."
As for the name's inspiration, Mihalik noted local and cherished connections to jasper: Jasper Park in Emmaus, as well as the historical significance of jasper mines in the Lehigh County.
Enrolled freshmen in the Jasper Learning Initiative will take college preparatory core classes including 9th Grade English, Global Science Inquiry, American Studies I, and Design & Development in a block-style schedule, each class lasting two periods long. Students will have open periods during the day outside of scheduled blocks to take a required math class of their choice and a requisite Advisory Period, as well as graduation requirements and other electives, including Advanced Placement courses.
Design & Development, a required course uniquely offered to Jasper students, will place an emphasis on "product design and problem solving." Throughout the duration of the Design & Development course, students will complete three design challenges: one to improve the community, one to create a practical invention, and one to solve a community problem of the student's choice.
According to Witman, taking a more hands-on approach to learning such as in Design & Development comes with benefits in regards to student comprehension. 
"When you even just take the standards, like showing somebody I can do something and apply it, you'd be able to do that," Witman said. "…Then, if you ask the student to reflect on that process, like, 'what did you do to make it work?', there's a layer to that, that we don't typically ask kids… and typically more things come out of that. Like, the next project can even come out of that reflection."
"And what's great about this [reflection process] is when you ask somebody why they're doing something in class, they typically have a high quality answer to that, beyond like, you know, 'I'm doing this so I get a grade' or, you know, 'I'm doing this because someone told me to do that," Whitman said.
Aside from Design & Development, another feature which sets Jasper apart from the rest of the student body is an Advisory Period integrated into the block schedule. During this time, freshmen will have the ability to meet with a mentor teacher—similar to a homeroom teacher meeting a student during Flex Block—and these same teachers will provide them with help "academically, socially, and emotionally" throughout their four years in the program. Possible topics of discussion between a pupil and their advisor during the Advisory Period include school orientation, career exploration, and academic help, as well as current events and peer relations.
"[The] Advisory Period, we're very excited about, and this is something where the students will have a four year relationship with the teacher," Witman said. "It gives the kids an advocate in the building in addition to their grade level counselor. In addition to the ninth grade counselors, [freshmen] would be assigned a teacher who you would see on a frequent basis."
There are more school day changes, beyond new classes and an Advisory Period. By renovating the school day into blocks and adding in new classes, Witman and Mihalik report that ideally, Jasper students would complete their Wellness/Fitness and Health credits by their sophomore year, providing them with time to take on more advantageous opportunities during the school day, including local internships or dual enrollment classes.
"[In regards to internship options], it's pretty much dependent upon what their interests are," Mihalik said. "So we don't want this to be something that's just STEM focused or humanities focused. It's whatever your interests are… and the nice thing is that we have time to build that internship program. If we get started now on identifying who some partners could eventually be, we have a couple of years to build those relationships so that we could support a student by that point."
While the internship aspect of the Jasper Learning Initiative is still being developed, Mihalik and Whitman believe that the program will set students up for future success, whether in college or a career. Despite the Jasper curriculum not being centered around standardized test preparations, Witman asserts that Jasper students will be prepared to take the SAT or ACT if they so choose.
"[Jasper will prepare students] in the same way that we currently prepare students in terms of writing skills, reading skills, analysis skills," Witman said. "Basically, the more that students are engaged in digesting material, the higher vocabulary they have."
Post-graduation, Jasper alumni will hold future plans similar to those of EHS students now. The program's Advisory Period feature, designed to provide students with extra help, including aid in the formation of postsecondary plans, will serve as a guide—students can receive guidance as to whether they would like to attend a college or school, join the military, or go straight into the workforce.
For more information, a Jasper website will go public in December. Additionally, Witman and Mihalik plan on taking visits to Eyer and Lower Macungie Middle Schools to introduce the program, gage community interest, and meet with prospective eighth grade students and their families. 
The initiative will cost an estimated $13,000 to implement. Whitman also noted that those on board with Jasper are looking into applying for a grant to acquire more modern classroom furniture, including circular desks and tablet desks, equipped for improved collaborative learning with technology. Depending on how many students enroll, one additional teacher may need to be hired—ideally with a strong background in engineering or STEM.
The East Penn School Board approved of the initiative unanimously on Nov. 11 after its proposal by Mihalik in October. On Nov. 21-22, core teachers involved within the program attended a program development session. From now until fall 2020, leaders of the program will build partnerships with local companies, businesses, and organizations to aid or take part in the project-based learning. Teachers who participate will attend more professional development sessions to learn more about learning through inquiry and projects.
Social studies teacher Michael Carolla plans on teaching history classes for students enrolled in the initiative, and sees it as a "unique opportunity"—a concept "really different from what [EHS teachers are] doing right now."
Witman holds two end goals in mind for the end of the Jasper Learning Initative's first year at EHS.
"[I hope to see] happy humans in this program, [and] teachers who are really glad to have taken this endeavor on," Witman said. "And [also] students who are, or who have had a great experience in the program."