National Ugly Christmas Sweater Day, held annually on Dec. 20, raises donations for the organization, Save the Children, by encouraging others to put on their best, over-the-top, ugly sweaters for this year's holiday season.
In 2011, ugly Christmas sweater owners and lovers came together to create a national holiday to show off their insane, creative sweaters. Ever since then, the day has grown in popularity and spread throughout the world.
"I'll admit, it's not something I wear out in public," Emmaus High School sophomore Maddie Dennington says. "But for my family Christmas party, I'll wear it just to be a clown."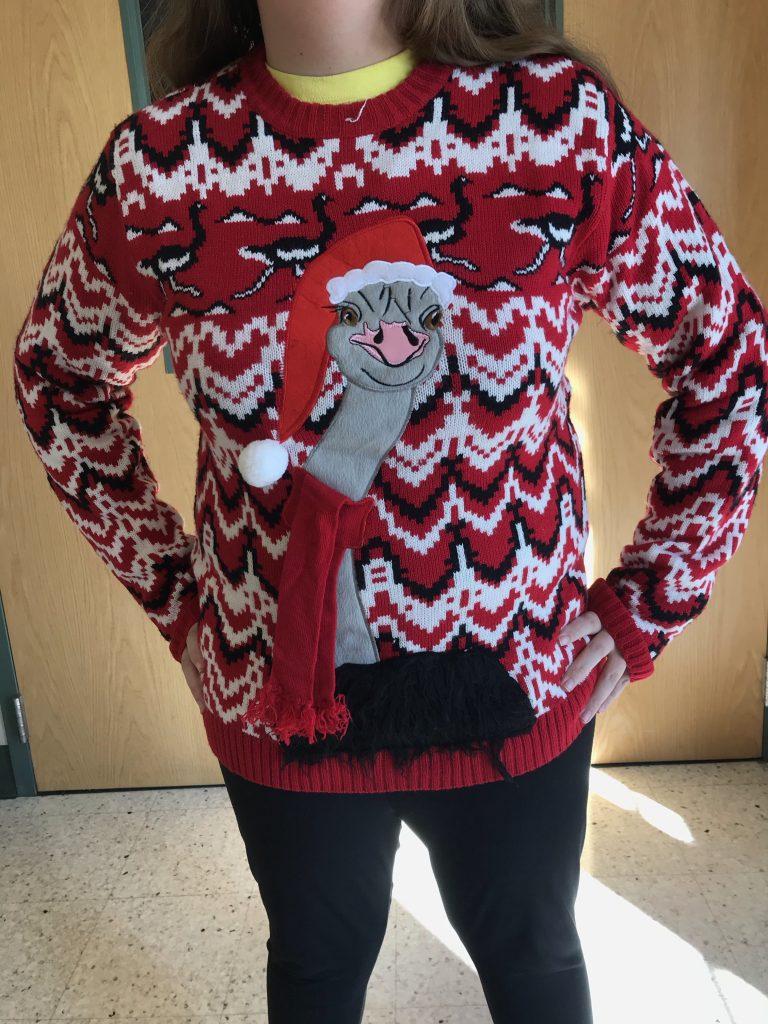 Ugly sweaters are commonly the outcast when it comes to fashion. People either throw negativity towards the absurd overly-decked out holiday sweater, or they praise them and flaunt their own for the comical sense of it. Just in time for the holiday season, stores like Kohl's, Target, Walmart, Amazon, and even on an official website, MyUglyChristmasSweater.com, sells these pieces of clothing.
The garment is quite popular. Up to $5 million were spent on ugly Christmas sweaters in 2016, according to USA Today. 
While Ugly Christmas Sweater Day falls on Dec. 20 this winter season, it's held annually on the third Friday of every December. As fun, funky, and festive as the sweaters come, these ugly pieces of clothing go towards a bigger cause than we think. 
In 2014, National Ugly Christmas Sweater Day officially partnered with Save the Children in their "Make the World Better with a Sweater" campaign. By wearing an ugly sweater on Dec. 20, people can help raise money for children in need by encouraging others to go online and donate. 
As endearing as this is, there is also an overall winner for having the ugliest Christmas sweater of them all. You can enter by uploading your picture to social media under hashtags #UglyChristmasSweaterDay and #ChristmasSweaterDay. 
"I used to own them, but my children made fun of me so I put them away," Noelle DeRienzo, office administrative at EHS says, "But I think they're cute and festive, the more sequins and lights the better."
"The more extreme with the design the better, wear what your grandparents wore," Ara Hoderewski, English teacher at EHS says. "The more you can humiliate yourself the better you'll be in life."
 And by wearing an ugly sweater this Christmas and donating to Save the Children's "Make the World Better with a Sweater" campaign, you can give back this holiday. Whether you're an ugly sweater-wearer or not, this is the season of giving.