Top five movies of the 2010s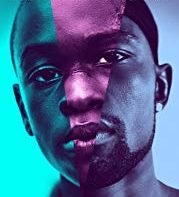 When looking back on an entire decade of film, or any art form for that matter, it's rather easy to make generalizations. Whether headlines read "the film industry is dead!" or "film has finally made its triumphant return," more often than not, things don't boil down that easily. 
Some films proved rather disappointing, but some inspired entire cultural movements. Starting with number five and ending with number one, these are some of the very best the 2010s have to offer.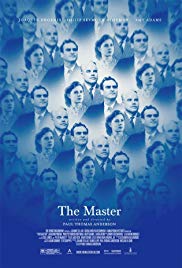 #5 The Master (2012) directed by Paul Thomas Anderson. 
With The Master, Anderson created one of the greatest films of all time and he inspired two of the greatest performances of all time. Starring Joaquin Phoenix and Phillip Seymour Hoffman, the film shows Freddie Quell, a veteran in 1950s America, as he encounters Hoffman's Lancaster Dodd, a new world cult leader focused on elevating humanity.
An uncanny realism is present in both characters, to the point where they couldn't possibly be real people, yet they feel all the more real because of it. The film is both a perfect evocation of post war trauma, and a great example of Anderson's best techniques.
#4 The Lighthouse (2019) directed by Robert Eggers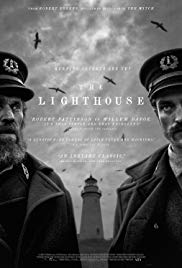 The hallucinatory sea shanty of a film, The Lighthouse, simultaneously sticks to genre roots while transcending the concept of genre itself. For a story taking place entirely in one location, 
the film manages to maintain the attention of the audience throughout. Stars Robert Pattinson and Willem Dafoe are so perfect in fact, that they even feel like an extension of the production design, a fixed part of the world the film takes place in. The Lighthouse is simply an anomaly of a film in today's industry, one which will undoubtedly stand the test of time as an instant classic.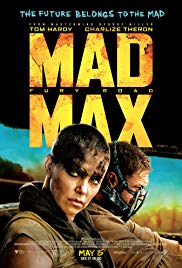 #3 Mad Max: Fury Road (2015) directed by George Miller 
A swirling cacophony of engines revving and guitar shredding, Mad Max: Fury Road burst into theaters in 2015 to near universal praise and made an imprint on the world which no one will soon forget. Miller's post-apocalyptic nightmare follows a group of refugees as they attempt to escape a tyrannical dictator aboard a stolen weaponized oil truck.
The film achieves the perfect balance of realism and utter insanity. Miller managed to craft some of the finest action sequences put to film. On top of this, the absurdly complicated action scenes were written in such a way that keeps audiences from losing themselves in the whirlwind of blood, dirt, and gasoline. Of course, one must acknowledge it just might be a little bit more fun to get lost in the whirlwind. 
#2 Whiplash (2014) directed by Damien Chazelle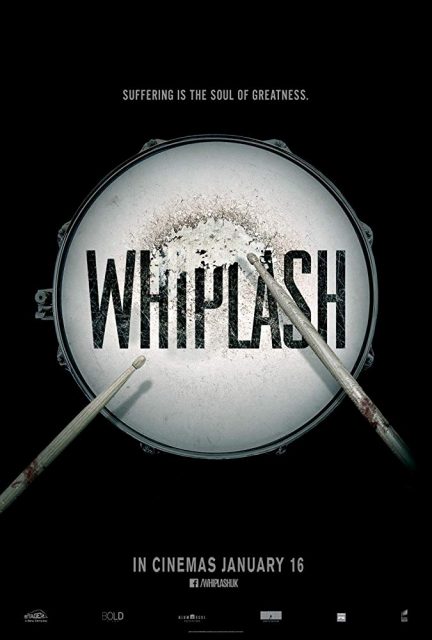 Through the haze of blood, sweat, and the intense glow of stage lights, one passionate drummer barrels through his setlist. The theater swells with the ferocity of this one man. Telling the story of a college student enrolled at a prestigious New York music school, Whiplash follows main character Andrew's loss of humanity at the hands of his jazz conductor. Push-ins on drummers and whip pans from conductor to musician ingrain thrill after thrill in the viewer, with the final fifteen minutes acting as one of the most cathartic conclusions possible. Boasting master strokes in editing, camerawork, acting, and direction, it would be a surprise if Whiplash did not endure as a classic.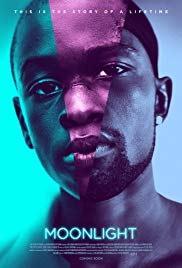 #1 Moonlight (2016) directed by Barry Jenkins
Drama regularly takes characters, gives them opposing ideas, and lets them talk it out. However, the number one pick is a film which focuses on the moments between conversation. When Moonlight drifted into theaters in 2016, it was one of the quietest wake-up calls for cinema. Exploring both the African American and homosexual experiences in modern America, Moonlight follows Chiron Harris' life as a queer young child, a high school student, and an adult.  
Moonlight is a film which conveys its ideas in an organic way. Countless moments, lines, and shots throughout the film are nothing short of iconic. Sometimes, the most transportive of film is the kind that audiences recognize the most, not the most flamboyant spectacle.
All photos courtesy of IMDb.