Humans of EHS: Dylan Butz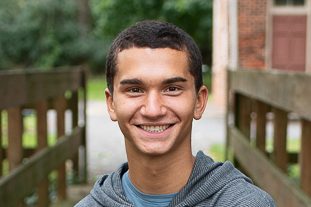 Starting at four years old, senior Dylan Butz began skiing, and now it is his whole life's passion.
His love for skiing began when his parents brought him to the slopes as a kid with his older brother. In middle school, he joined the snow sports club, and today he works at the local ski resort, Bear Creek. His hobby has helped him shape his path of life and find what he wants to do with his future.
Even though skiing is Butz's main hobby, it's not the only thing he enjoys doing in his free time. He also surfs at Seaside Park in New Jersey when it's sunny and mountain bikes at South Mountain and the Trexler Game Preserve. He exemplifies a true outdoorsman.
According to Butz, one is never too old to join skiing, and could find any reason to start the sport. Butz loves skiing because of the pure fun of being on the slopes and having fun with his friends and family.
"[I enjoy] just being with my friends and getting to talk on the lift," Butz said. "And challenging myself with cool new tricks [makes skiing fun]."
After many years of discovering new tricks and building upon his love of skiing, Butz started working at Bear Creek. He uses his passion to teach skiing to people from the community, aged five to the elderly.
"I teach people how to become comfortable on skis and then eventually show them how to slow down and turn," Butz said. "Then I bring them up on the mountain and just get them used to being on the skis."
Even with such a wide range of ages, Butz notices that they are usually excited to be on the slopes, and ready to go, showing that anyone can ski.
"Some people skied when they were younger and then just haven't done it for many years and then want to get back into it," Butz said. "And some people just want to learn for the first time."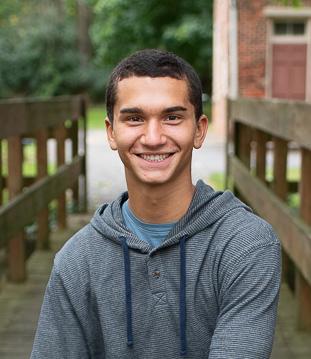 He hopes that his ski teaching leaves a mark on the youth of the community, so that he can spread his appreciation for the sport.
"I [want to teach kids] to continue the interest in the sport so that people keep doing it," Butz said.
Over the years, Butz has visited many popular skiing hotspots all over America and continues to travel to more.
"I went to Stowe, Vermont, and Okemo [Mountain Resort in] Vermont," Butz said. "And I'm going to Big Sky, Montana in [late Nov.]."
Although Butz is going to college to study mechanical engineering, he hopes to continue his love for skiing through business adventures and creative outlooks.
"I was thinking about maybe doing something where [I can] design skis," Butz said. "Or just make them better."
Even with lots of time and practice with this sport, Butz enjoys simply just learning new tricks like 360s and Eagles. Instead of competing, he just skis for fun. He gives an example for others to follow what they like to do, and just maybe it may take them to new peaks they never thought possible.