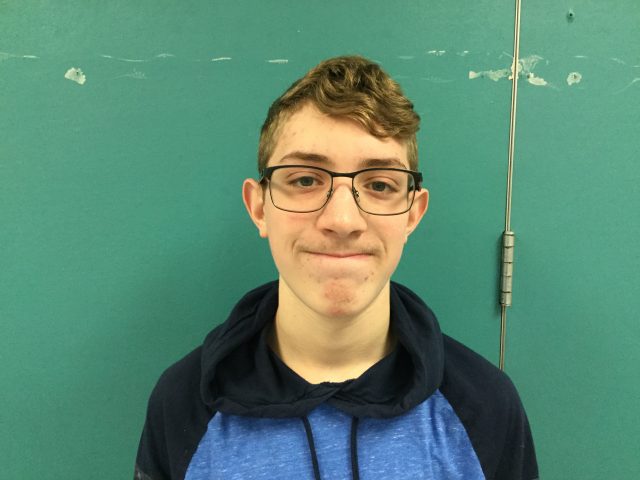 Junior Owen Hook exhibits his passion for animation by creating series through his YouTube channel Owoshi, which currently possesses 7.99k subscribers.
Hook's interest in animation started in 2012. He would often watch videos known as "object shows," in which the main, animated characters are everyday objects. Some of these videos use an animation software called Vyond, which uses simple drag and drop controls to easily create animations. Hook began using Vyond for his own animations in 2013. Since then, he has made multiple different series; his most popular, NJT Elimination, follows the formula of a reality elimination program and features New Jersey rail lines as the contestants.
Hook's fascination with elimination programs is what inspired the idea for this series in the first place.
"I've just had this interest in shows where people have to battle it out to be the last one standing," Hook said. "And I've watched a lot of those shows like Survivor, Big Brother, you name it. I've watched those shows and they are really good shows. And…I've always wondered, hey, what if I did something like that? So I decided to create one one day."
Hook made his first animated elimination series when he was 11. He started his main one in 2017 when he was 13 and still lived in New Jersey, which is where he conceived the idea to use rail lines as contestants. The characters compete in challenges during the episodes and, unlike many elimination programs, the viewers are the ones that decide who Hook eliminates by commenting which character they want him to eliminate and why. In the next episode, the "presenter" character announces the actual comments and the contestants react to them; this pattern continues until the end of the season. After wrapping up 10 seasons, the characters and commenters will even sometimes make references to past seasons.
The process Hook uses on Vyond to produce his episodes, as he describes, is "simple": he just creates a character and adds tags. Vyond provides a variety of different backgrounds and default voices that creators can use to diversify their characters. 
To publish his videos, Hook uses YouTube, a platform he has amassed a solid following on.
"Quite a lot of viewers go on my series, which makes me happy because it shows that I really stand out and it makes me feel good that the viewers know that," Hook said. "It's something—it makes me feel good that people vote on it because it's not just one of those obscure shows on YouTube—people actually notice it."
Hook, however, much like a large portion of the YouTube community, is upset with the recently updated Terms of Service. He already knows he is planning on retiring from Vyond next year and potentially switching to Flash, but he is going to try sticking it out with YouTube.
"I'm [also] angered by the new Terms of Service but I choose to stay," Hook said. "I'm going to ride this thing out whether I survive or not, or my channel does."
Despite his issues with YouTube, Hook continues to put an earnest amount of work into his videos. The creation process—which involves creating the animations, brainstorming challenge ideas, and inputting the viewer's comments—takes hours to complete. An episode he released on Dec. 3 is 16 minutes long and took over four and a half hours to make. He has noticed that, over time, his episode lengths have greatly increased.
Hook, however, is confident in his decision to commit so much time to his passion.
"I have had to devote more time to my series now that I've been doing it for two years now, but I don't regret it for a second," Hook said. "The series has been getting better as time progresses and I really enjoy looking back on it…and saying, you know what? This is something I can actually be proud of. I've done this for two years and look at how far it's come."
And for those who want to start such a career and aren't sure how, Hook's advice is this: if at first nobody notices, don't stop just there, because that doesn't mean they won't in the future.