EPSD plagued with pertussis outbreaks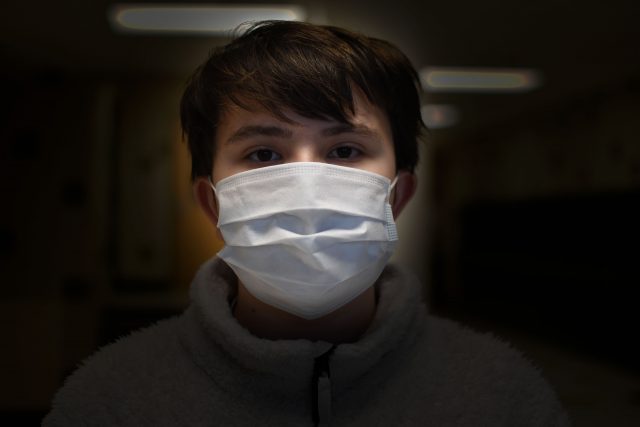 As chilly, winter temperatures spread through the Lehigh Valley, so do the yearly outbreaks of whooping cough that permeate the halls of the East Penn School District's various buildings.
Since November, there have been at least 21 confirmed cases of whooping cough across the EPSD's 10 schools; so far, at least 13 students at Emmaus High School have contracted whooping cough, making up the majority of the reported cases.
Lehigh County, according to the Pennsylvania Department of Health, has had the highest frequency of whooping cough in the state so far this winter.
Whooping cough, known in the medical field as pertussis, is a respiratory disease that originates from bacteria. It causes uncontrollable and violent coughing, followed by deep breaths that result in a 'whooping' sound. It can often last up to 10 weeks, hence its nickname as the '100-day cough,' and in extreme cases can cause weight loss and rib fractures. One of its most worrisome traits is that it is highly contagious and can be quickly and easily spread from coughing and sneezing in public places.
Emmaus High School takes a variety of steps each year in an attempt to prevent a widespread outbreak of whooping cough. Not only do school officials distribute information and alerts on new cases through email and on the school website, they also send out automated calls if the amount of cases reaches a certain point.
East Penn also, as health teacher Jeannine Martini describes, includes various preventive methods in the middle school and 10th grade health curriculums.
"We focus a lot on how to reduce [communicable diseases] being spread from person to person and what steps kids can take individually in order to make sure that they're putting themselves at minimum risk for coming in contact with anything," Martini said.
Washing one's hands, properly covering coughs and sneezes, maintaining healthy sleep patterns, and monitoring nutrition choices are all steps that students can take to help prevent the spread of communicable diseases; however, the easiest way to hinder the spread is through vaccinations.
In Pennsylvania, it is recommended for children to receive five doses of the vaccine DTaP at any point between the age of two months and four to six years old. As DTaP loses effectiveness over time, it is required that all students entering seventh grade receive a booster vaccine named Tdap. Both DTaP and Tdap protect against not only pertussis, but tetanus and diphtheria as well.
Vaccinations are also part of the health curriculum, which teaches students a broader understanding of what they are and how they affect the body.
When a person receives a vaccination, a weakened version of a virus or disease is injected into the person's body. As a result, they are able to develop a stronger resistance against it. There has recently been a rise in concerns over adverse effects or symptoms that can originate from vaccinations. While the CDC dismisses such accusations, concerns and questions from individuals are still legally understood and acknowledged by Pennsylvania law through exemptions from vaccinations.
Currently, there are three types of exemptions allowed by the state and school district: religious, medical, and philosophical.
In the case of religious and philosophical exemptions, the child's guardian must provide written proof that their personal beliefs conflict with the idea of vaccinations. Proof of medical exemptions, in the case of a student with a disorder in which vaccines will harm their wellbeing, are at the discretion of a doctor. 2018 data from the Department of Health shows, 97.7 percent of seventh and 12th graders in the Lehigh Valley received their required Tdap vaccine. Thirty-four students in these two grades were legally exempt.
Junior Kailey Alderfer's experience with whooping cough in mid-November proves that there is still a potential of becoming ill, despite being vaccinated. She contracted pertussis and was required to be quarantined at home for four days until the end of her antibiotics treatment, which was designed to suppress her cough reflex.
"There's a freedom in knowing you can go somewhere," said Alderfer, who struggled with not having the option to leave her house during quarantine.
Alderfer came down with her case of pertussis in the first outbreak in November.
Dr. Thomas Mirabella, director of student services at East Penn, has noticed, based on current numbers from this school year, that whooping cough cases within the district, while having remained similar to numbers from previous years, appear to be spreading earlier and earlier.
Alderfer partially attributes this to the recent surge in parents and guardians who are against the idea of vaccinations and believe they can potentially cause greater harm to their children.
"Not only does their ignorance damage their children, it damages anyone that their children are around," Alderfer said. "If everyone gets vaccinated, the spread of diseases would be so much less."
Debate continues to grow in modern media over the ideology of what has come to be known as the anti-vax movement. They believe, whether through religious ideals or personal experience, that vaccinations may cause issues or symptoms that could affect their personal health or the livelihoods of their loved ones.
Martini believes that people on both sides of the discussion should research and ensure their opinions on the topic prior to making their decision.
"I guess what I would do is encourage everybody to educate themselves and to make sure they're taking in all of the perspectives when they're making that decision, as to which … avenue they want to go, because I feel like with most arguments [there is] conflict," Martini said.
Regardless of beliefs related to vaccinations, whooping cough, while especially deadly in the case of infants under one-year-old, is proven to still be potentially dangerous in teenagers, adults, and the elderly, if they do not take the proper health measures early on. However, due to many whooping cough symptoms being similar to those of the common cold, it can take time before someone realizes they contracted it.
According to Martini, the amount of time it takes for doctors to identify pertussis can impact one's recovery time.
"How concerning it can be can [depend] on how long it takes to get diagnosed, because if a lot of time goes by, and [depending on] the damage that [has] occurred to the lungs before it's treated. [The damage] basically kind of determines how long you can take before they start seeing a relief in those symptoms," Martini said. "So if it's something that's treated quickly, then it is something that wouldn't have as much of a … longer time of recovery for them, versus something that's taken care of … right away."
Although this year's season of heightened contagious ailments will be ending with the arrival of spring, whooping cough will be back again next year, and East Penn will continue to work to keep its students as healthy as possible.