Miss America comes to Allentown
 Miss America 2020 Camille Schrier wasn't always about the glitz and glam of pageants. In her early years, before pageants, Schrier was unlike other girls and would rather be outside in the dirt than playing with barbies. 
"When I was a little kid, my mom asked me if I wanted to compete in a pageant and I said 'Heck no' because I liked playing in the dirt with all the animals and I had no interest in being in a pageant," Schrier said. 
Schrier, a STEM enthusiast and anti-drug advocate, is teaming up with the Da Vinci Center in Allentown where she will be participating in the Women in Science and Engineering (WISE) forum. The panel discussion hosted by the Da Vinci Center starts at 7:30 p.m. on March 18 at the Holiday Inn in Breinigsville. 
Schrier feels strongly about teaching STEM and explains how much it meant to her growing up with a passion for science. 
"STEM has been a part of my life seriously since I was a child," Schrier said. "I am a huge self-proclaimed science nerd and I think it should be totally cool to be a science nerd that still likes makeup and fashion. I think it's important for me to advocate for that."
In today's world, according to Schrier, all one sees are these huge social media influencers who are into fashion, makeup, and beauty. Schrier wants to see a change with women in science.
"I want to show people how important science is to life," Schrier said. "It is my career." 
Schrier, who is studying to be a pharmacist at Virginia Commonwealth University, is fascinated by the impact that science has on health care, as well as its effects on humans.
"Among the many, many reasons why I feel science is important, I just want to show that it is normal that you could be a girl and a scientist," Schrier said.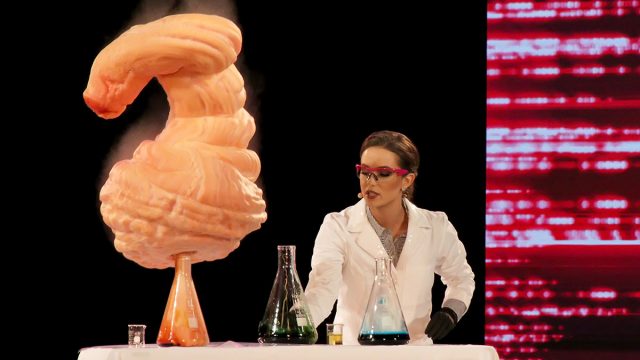 Schrier found her calling while interning at a pharmaceutical company local to Virginia Tech. She struggled with applying her talents in science to the "real world" as she initially hated the sight of blood, but loved medicine. Later, she decided she needed to find a happy medium. 
"I didn't know that pharmacists could work at a pharmaceutical company and it sounds so silly to me now, but it's another option for a more non-traditional path for someone who likes medicine," Schrier said.
According to The Daily Universe, former pageant queen, Katie Purse, had explained her biggest concern within the industry, which was stereotyping women in pageants as "dumb." Schrier broke free of that stereotype, showing that you can be both beautiful and smart. When competing, women were often sexualized and stereotyped into having "dumb," answers to questions like; "What is your future goal?" and the contestants would respond with something like "…world peace" with a laugh and a smile on their face. Although this changed over time, Schrier demonstrated academics as her talent on the Miss America stage and blew the audience away with her scientific demonstration.
"It seems silly because we constantly hear that you cannot be successful and pretty within society or even if it's subconscious that you don't believe that you can do both… and that is exactly what I want to show, that you can do both," Schrier said.