EHS trains for trauma-informed education
When a student's mind is outside the classroom, either because of situations as common as parents getting divorced or as severe as emotional and physical abuse, they are unable to absorb information during the school day.
"Student achievement isn't just about math and reading," Emmaus High School principal Dr. Kate Kieres said. "No one is going to learn math if they don't feel safe."
Kieres reflects on the East Penn School District's recent transition to trauma-informed educational practices with appreciation.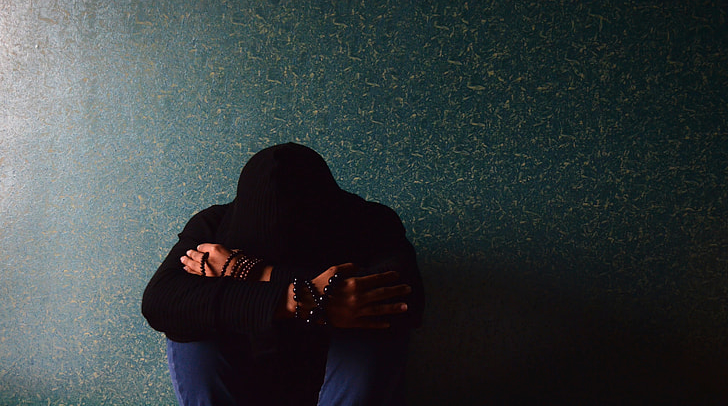 As mandated by the state in Senate Bill 144, the district began training faculty on recognizing trauma in students. The strategy aims to educate instructors on risks and signs of trauma, which is defined in the bill as an event or circumstance that is "physically or emotionally harmful or threatening" and impedes cognitive function, and therefore learning capability, for a prolonged period of time.
Examples of individuals' education-prohibitive trauma are described as Adverse Childhood Experiences, or ACEs. According to EPSD's Director of Student Services, Dr. Thomas Mirabella, these can include physical and emotional abuse, a parent being incarcerated, or another event that puts heavy stress on a student.
"Some people who experience this never seek out any help," Mirabella said. "So they [act] out behaviorally."
Because these behavioral problems can be the result of ACEs, administration is glad to implement a new strategy, and avoid what Kieres refers to as the "punishment spiral" by working to provide students a safe place rather than issuing reprimands with no interest in the root of the behavior.
"Though educators can't change the students' circumstances, we can change the environment we create for them," Kieres said.
EHS' new school psychologist and member of the trauma-informed committee, Dr. Trevor Pinho, is optimistic about the program and wants students to see him as a resource in addition to counselors. Much like Kieres, he is planning on dedicating himself to the mental health and safety of Emmaus' students.
"To be trauma-informed is always going to be a process," Pinho said. "It requires a commitment from all students and staff that [we] will continue with what we do indefinitely."
Pinho says that the first step a student struggling with emotional trauma should take is reach out to one of the school psychologists or counselors. He also recognizes that students are hesitant to make that first step or refer a friend to do the same.
"I'm very aware that we aren't reaching everyone," Pinho said.
Such was the case of 2016 Emmaus graduate Timothy Freeman, who took his life on Oct. 21 after being reported missing, according to his brother, senior Joel Freeman. Joel spoke at the funeral about making society a better place, while their mother, Karen Freeman, spoke the very words that appeared on wristbands distributed to students on a January Flex Block Wednesday: "You are special, you are loved, your life matters."
The general student population, who were unaware of the true origin of these words, was not initially receptive to the bracelets. Many questioned the purpose of EHS distributing them and felt that this attempt at emotionally reaching out was flimsy at best. This less than serious response, however, created the potential of alienating those who appreciated and needed the acknowledgment the bracelets provided.
Many high school students, Joel feels, need to be made more aware of the silent struggle that many of their classmates suffer.
"I think people need to understand that every person they walk by is going through something," Joel said. "Kids need to open their hearts up and open their minds to discussing issues and being sensitive."
In the effort to be more cognizant of students' mindsets, the EPSD is following the efforts of the Bethlehem Area School District, specifically Liberty High School and Broughal Middle School, which have been piloting the trauma-informed program for the past few years. Both schools teach mindfulness in the classroom to help provide students with means to maintain a healthy mental state. Broughal has "peace corners" in each classroom where students can go to relax when they feel as though troubles at home are impeding them from learning.
The middle school also employs a self-evaluation system involving students taping either green, yellow, or red circles to recognize and express their emotions, which superintendent Dr. Joseph Roy believes helps with communication in the classroom.
"By knowing where the kids' heads are, the teacher is in a better position to inadvertently avoid putting them in a situation to make them act out," Roy said.
According to Roy, research done in conjunction with a professor at Lehigh University revealed that trauma, as described by the ACE system, delays development of the executive functioning portion of the brain, which is responsible for learning and critical thinking.
About the state mandate regarding trauma-informed, Roy is apprehensive.
"I think the focus on trauma-informed is good," Roy said. "As a superintendent, I have a general adverse reaction to state mandates… We need more resources, I'm not a fan of the state mandating that a district do this or do that."
Mirabella, in addition to his role in the district, is an appointed member of the Pennsylvania Mental Health Council's advisory panel on children, representing the educational industry. He is also a participant in Resilient Lehigh Valley, a coalition run by United Way of the Greater Lehigh Valley with the goal of educating agencies and groups on the impact of trauma. United Way, the parent organization, provides trauma-informed training to the school district.
The trauma-informed approach is not unfamiliar territory to the EPSD and Mirabella. According to the latter, a university study introduced the concept to the public about a decade ago.
Senate Bill 144 requires schools, both public and private, to train school board members, faculty, and administration on the approach. These training sessions began this school year and will be completed in all of the district's schools by March 9.
Kieres believes the program will help to create a more equitable learning environment for students.
"We consistently have portions of students who underperform their peers," Kieres said. "Students of low socioeconomic status [and] students of color."
According to Kieres, schools where trauma-informed practices have been incorporated show more balanced academic results.
When there is no system to recognize ACEs in a student's behavior, this "punishment spiral" is more common. Being trapped in a feedback loop can be more detrimental to schooling than original outbursts, because the problem behind the student's actions is never acknowledged.
Trauma-informed practices, according to Kieres, are common in alternative schools that deal primarily with students who come to them with known ACE-related circumstances and behavioral difficulties. Having these practices in place allows those who have experienced trauma to feel comfortable when at school.
In addition to the program's evident success in creating safe and individualized learning spaces, Kieres cites neurological research in support of trauma-informed approaches.
"If someone is in fight or flight mode at all times, they aren't able to access the part of the brain they need to learn," Kieres said.
EHS and Kieres' first priority is ensuring that students have the ability to come to school without their academic lives making their mental health or trauma worse. If that means putting a student's emotional state first, then that is what they plan to do.
Additional reporting by Greta Miller and Aidan Springs.