Zach Conner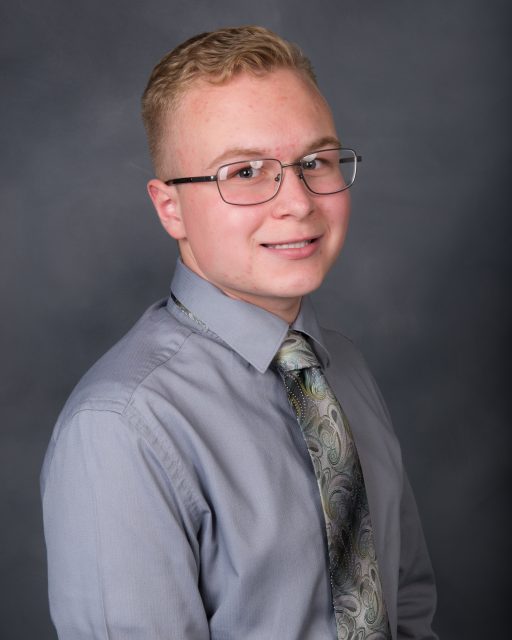 Along with his involvement in National Honors Society and boys concert choir, Zach Conner is most prominently known for being Emmaus High School's mascot — the Hornet. He became the Hornet in 2017 during his sophomore year and has also strengthened his skills by attending a mascot camp at Millersville University.
Conner will attend DeSales University in the fall and study mathematics with a minor in teaching. Ultimately, he plans to become a high school math teacher, hopefully at EHS one day.
Stinger: How did you become the Hornet?
Conner: I saw the ad on Twitter, and my parents had been telling me 'You got to get involved in something.' And it was after freshman year of high school, and that year was anything but fun for me. I [contacted] the Assistant Athletic Director Mr. Zimmerman … without my parents knowing. He called me into the office before fourth period, and he said 'Zach, you've got the job.' Then he called my mom, and my mom got home from work and she was like, 'Zach, why didn't you tell me this?'
Stinger: How has being the Hornet impacted your high school experience?
Conner: It impacted my high school experience because it gave me a purpose … I'm not athletic, so with being the Hornet, I can be a part of sporting events without playing a sport. I can just go to every school function to promote school spirit not only in the high school but in the community.
Stinger: Who will take over your legacy of being the Hornet after you graduate?
Conner: Most likely my little brother Andrew Conner, who is current Lower Macungie Middle School's mascot, Sting, who is also a hornet. He will be a freshman at Emmaus High School next year, and my family would like to see him become the Hornet.
Stinger: What excites you the most about college?
Conner: Meeting new friends and … knowing that I'm a few steps closer to entering the real world.
Stinger: What was your favorite high school memory, besides being the Hornet, and why?
Conner: My favorite high school memory is winning junior prom king last year. It meant that I was well respected among my class, and, you know, I wanted to do other achievements besides being the Hornet.
Stinger: Which teacher has impacted you the most?
Conner: Mr. Duarte because he's very outgoing, and he is the one who inspired me to want to study math in college and become a high school math teacher.
Stinger: What is one school rule that needs to be added or changed for future years?
Conner: One school rule that I would like to see happen, I would like to see changed, is going outside during lunch just, you know, on a nice day.
Stinger: If you could, would you change the mascot or keep it a hornet?
Conner: I would keep it a hornet because it's fierce and there's history behind it at Emmaus High School, and it makes Emmaus High School proud of who it is.