Susan Arnold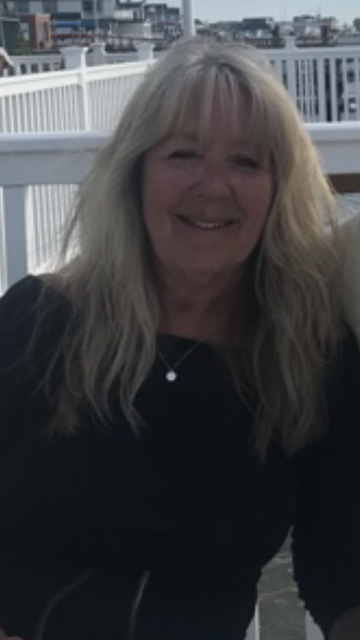 Throughout her time at Emmaus High School, Susan Arnold created quite a few memories for her students in the classroom.
But perhaps not many topped the time she went into labor three weeks before her due date — while in school. It's these memories that Arnold will take with her after nearly 40 years as she retires from the EHS English Department.
Since 1984, Arnold has largely taught 12th grade English. Throughout those years, she was integral in several programs, including establishing EHS' Ski and Snowboard Club and writing the program for the Emmaus Student Assistance Program. As the advisor for the National Honors Society, she has been the backbone in the selection of the graduation speakers, including the Class of 2020.
But beyond the classroom, Arnold is widely known for her role as the president of the East Penn Education Association, which is the union that represents the faculty at all schools in the district. She has held that role for the last 20 years, working in the lead role between administrators and teachers as well as keeping track of educational trends and politics affecting the classroom.
A passion for teaching and creating a unique environment fueled herself in the classroom. 
"I became a teacher because I just loved working in the environment with all of the kids," Arnold said. "I always found that I laughed more every day than anyone else I knew at work, and I really enjoyed creative lessons and trying to engage students in learning."
Over the years, Arnold has created a lifetime of memories to look back upon. 
"Two of the ones that most stuck out to me was September 11," Arnold said. "I was teaching in the classroom and actually had the television on and my class looked up to see the plane hit the second tower. That was the most horrific thing I had ever saw. Probably another memorable moment in the classroom was when I went into labor three weeks early in class and my doctor's son was actually in the class and he called his dad."
Another moment she recalled was, "One time I went down a whole flight of stairs on my butt. My heel kicked out on the edge of it — that was pretty awful. I wasn't hurt or anything, [but] it was pretty embarrassing." 
At Emmaus, Arnold discovered lasting bonds and plenty of recollections. Throughout her retirement, she hopes to travel far and wide around the world.
"I'd love to go to Europe," Arnold said. "I'd love to see Amsterdam. I want to go to the other side of Germany where the Black Forest is, I want to go to Portugal, and, of course, I would go to my favorite places in the world — Key West and New Orleans."
Reminiscing on her time at Emmaus, Arnold was amazed at the talent and expertise students have. She finds it "staggering" how hard they work to achieve their dreams. 
"I love working at this place where people are really, really happy to be there, and are really working to achieve great things," Arnold said. "It all went by too fast. I feel so fortunate that I live in the age of social media that I can keep in contact with so many of my students … I wish I could have gotten to know a larger percentage of the people who are there."
Additional writing by Stinger staff.