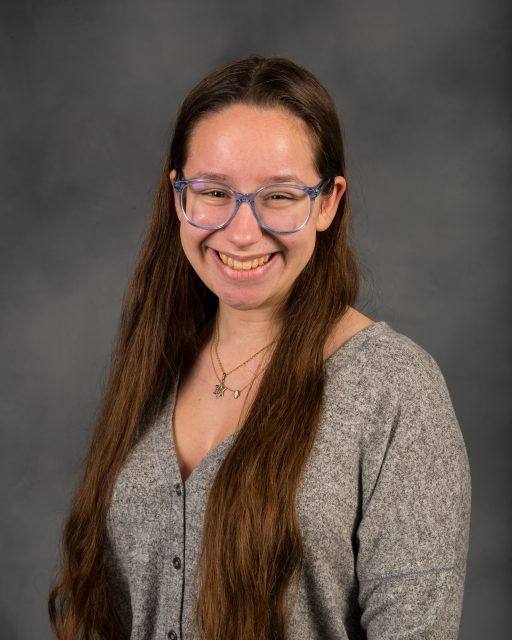 Dedicating herself to giving back to the community and helping people in unfortunate circumstances on a global scale, Stefania Schoen has found a way to embody all that she looks up to. With a passion for humanitarian work, her time at EHS resulted in the beginning of charitable initiatives through the Theater Department, which have framed her plans for the future years at Wesleyan University and more nonprofit work in the coming years. 
Stinger: Where do you feel you've left your mark the most at EHS?
Schoen: I think in the Drama Department, because sophomore year I started our outreach initiative where we gather donations every year for different causes during our shows. So sophomore year we started with Broadway Cares, which is an organization that helps families and individuals who struggle with AIDS, and since then we've done all different things like Angel 34 and Autism Speaks. I hope that continues, and I think with that continuing is where I've left my mark. 
Stinger: What is a moment that really stuck out to you? 
Schoen: So junior year, they rescheduled Snowco and I didn't think I'd be able to go because we had a nine hour rehearsal, like all day long we were rehearsing for ["Les Miserables"], and I was so tired, I was in my blacks and stuff, and I was so exhausted, the dance was going to be over in like an hour and I was like "I have five dollars! I'll go!" So we went, and in our like all black clothes and our slippers and sneakers we went and just danced, and it was so much fun. I feel like that's what I'm all about, like these spontaneous decisions and it was such a fun night. 
Stinger: Where do you see yourself in 10 years?

Schoen: I'd like to do nonprofit work, specifically with impoverished women in the Global South, especially with the sweatshop industry and stuff like that. Hopefully something with [that field], but I'm not sure exactly what that would turn into. 
Stinger: What has driven your passion for nonprofit work? 
Schoen: I feel like my whole life's purpose is to help other people, like I'm such a people pleaser and I live to serve. I feel like my whole life I've been doing stuff like that. Even in elementary school I'd try to help people and animals in like every way that I could think. I'm glad that I discovered in highschool that that's something I want to do for the rest of my life. Just because, that makes it so much easier, because so many people need help and there's no lack of a job market for that, but also I just can't think of a more fun thing to do than help people, so I'm excited for the years ahead. 
Stinger: What university are you attending in the fall? 
Schoen: I'm going to Wesleyan and I'm studying Global Studies and Feminist Geneder and Sexuality Studies. Hopefully that will set me up for the specific kind of work that I'm going to do. It's a very social justice oriented campus, they have like an office of social entrepreneurship, where people set up businesses to help other people, which is so cool! So definitely that is something I will be getting involved with on campus, and possibly getting continuing with what I do there after college, or starting something new. That's the goal. 
Stinger: What are you looking forward to for the fall? Your college experience?

Schoen: Wesleyan's like a super super diverse campus, and it's very diverse. I'm very excited to be around people who are just so different from me , and just hearing their stories. And they accept a lot of first generation low income students, and just to be able to hear so many stories that are just different from mine, from people all over the world. It's also like a very passionate campus, like everyone's super passionate about what they're doing and everyone's doing something completely different, so I'm very excited about that as well. 
Stinger: Have you had any inspirational figures?
Schoen: I think my whole family, just everyone in my family is definitely a huge inspiration to me like my mom, my dad, my sister and my brother. All of them are so much their own person, and so true to themselves, and that definitely inspired me. It inspired me to be conscientious of others and instilled really good values in me. I guess like a celebrity or a role model, someone who I don't know [is] Beanie Feldstein. She was in the movie "Book Smart." It's one of my favorite movies, it's so funny, and I feel very seen in that movie. Beanie Feldstein also went to Wesleyan and she's just this very fun loving, bright girl, and I just look up to her and would love to emulate everything that she's doing.  
Stinger: What's something valuable you've learned at EHS?

Schoen: The biggest thing I learned about myself at [EHS] is that no matter what to stand up for yourself and stand up for your beliefs because like, there isn't somebody else to. So I shouldn't be afraid to be my own person and I should be proud of who I am.