Olivia Timmins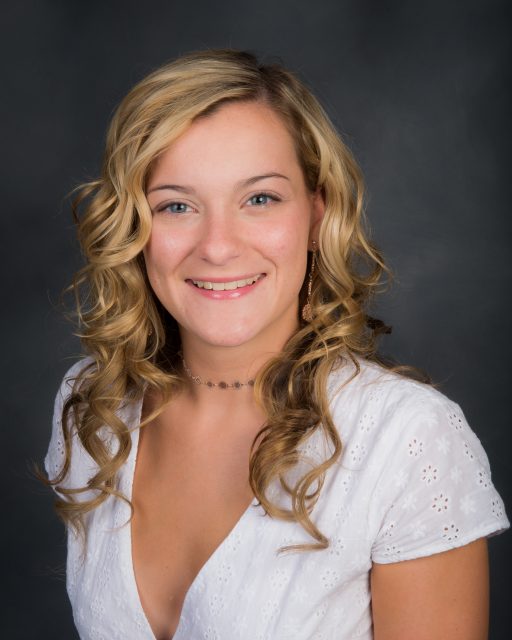 Olivia Timmins has been a dedicated swimmer for Emmaus all throughout her four years of high school and one of the two senior girl swimmers this school year. Leading up to her high school years, Timmins swam competitively for the Emmaus Aquatic Club (EMAC) beginning in sixth grade. During her years of high school, Timmins was also involved in Key Club, German Club, Spanish Club, PALS, Hornet Ambassadors, and was a Freshman Mentor. 
This upcoming fall, Timmins plans to attend George Mason University for four years and major in International Studies, with no intention of swimming in college. 
Stinger: What got you started in swimming?
Timmins: I had a passion for swimming and wanted to feel involved and part of a team.
Stinger: Favorite memory from swimming for EHS?
Timmins: Pasta dinner parties were my favorite swim memory because it was a way that we could get together, dress up, and eat really great food. Especially pasta, because who doesn't love pasta-especially for a swimmer.
Stinger: What year of swimming was your favorite?
Timmins: My favorite year of swimming was my senior season because I felt like I accomplished so much and I was getting recognized for it. I just feel like I succeeded the most this past year.
Stinger: What was your favorite thing about swimming in high school?
Timmins: My favorite thing about swimming was how competitive it could get and how togetherness was really important for our team standards because we were always in it together and that stood very strong. 
Stinger: How did being a student-athlete affect you?
Timmins: It made me manage my time better. It positively taught me how to balance a lot of things in my life.
Stinger: What is the biggest lesson swimming has taught you?
Timmins: To never give up.
Stinger: What excites you most about college?
Timmins: Meeting new people and having new experiences. 
Stinger: What got you interested in majoring in International Studies?
Timmins: Traveling and taking language classes got me into majoring in International Studies and I just want to do something internationally when I'm older. 
Stinger: How have you evolved since freshman year?
Timmins: I have become more talkative and opened up to more people.
Stinger: What was your favorite high school memory?
Timmins: The GAPP Exchange, which stands for the German American Partnership Program, and that is when Germany and the United States unify and they bring their high school students together and do an exchange. So fall of 2017, the beginning of my sophomore year, I hosted a German student at my household and she attended Emmaus for two weeks. Then I went over there summer of 2018, lived with her German family, and went to her German high school for two weeks. It was the best experience of my life. It hit me, was so positive and I got to travel a lot more when I was over there in Europe. I spent a total of four and a half weeks over there and it was great. I definitely think if a high school provides this program or some type of other program or if you get the chance to study abroad in college, I think anybody should take it because it really changes your perspective on the world. Most of the time it changes people very positively and you get to learn so much about new languages, new cultures, and how people live and thrive in different ways than you already know personally. It has affected me so much and I think people take up the chance to do an exchange or go study abroad in different areas, not just tourist areas.
Stinger: Where do you see yourself 10 years from now?
Timmins: Definitely out of college with a degree, having a job that I love and I'm successful in with traveling. Married and starting a family as well. 
Stinger: What is something you hope to one day accomplish?
Timmins: I would love to help in owning a travel business company. 
Stinger: What was your favorite class at Emmaus?
Timmins: Spanish 2. 
Stinger: What teacher or staff member impacted you the most?
Timmins: Mrs. Laubner, who was my history and German teacher. 
Stinger: Do you have any regrets looking back on your high school years? 
Timmins: I regret not going to any dances freshman year. I also wish I had gotten involved sooner.
Stinger: If you could go back and change one thing, what would you change?
Timmins: If I would've known how fast high school flies by, I would have started making more serious friends freshman year. 
Stinger: What is the most important lesson you learned during your high school years?
Timmins: Always give your best because the outcome is so great.
Stinger: Do you have any last advice for underclassmen?
Timmins: Cherish every moment, even the bad ones, because you never know when it's going to end.