Ty Dolla $ign drops fat tracklist on "Featuring Ty Dolla $ign"
Prominent artist Ty Dolla $ign compiled a hefty cast of characters for his Oct. 23 release,  Featuring Ty Dolla $ign.
In the age of the "feature," Ty Dolla has proven to be a surefire collaborator; just look at his track record. His magnetic vocals worked magic with Post Malone, SZA, Kanye West, Drake, J. Cole, and the list goes on. At this point, if an artist doesn't have Ty Dolla on their album–they're doing something wrong. Either that or they just can't afford it. 
The sole single–if it can even be called that–that preceded the LP came on July 1 and is included on the record as a bonus track. "Ego Death" begins as a catchy and bouncy song that compacts Kanye West, FKA twigs and Skrillex within the 3 minutes and odd seconds runtime. It was one of Kanye's first guest verses following his creative shift of making nonsecular music in 2019. The verse is solid and fairly long, going until the FKA twigs sung outro. 
The album begins with "Intro," a spacey vignette that fades into "Status," a decent first song with a few memorable lines. The record transitions into the adequate "Temptations" where the short length prohibits assisting rapper Kid Cudi to reach the full potential which he typically gains as a feature. 
The artist Serpentwithfeet handles the first interlude, with the eponymous track bridging songs via galactic vocals and acoustic guitar plucks. The second and final interlude is provided by Nigerian rapper Burna Boy, whose unique style is muffled within the 45-second track.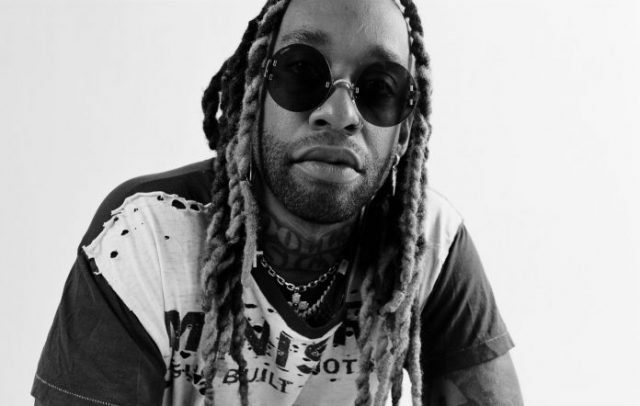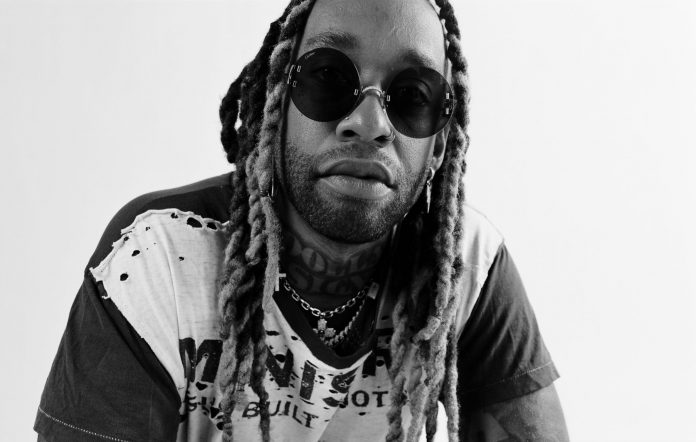 Ty Dolla reunites with Post Malone on "Spicy," the duo that made the 2018 number one single "Psycho." While "Spicy" may fail to do what "Psycho" didn't, the flair and charisma throughout it is undeniable. The most original title comes on "Track 6," a song with fellow feature killer Anderson .Paak and–as if he isn't enough–Kanye West and Thundercat. The sheer amount of talent and starpower in the tune alone is worthy of a longer runtime. Ty Dolla and Kanye start off the song, with the ladder taking an abridged type of verse before the track completely switches. Anderson .Paak slides onto the song for the last minute or so, doing a tiny back and forth with Ty Dolla until the song ends much too soon. If there's one artist who beats Ty Dolla $ign as collaborator, it's Anderson .Paak, and "Track 6" is pure evidence of that. 
The next song finds Ty Dolla linking with Quavo on "Freak." While an appearance from the Migos member is always welcomed, the song lacks any sort of identity and is overall vapid. On the other hand, the following track "Double R" presents itself as much more catchy and has a stronger cameo from Lil Durk, an artist who continues his stretch of impressive features this year. 
The sample heavy Murda Beatz instrumental offers minimal diversity in the tracklist, and the Big Sean guest verse is decent enough, but it isn't anything special. However, a high point comes with the Mustard produced and Roddy Ricch aided "Real Life." The song actually seems like it has something to say, with Ty Dolla tackling topics like police brutality. Yet again, Roddy Ricch flexes his promise as a collaborator.
Ty Dolla $ign gets out of his braggadocious mood and into his soulful and affectionate feelings on "By Yourself (feat. Jhené Aiko & Mustard) and "Universe (feat. Kehlani)." He shares the stage with two current RnB titans while not succumbing to being outshined. The sensual guitar on "Universe" slows down the pace of the album as well as offering a breath of fresh air from the endless sea of hi-hats and trap beats that flood the project.
"Lift Me Up" is one of the few songs that climbs over three minutes. Ty Dolla recruits the SUPER SLIMEY duo of Young Thug and Future for this album favorite. Thug holds down the autotuned hook that sounds like it would fit right on 2017's Beautiful Thugger Girls. The trap kings do their thing over an average sounding beat that includes a sample reminiscent of Travis Scott's 2018 "YOSEMITE." Besides the features, what makes "Lift Me Up" stand out within the album is the structure. It isn't just a Ty Dolla verse with some other artist going next, it's constructed much better than most songs on Featuring Ty Dolla $ign. Thug returns for the interlude-like "Dr. Sebi," an intro that blends directly into "Powder Blue (feat. Gunna)." Although they morph into each other seamlessly, it's a little awkward why they aren't one item–especially given Young Thug and Gunna's prolific track record with each other. Then again, it's good to see Gunna hold his own as the sole feature on "Powder Blue."
Several songs on Featuring Ty Dolla $ign actually only feature him, including "Time Will Tell," "Everywhere," "Slow Down," and "Return." They offer some enjoyable moments but overall don't do too much to affect the project. Still, it's interesting to hear him on a song doing his own thing without the presence of another artist.
After 25 items, Featuring Ty Dolla $ign checks in at one second shy of an hour. However, the fat tracklist and repetitive instrumentals make it come off as much longer. Aside from this obvious flaw, the album's chief mistake is the construction of most tunes. The record lives up to its title, most songs just feel like a feature from Ty Dolla $ign. The majority of tracks are started off by him, followed by a guest artist for some two to three minutes, and that's it. A good chunk of the tracks end after the appearing collaborator's part, making the experience a little awkward and unusual. Despite this, however, his ability to work with so many different musicians is still impressive overall.