Ariana Grande returns with her first album of the decade, "Positions"
Massive pop star Ariana Grande supplied fans with her sixth studio album Positions and the follow up to last year's thank u, next on Oct. 30.
Since her 2013 debut, Grande has comfortably etched herself as a shining star in music, as well as gaining a wide and far reaching fan base behind her. It's hard to go a year without hearing her voice on some hit or another. While only making noise on songs with Lady Gaga and Justin Bieber this year, it came as no surprise that she announced an upcoming LP via Twitter on Oct. 14. 
The record's lead and only single, "positions," dropped on Oct. 23 along with an accompanying music video. The catchy title track's subtle bounce over its guitar paved the way for the album nicely. 
Positions begins with "shut up," a string-centered song with layered vocals preceding an  overall lazy and tired hook. Still, it introduces the record well until transitioning into "34+35," a seductive track that finds the singer embracing herself atop an obviously average instrumental. Luckily, her voice and clever songwriting make up for a lackluster beat.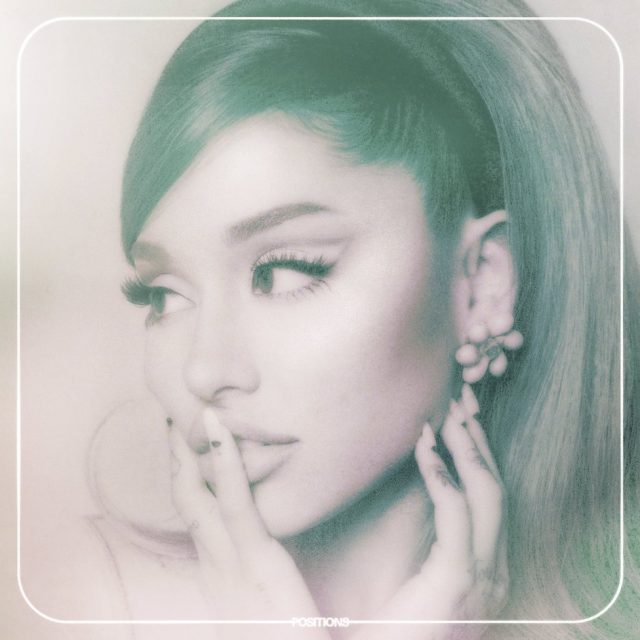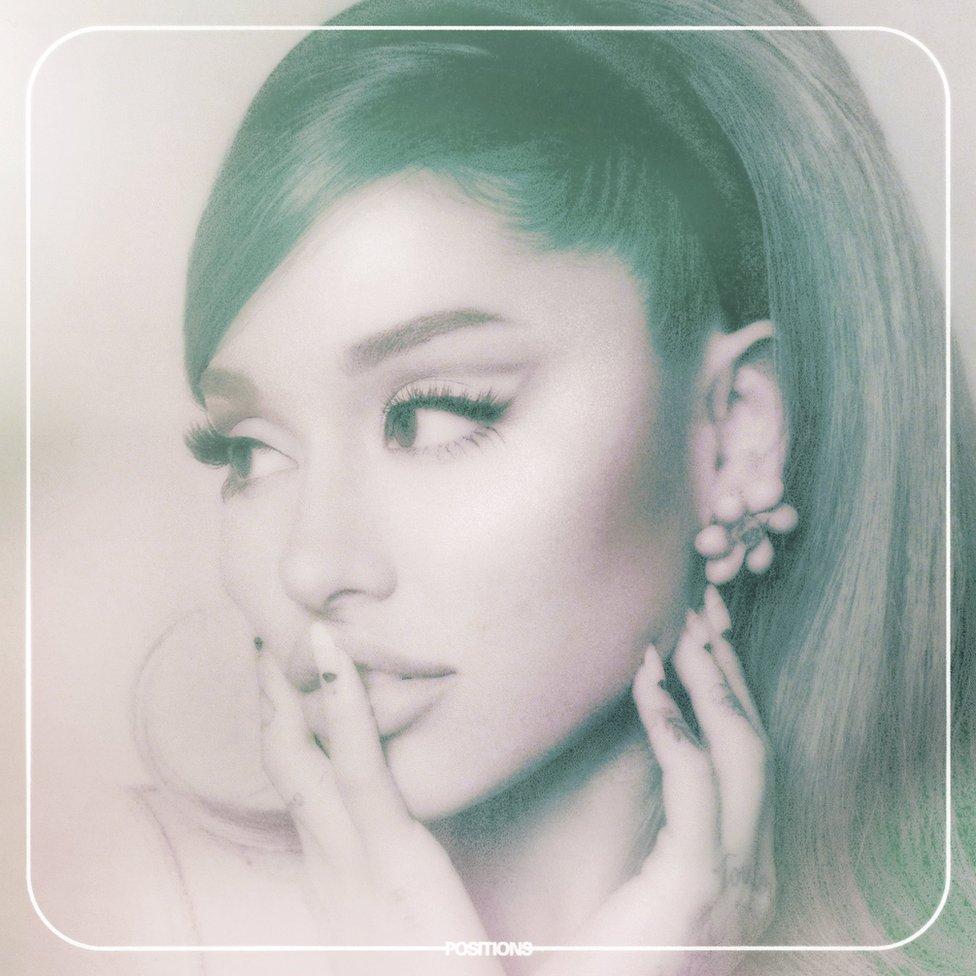 The first of three features appears on "motive," a Murda Beatz produced track with a cameo from Doja Cat. Grande starts off the fun and swinging tune doing, showcasing her knack for memorable melodies, until she is followed by Doja Cat. She delivers a decent enough feature despite, purely based on her performance on "motive," her voice not sounding like it can go up against Grande's. The glittery "just like magic" finds Grande boasting about herself and her many talents on an instrumental that sounds like it's straight from SZA's Ctrl. A luscious track that comes off as almost effortless, she proves her songwriting and performance are magical. 
The second feature shines on "off the table," a sensual yet lonesome collaboration with The Weeknd. This track fits these two artists perfectly, with The Weeknd seamlessly sliding onto it, pouring his voice out into an A1 appearance. The duo display their vocal talent in the minute outro of the song, easily making it a huge highlight of the record. Following that climax is "six thirty," an alluring addition with one of the most infectious choruses Positions has to offer. 
The third and final guest appearance can be found on the tantalizing "safety net," with surefire collaborator Ty Dolla $ign. The two exhibit exceptional chemistry, with both artists harmoniously floating over the mellow instrumentation. Along with The Weeknd's contribution, "safety net" beautifully demonstrates the vocal prowess of both artists. Next is the lo-fi, relaxed guitar-based "my hair," where Grande's vocals sound as on point as ever. 
"love language" is as creatively inviting as it is sonically appealing, complete with a twirling instrumental as Grande jumps from vocal pitches. The song takes a complete turn when it switches up for a 20-second outro. All in all, it has the making to be a hit. Grande discusses what she wants out of a relationship that she hopes doesn't turn sour. While songs like "west side" and "nasty" aren't bad, they fail to bring anything new to the table that other tracks don't. 
The record concludes with the assuring "pov," a track consisting of uplifting vocals, instrumentation and a tuneful chorus. She indicates that a partner loves her for who she truly is, wishing she could see from their point of view to better love herself or understand that strong love from the other party. "pov" is a fitting end to Positions, wrapping it up quite nicely.
Ariana Grande's starpower is undeniable as she is one of the most admired and renowned pop singers right now. However, most of Positions isn't too vibrant, with flourishing pop songs, it's more naughty and dirty. The artist abandons any preconceived notions of upholding an innocent image, with the album sounding very provocative all around, chock full of carnal themes with desirable delivery. With 14 songs, three features and  a 41-minute runtime, Grande crafted a tight project that some other artists can learn a thing or two from. If Positions went on too much longer, it would lose much of its appeal and flair. Luckily, Grande didn't favor quantity at the cost of the LP's fair amount of quality.