In the midst of a global pandemic, small businesses that do not have the cash reserves to sustain operations are having difficulty getting back into the swing of things.
The services of various Emmaus shops came to a halt for months due to the forthcoming state of emergency. The inability to operate prevented sales and this lack of revenue left employers unable to pay their workers. But while some businesses were left devastated by the circumstances, many have successfully begun the reopening phase and are on their way to operating as normal as possible. With the holiday season here, the timing works out well.
Kirsten Hess, owner of Let's Play Books on Main Street, felt particularly challenged about the shift from in-person to online sales.
"We are a business that has been built by events and gatherings," Hess said. "Although we had an online platform, modifying to being 100 percent online was challenging, to say the least."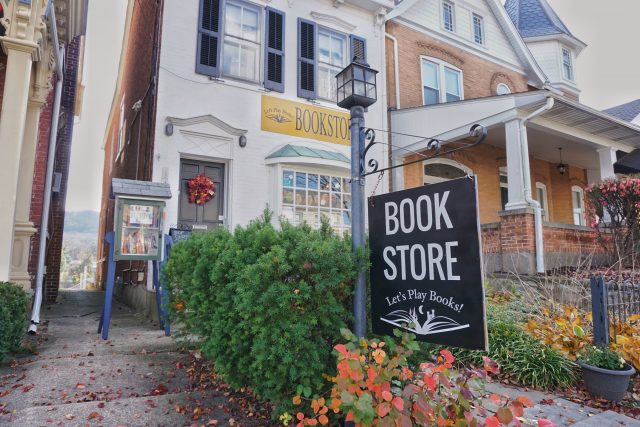 As the country began to reopen, Hess was eager to get her team back in the shop.
"We had to furlough everyone for almost six months," Hess said. "Hiring them back for a few shifts a week two months ago was exciting." 
Missy Boehrer-Walters, owner of Baked in Emmaus, took into account the wellness of her family and employees when deciding how to alter business performance.
"At the beginning of our state's lockdown, I made the decision to close for three months," Boehrer said. "I have a young daughter, and my mother/daughter's caretaker has a compromised immune system. I have employees to worry about, as well as doing our part in minimizing the spread."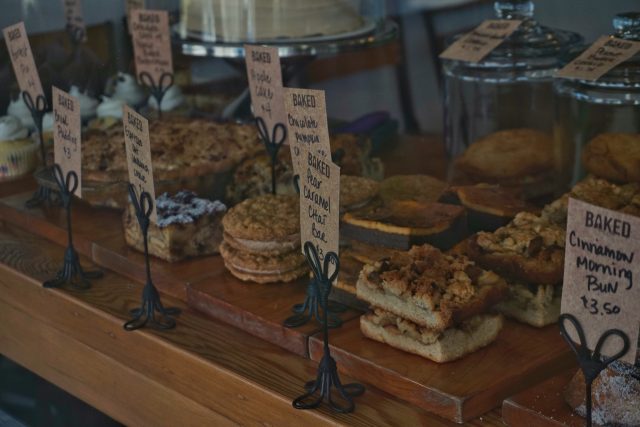 The reopening phase for Baked had to be planned in order to maintain business while keeping safety at the forefront.
"Upon opening, we had offered outdoor seating only, as well as to-go ordering," Boehrer said. "One mandate that has been a challenge is that our food must now be packaged to-go instead of on china that is washed. Driving up costs due to packaging as well as trying to find packaging that is available. Being as small as we are, I am fortunate that I can manage my expenses and be creative with products to create an ever-changing menu."
Boehrer found motivation and support within her small team of employees at Baked.
"I have a fantastic set of employees," Boehrer said. "We work hard daily to maintain a safe environment for everyone. I am proud of what we continue to accomplish and I try very hard to stay positive, as this is my dream and passion."
Pending the reopening of the country, businesses have to learn to adapt, which isn't always ideal.
Jill Italiano, owner, designer, and lead metalsmith at House of Metalworks Jewelry Studio, reveals that they didn't shift easily from in-person to online sales.
"We were taking too many orders, making it hard to fulfill them in a timely manner," Italiano said. "At the beginning of COVID, we were receiving orders over what we usually receive during the holiday season. We should have cut off certain styles we offer to focus on the easy to make and ship items. We caught on midway through the year and removed a bunch of styles we offer."
Despite this minor setback, the House of Metalworks team was able to adapt to new forms of technology during the pandemic to stay connected.
"We implemented the app 'Slack' to communicate and stay connected with the team," Italiano said. "We share what's going on in our different houses [so we're] staying connected with work and each other. My team is an amazing group of smart, independent, strong ladies with amazing work ethics." 
Each small business in Emmaus strives for excellence while remaining conscientious about the health and safety of their community and employees. 
Wesley Celestino, a co-owner of the Emmaus Run Inn, is adamant about keeping the store clean and tidy.
"We take the safety of our guests and employees very seriously," Celestino said. "We have implemented a regularly scheduled cleaning schedule of all high traffic areas and shared areas. We are also limiting the amount of people in the store at a time to ensure proper social distancing."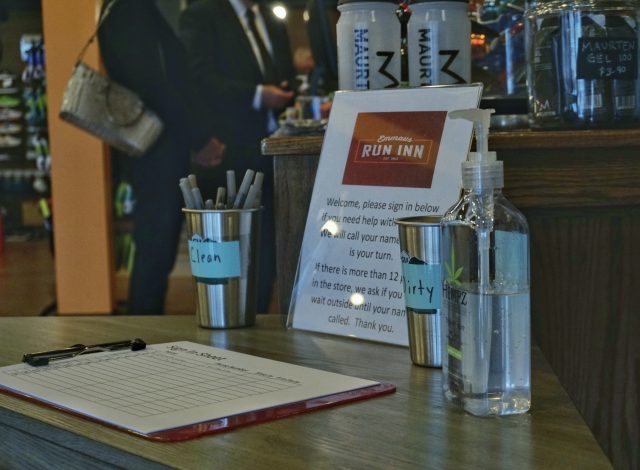 As business proceeded per usual at the Emmaus Run Inn, Celestino noted the challenge of getting customers back inside the store, but that didn't last very long. Soon enough, the Emmaus Run Inn was amassing even more customers than before.
"We have a ton of new walkers/runners that realized [during quarantine] that exercise is a great way to keep your body and mind healthy," Celestino said.
Even students recommended the Emmaus Run Inn for all your fitness needs.
Emmaus High School senior and Run Inn employee Grace Ashmar is "passionate about running and fitness." She loves the Run Inn community and encourages everyone who is as vehement about running as herself to shop there for the best quality service possible.
"I would most definitely encourage others to shop here," Ashmar said. "You will find the best customer service paired with an abundance of knowledge from everyone who works at the Run Inn."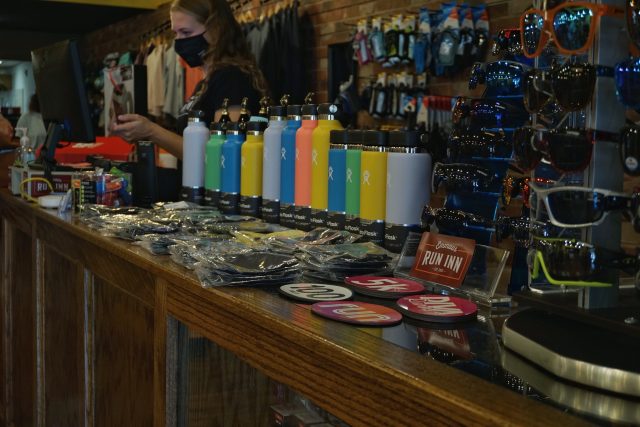 With approximately 30.2 million small businesses in the United States and over 1 million in Pennsylvania alone, it is important for small businesses in a community to uplift each other and drive one another to be better, as well as receiving support from their community. Whether that's shopping or donating to a local small business, every dollar is beneficial to creating their small-business "family."
Hess, Boehrer, and Italiano believe that consumers must be compliant when the normality of life is put on hold.
"Be smart and think — don't get on the hamster wheel. Keep your focus and remind yourself daily what is it you're trying to do to stay on track," Hess said. "There are so many opportunities to get distracted, [so] keeping focus is critical to success."
"Be as diversified as you can be so when one area stops performing, you can lean back on others," Italian said.
"Be smart. Pivot. Keep your head up and realize this is your dream," Boehrer said. "Sometimes life throws us curve balls and we have to figure out a way to hit it out of the park." 
Support your local small businesses this holiday season!