Bruce Springsteen delivers solid "Letter To You"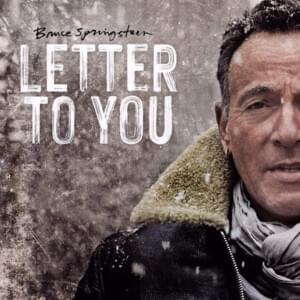 This story ran in the November 2020 print issue of The Stinger.
Music legend Bruce Springsteen delivered his 20th studio album, Letter To You on Oct. 23 consisting of a solid 12-song tracklist.
Letter To You marks the New Jersey native's first record with his famous backing group, The E. Street band since 2014's High Hopes. Two singles preceded the project, with the title track and accompanying video being put out on Sept. 10 and "Ghost" coming two weeks later. Along with the hourlong album, Apple TV+ premiered an original documentary covering the making of the LP.
Letter To You begins with a somber introduction of "One Minute You're Here," an acoustic ode that actually sounds more like an outro than an album starter. Still, the tune showcases Springsteen's poignant and vivid songwriting as he sings about the universal theme of  loss.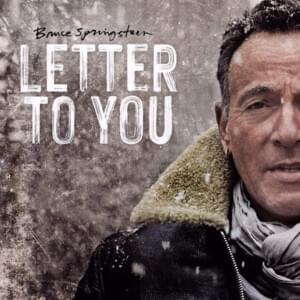 The lead single "Letter To You" is an all around archetypal Springsteen track with strong instrumentation from the E. Street Band accompanied by Bruce's open and sincere lyrics. "I took all my fears and doubts, all I found out, and all I found true and sent them in my letter to you," Sprinsteen still maintains his charm and emotion this far into his career. The following track, "Burnin' Train" opens with Christmas-like bells that transitions into rollicking guitars and drums set to one catchy chorus. "Last Man Standing," is a laid back,  nostalgic tune full of reflection from the 71-year-old rocker, who almostly effortlessly paints memories of past years in typical Springsteen fashion. Speaking of which, it doesn't quite feel like a Springsteen album without a crisp saxophone solo. "Last Man Standing"'s initial relaxed nature crescendos into a captivating sax solo delivered by Jake Clemmons, nephew of the late longtime E. Street saxophonist Clarence Clemmons. The short, albeit riveting solo, eventually dies down and the song bounces from excited guitars to calm drums–almost mirroring the emotions felt when reflecting on past memories. With the Boss' vocals sounding faded on the repetition of the chorus, one could tell this one was a carefully crafted track–making it one of the best from Letter To You. 
While the album was reportedly recorded in Nov. 2019, three songs can be traced back to being written in the 1970s. "Janey Needs A Shooter," "If I Was The Priest" and "Song For Orphans" are all reported to be written before Bruce Springsteen was, well, Bruce Springsteen. The first track is a near 7-minute journey, filled with storytelling, a Neil Young-esque harmonica part and an impressive outro that would fit right into Springsteen's three hour long live sets. "If I Was The Priest" doesn't differ too much, it's just as long with the Boss telling the tales of various people over exceptional music. The dazzling harmonica returns on "Song For Orphans," a tune  that has been floating around since 1971 and was even considered for 1975's Born To Run, according to SpringsteenLyrics. It's very interesting to hear material that originated decades ago finally reach its full potential and final form with an official studio release. 
"Ghosts," which dropped as the second in anticipation of Letter To You, is a rocking yet bittersweet memento. Springsteen reminisces of those he's lost and even those rock and roll fans have lost, "I make my vows to those who come before." The song includes everything that makes a great Bruce Springsteen anthem: unforgettable riff, searing sax solo, sing-songy coda and memorable lyrics. When concerts finally return, "Ghosts" guarantees a future fan favorite.
Quite possibly the highest moment of the album can be found with "House Of A Thousand Guitars." The songwriter provides a very catchy melody while coming off as extremely hopeful during the entire four minutes of the track. Springsteen also sings about hope on "Rainmaker," a tune about always having faith even in dire straits. While the lyrics present a good sentiment, the obnoxious repetition of the titular chorus diminishes the overall strength of it. 
The record concludes with "I'll See You In My Dreams," a strong and optimistic way to close off the project. He sings "for death is not the end." Although the future may be unclear, this isn't goodbye–just more so of a see you later. "I'll See You In My Dreams" shows that there is still hope. 
A Letter To You is a very solid effort from one of the best to ever do it. While the music is spectacular, the lyrics can appear as cliche to Springsteen's usual subject matter. However, after 20 albums, why would he switch it up? Sure, he'll never recapture the magic of previous work like Born To Run or Born In The USA, but Letter To You proves Springsteen can still work some kind of magic nearly four decades later.