Movie industry suffers due to coronavirus
This story ran in the November 2020 print issue of The Stinger.
Over the past several months, countless industries have faced unprecedented difficulties during the COVID-19 pandemic.
To say the future of movie theaters is up in the air would be a gross understatement. As many will likely remember, the month of March saw the closure of every nonessential business in America. Naturally, this included all movie theaters in the country. While upon first glance this may have simply appeared to be a minor inconvenience to regular movie goers, the situation soon proved far worse than anticipated. After months of virtually no income, even major movie theater chains faced mounting costs and the threat of bankruptcy. Even local theater New Vision, previously located in Tilghman Square, permanently closed its doors on July 13th, when its parent company went out of business. The previous owner, AMC, will reacquire and reopen the theater.
Thus, by the time July arrived, the damage was already done. Simply reopening doors which had been shuttered for four months would not suffice. As seen with the recent release of Christopher Nolan's blockbuster Tenet, audiences are not ready to return to theaters, and understandably so. With just barely over $50 million in domestic gross, the same amount Nolan's previous film Dunkirk made in just one weekend, Tenet may have done well enough with critics, but the same cannot be said of audiences. Despite extensive safety precautions in the few theaters that have reopened, it seems audiences still feel the risk is not worth it when they could watch a film in the safety of their own home. So far, there have been no reported cases of coronavirus linked to movie theaters, and audiences can only hope this remains the case.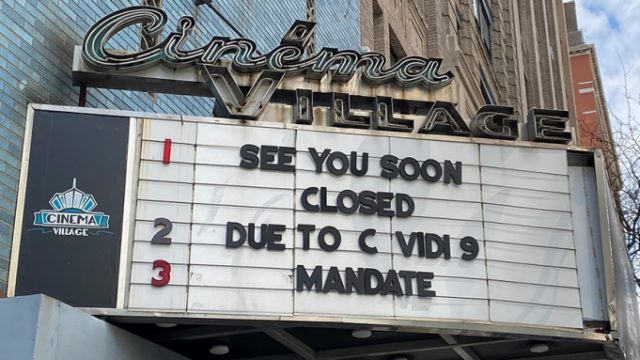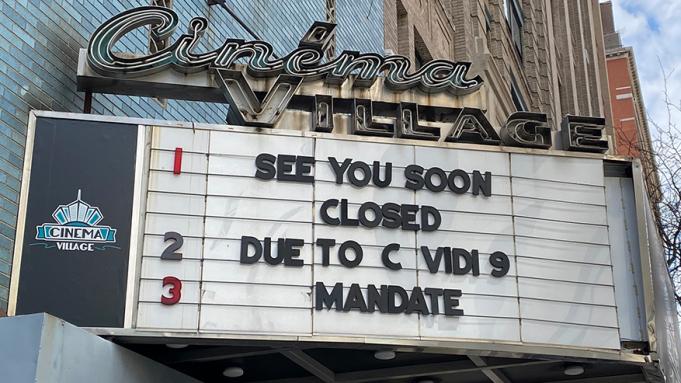 In addition to safety concerns, a serious lack of content has plagued theaters across the country. Many major studios rightfully chose to release their films through the relatively new premium VOD format after facing similar concerns regarding profit. Consequently, there are virtually no major new releases. This has left theaters with no other choice but to rerelease older films to stimulate business, including The Empire Strikes Back, Shrek, Hocus Pocus, and many more. While this isn't necessarily a harmful concept, it certainly isn't sustainable and does not produce the kind of income theaters desperately need.
With all of these factors in mind, it should come as no surprise that many believe intervention is required to save the movie theater industry. This is where the recent letter to Congress from Sept. 30 comes into play. Signed by the Directors Guild of America, the National Association of Theatre Owners, and the Motion Picture Association, along with countless directors, the letter urges Congress to allocate much needed funds to theaters. Among the many signatures includes Christopher Nolan, Wes Anderson, Greta Gerwig, Clint Eastwood, Patty Jenkins, Seth Rogen, Lulu Wang, and Martin Scorsese. The letter alludes to the "dire straits" theaters are in at the moment, as "93% of movie theater companies had over 75% in losses in the second quarter of 2020." In addition, the letter mentions that if this continues, "69% of small and mid-sized movie theater companies will be forced to file for bankruptcy or to close permanently, and 66% of theater jobs will be lost." These horrifying statistics paint a scary, but realistic, picture of the condition of the movie industry.
Later on in the letter comes the plea for a "bipartisan solution," a concept which seems to be increasingly outlandish in today's political landscape. This "bipartisan solution" comes in the form of the allocation of funds from the CARES act in order to help keep the movie theater industry afloat. It's exactly the kind of hopeful request one would expect from a letter which includes such inspiring wording as "268 million people in North America went to the movies last year to laugh, cry, dream, and be moved together." It's a noble, but perhaps naive, strategy to try and appeal to any humanity that can possibly be found in a politician. Time will only tell if future legislation will take this letter into account.
It has been an interesting year for the film industry to say the least. Months of closure has forced many theaters to shut their doors, and those left may soon follow suit if a solution is not proposed. Perhaps this is simply an indication of a trend which had begun long ago. Maybe the movie theater will soon become obsolete as streaming continues to dominate the market. However, even if this is the case, the integral movie theater experience will not go down without a fight, not if the nation's leading filmmakers have anything to say about it.