"Life is better local," Kospia farms ends 2020 with a successful holiday season.
Finding the perfect tree is a yearly ritual for families worldwide, but when it comes to looking for the right size and shape, the hard work done behind the scenes by local nurseries like Kospia Farms often goes unseen.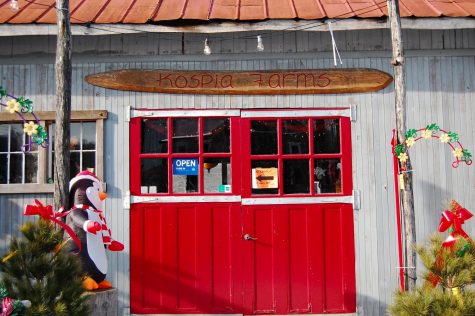 Located just off of State Street in Alburtis, Kospia has been serving the community for 51 years and stands as a cornerstone in the town. Owners Maureen and Barry Kospiah have owned and run Kospia on their values of supporting small businesses and being as genuine as possible in their services for the community. With regular customers and a strong connection to other businesses in the area, the farm represents a slice of the valley itself, so it's no surprise that it's one of the best places to find a tree with the perfect amount of holiday cheer. Best of all, Kospia even has its own little celebrity, a dog named Cutty that was voted one of the top ten cutest pets in the valley and roams the farm freely to greet guests with an unforgettable friendliness. 
Sourcing the trees from other local farms throughout the valley, Kospia acts as the connection between growers and families, as they bring in different varieties of evergreens from a diverse base of sellers. This year specifically, there was a much bigger market for live and cut trees. This opposed the previous years' trend of people favoring fake trees, as COVID may have had a say in the general population's renewed interest in a more natural way of life. 
As October rolls in each year, the preparations begin for the holiday season. After predictions are made for what's needed, the pickup of trees begins. Barry drives to local farms in the area, rounding up Christmas trees and bringing them back to Kospia in his truck, and by the end of November, the season's goods have been stocked and are ready to find their new homes. 
The choice to stay local when sourcing trees means more than just easy transport back to Kospia — it illustrates one of many times where the farm is seen supporting the web of other small businesses in the Lehigh Valley, reinforcing the values of being actively involved in one's community and supporting the local economy. 
"It's businesses helping businesses, helping communities, and helping people," Maureen said, and it's this same community that's served when customers flock to pick out the perfect tree year after year.  
For each and every family that makes a trip to choose their Christmas tree, there is an inevitable sense of joy and closeness that the custom brings. Behind the scenes however, the process brings just as much, if not more, joy to the business owners that are able to give the experience to families every day. With smiling employees showing off the different trees, watching both first time and regular customers try to find a tree that's just bushy enough, just tall enough, or just prickly enough, becomes something that could never get old, as at the end of the day, each sale represents an impact on the community. 
"There's something that happens here at the farm, people leave with an experience that surprises them, that fills them with joy, and there's something magical about the farm," said Maureen as she described what it was like to see family after family go home with a tree that they "fell in love with."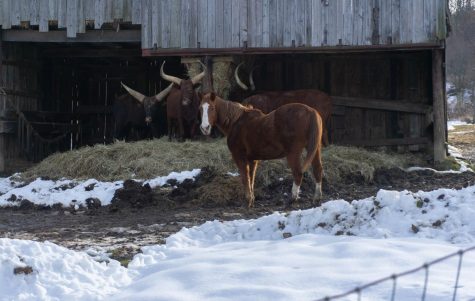 With an emphasis on a happy life derived from local living, Maureen and Barry have even trademarked the phrase "Life is Better Local." It's this very happiness that fills each day at Kospia, as from open to close each day of the year, the priority never strays from providing quality goods, services, and acts of kindness to those around: something not just limited to customers. Being a small business owner in the valley means more than just making a profit. Instead, it's an immersion into another sublayer of our local community, as collaboration and love between businesses benefits the entire network. 
"The outpouring of customers that come to Kospia farms has been overwhelming, because everything that's going on in the world has given us opportunity as individuals to take [a] pause and think about how we can help one another," Maureen said. 
Featuring handmade goods from local artists, allowing live music performances during difficult times, and constantly providing shoutouts and mentions for other local businesses, Kospia continually does its part to give back.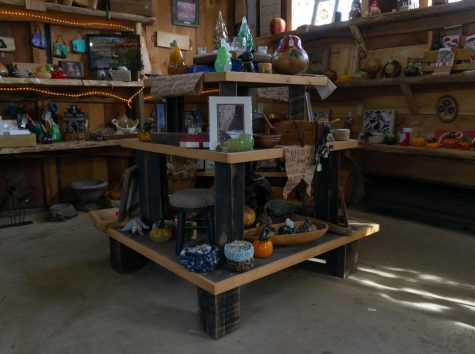 Amid the numerous contributions to local life, Kospia's most defining trait is its constant positivity. With the pandemic keeping people at home and away from their go-to indoor spaces, there has been a surge of people coming to enjoy the open air and gorgeous scenery at Kospia, as visitors this year have expanded beyond the usual demographic. Specifically as younger people have started to come by, either alone or with a friend, the increasing trend of taking an interest in gardening and growing one's own food proved to be undeniable this year. 
"We've always had some vegetables, but even [teens], and people younger, we're seeing a lot more individuals come in and [have] an interest in growing their own food sources, and just in nature in general — more of a healthy living," Maureen said. 
Whether that could be attributed to COVID-19 changing perspectives on large scale consumerism, or simply the big name stores being too crowded to stay safe in, there seems to be an admirable movement toward stepping back and taking a breath of fresh air before starting something new — something local and personal that has an impact, and most of all, something that brings joy.