Ozzy Jimenez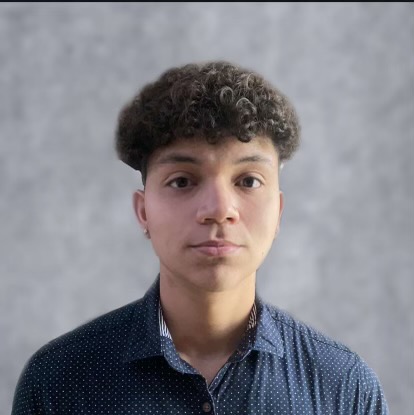 Ozzy Jimenez is one of the most charismatic and beloved students at Emmaus, bringing an infectious energy and smile to every conversation he was a part of.
Jimenez was a member of the Pediatric Cancer Club, Wellness Fitness Club, Red Cross Club, and No Place For Hate. Jimenez will be attending Penn State Lehigh Valley this fall, and hopes to one day pursue a job in the computer science field. 
Stinger: How do you envision your life in 20 years? 
Jimenez: I will hopefully be married, have a few kids, be successful in whatever I'm doing and just be happy. Success to me is doing whatever you love and being paid to do it and just being happy with whatever I'm doing as a person.
Stinger: What teachers had the most impact on your High School experience? 
Jimenez: Bable, Luckinbill, and Stu [Speicher]. Bable always taught me to work hard on whatever I did and she would always be so enthusiastic and always asked how we all were. Luckenbill was also very enthusiastic. He was one of those once-in-a-lifetime teachers you're lucky to have. Always understanding and knew we had other things going on, and tried to get us to speak in class and just be personal with him. Stu is one of those teachers that you can go to with whatever and is also very understanding. With everything with Covid, he didn't want to stress us out and was always down to talk to us.
Stinger: If you could be any type of tree what would it be? 
Jimenez: A cherry blossom tree. [They represent] a time of renewal, it's a sign of family and friends, and even though its lifespan is very short it makes its lifetime worthwhile.
Stinger:  What makes Ozzy, Ozzy? 
Jimenez: I don't know man. I feel like it's my energy that I have and just my personality that I think most people are attracted to. I don't want to gas myself up too much.
Stinger: What advice do you have for freshmen?  
Jimenez: Everyones gonna tell them it goes by fast and speaking first hand, I was a freshman last month and now I'm a senior so just make your time worthwhile and have fun while you still have time here.