Summer release rewind
This previously ran in our September 2021 print issue.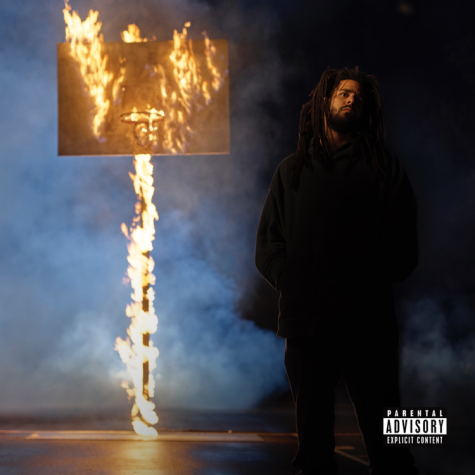 The Off-Season— J. Cole (May 14).
Kicking off a summer of multiple massive releases, rap icon J. Cole broke a three-year hiatus with The Off-Season.  Much more instrumental, the album pivots around electronic synthesizers and a more spaced-out flow, as seen in the opening track "9 5 . s o u t h," which features a slower, more electronic vocal part from Cole and an orchestral foundation for the background beats. One of the most notable features of this album was Cole's experimentation with his vocals, as the rapper extensively explores singing and more harmonious parts in his tracks, creating a poignant contrast between rougher, more volatile rap features from other moguls like 21 Savage on tracks like "m y . l i f e" and "p r i d e . i s . t h e . d e v i l." Despite adventurous leaps into more grandiose, vocally-based pieces, Cole still stays true to his characteristic flow and song construction in tracks like "a p p l y i n g . p r e s s u r e," that are reminiscent of pieces from his previous album, KOD. Overall, the album was well worth the wait, as the rapper did not disappoint, and certainly did not abandon his well established reputation of being lyrically driven, with clever discussion of morally-charged topics like pride, greed, and the flaws of society that he sees reflected within himself.
Favorite track: "l e t . g o . m y . h a n d"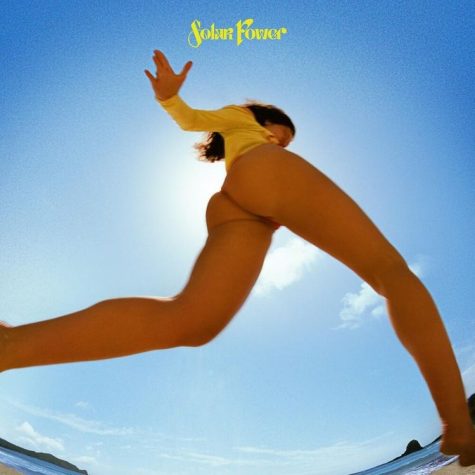 Solar Power–Lorde (August 20).
With fans ecstatic over the new release from the New Zealand singer, Lorde returned with a new twist on her usual whispy and vocal-centered sound in her recent album Solar Power. With lighter, more upbeat tones than previous works like Melodrama and Pure Heroine, Solar Power's springy instrumentals changed the background of her poetic, anecdotal lyrics and thin singing voice.
Through tracks like "Mood Ring," "Leader of a New Regime," and "The Man with the Axe," Lorde capitalizes on full sounding harmonies and high-reverb vocal sections that bring out her characteristically faraway and dreamy sound. However, the eerie and somewhat gothic tones that made Pure Heroine all that it was are absent, replaced by soft acoustic guitar strumming and bright instrumental sections that encapsulate the late August mood that surrounded its release date.
Ending with a nearly seven minute track titled "Ocean Feeling," Lorde leaves fans with a nostalgic track that describes romantic scenes of spending time by the ocean and self reflection. Overall, the project was a refreshing change of pace from works published under Lorde's previous stylistic reputation, and felt carefree and inspiring in spite of the world's turbulence during its release.
Favorite track: "Secrets from a Girl (Who's Seen it All)"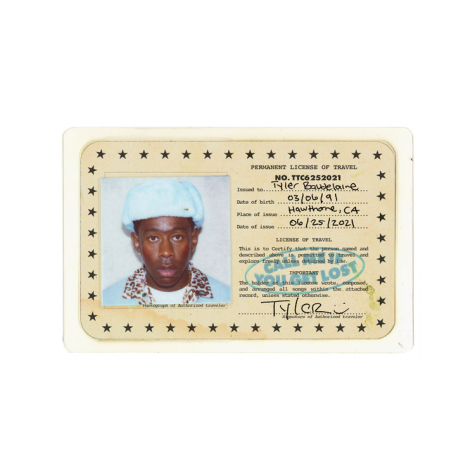 Call Me If You Get Lost—Tyler, the Creator (June 25).
With an extraordinary evolution of sound, Tyler, the Creator returned in June with Call Me If You Get Lost, embracing a new style and experimenting with singing. Although the album stays true to Tyler's traditional volatile verses and lyricism, the delivery is much more spunky and uplifting than tracks from Goblin or Wolf. The flow and energy in the album is also incredibly unique among other releases, as his sound on "LUMBERJACK" is reminiscent of the late MF DOOM's diction. The crown jewel of the album however, is the nearly ten-minute-long "SWEET/I THOUGHT YOU WANTED TO DANCE," with features from Brent Faiyaz, presenting what could arguably be Tyler's best work to date. With exceptional attention to detail in vocal harmonies and a well-developed instrumental background, the track is woven with precision and has a full yet clean groove that sends listeners spinning.
Favorite track: "LUMBERJACK"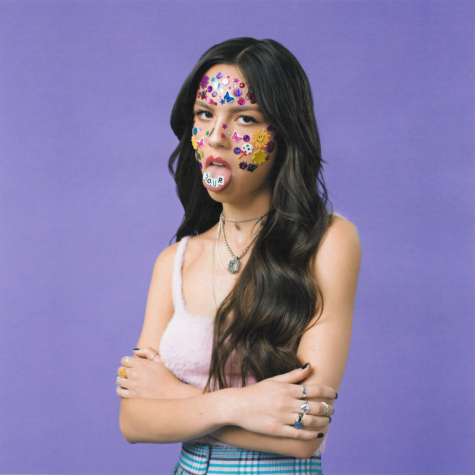 Sour— Olivia Rodrigo (May 21).
Summer 2021 would hardly be the same without Olivia Rodrigo's sensational teenage anthem Sour ringing from what seemed like nearly every corner. Following up her Billboard buster "Drivers License," the 11 track album built on themes established in her previous work, solidifying her brand as an idol for angsty, post-breakup feels everywhere. 
Most notable in Rodrigo's work is how she seems to bring back the beauty of authenticity in today's pop music with showstopping vocals and little electronic embellishment. Seen especially in tracks like "1 step forward and 3 steps back," "enough for you," and "favorite crime," Rodrigo's voice is heard unobstructed by the lack of overproduction or excessive background beats. This element of how clearly her own voice is heard adds a personal and intimate feel to the album, bringing audience and artist closer than ever before: something that's a large part of why the album resonated so much with target audiences, who fit similar age and interest demographics to Rodgrigo herself, making it easier for them to relate to her on a deeper level. Overall, the album is succinct yet powerful as Rodrigo's emotional delivery is unmatched amid other recent releases.
Favorite track: "jealousy, jealousy"