Marching for Roe: Protesters gather in Easton to fight for uterine rights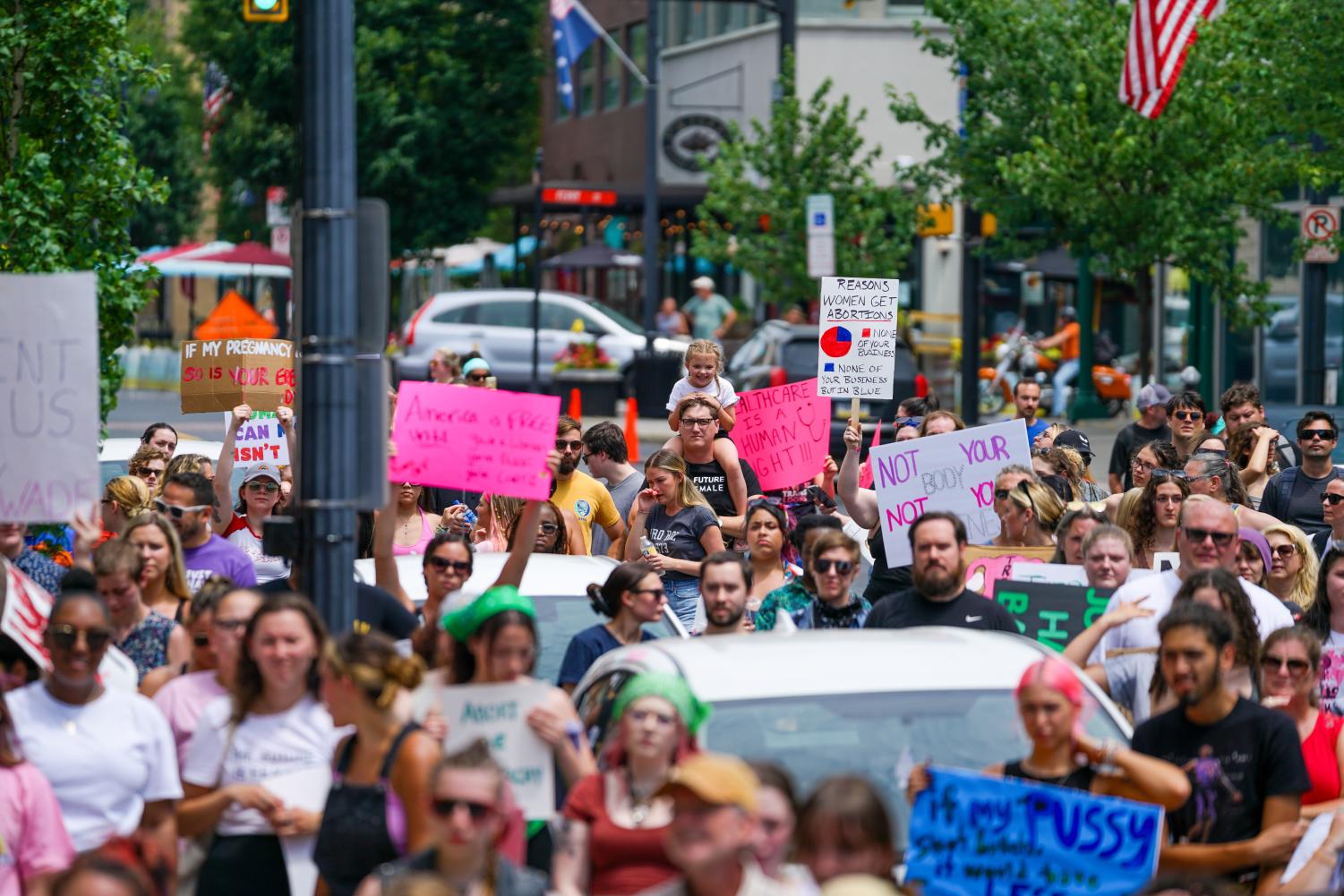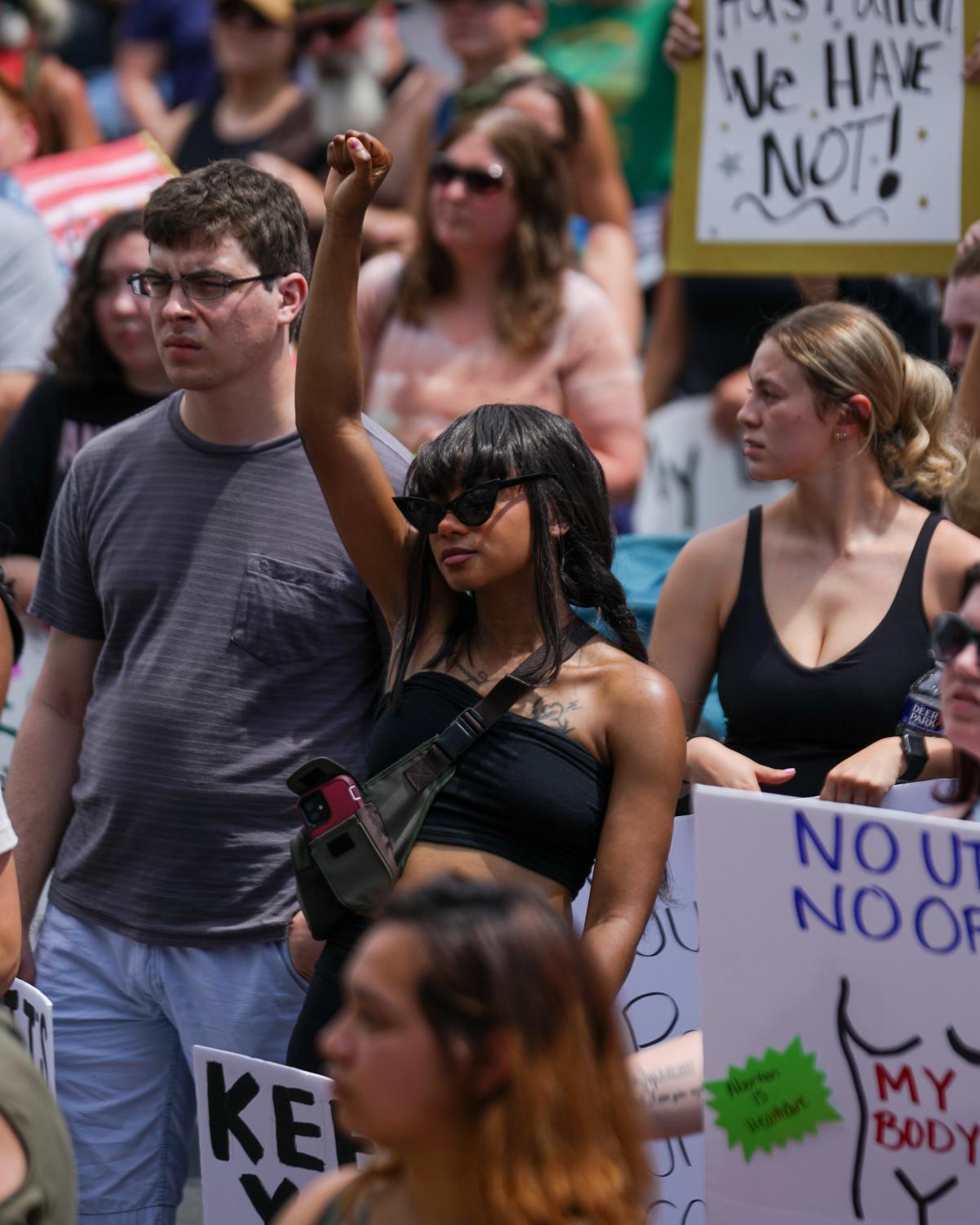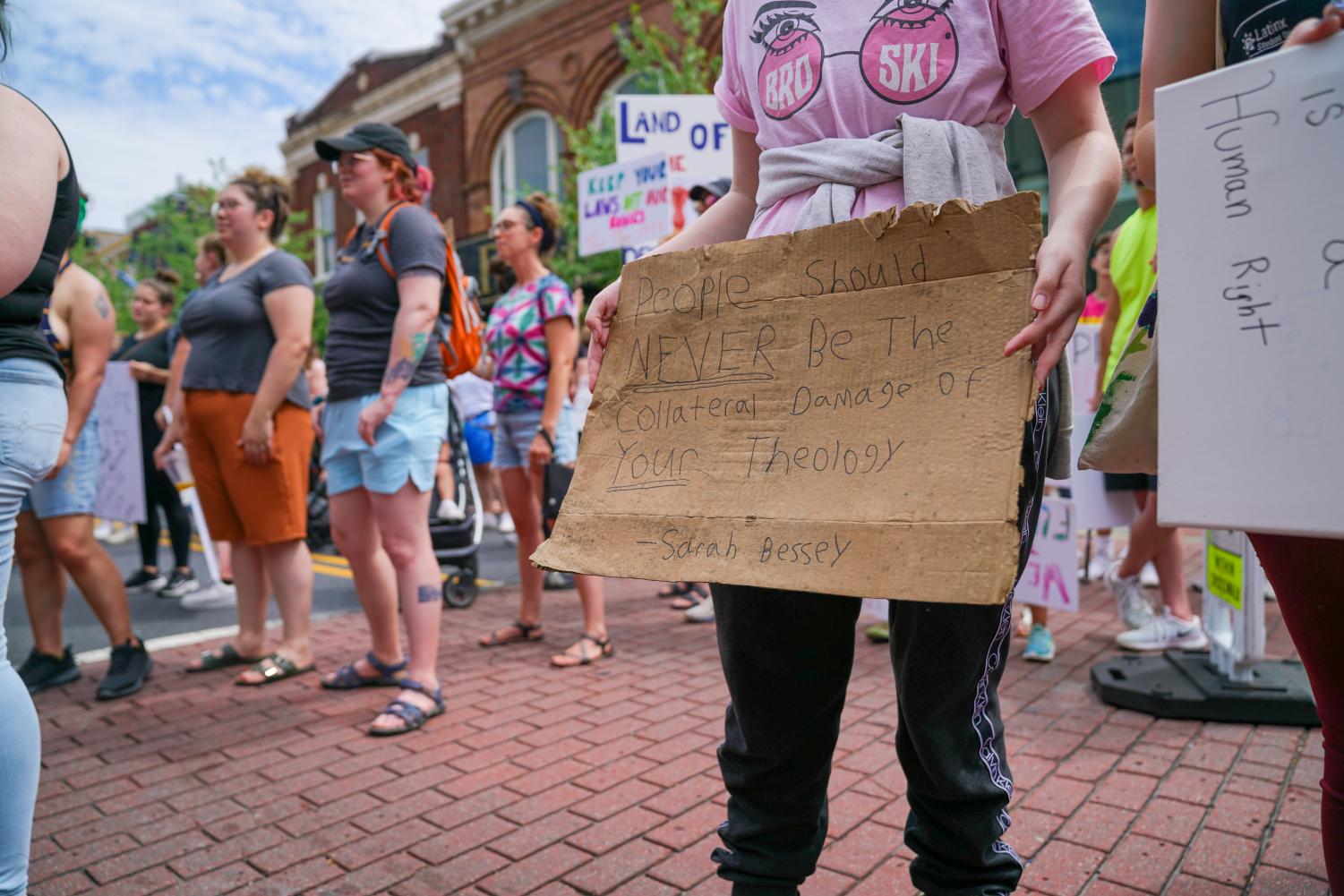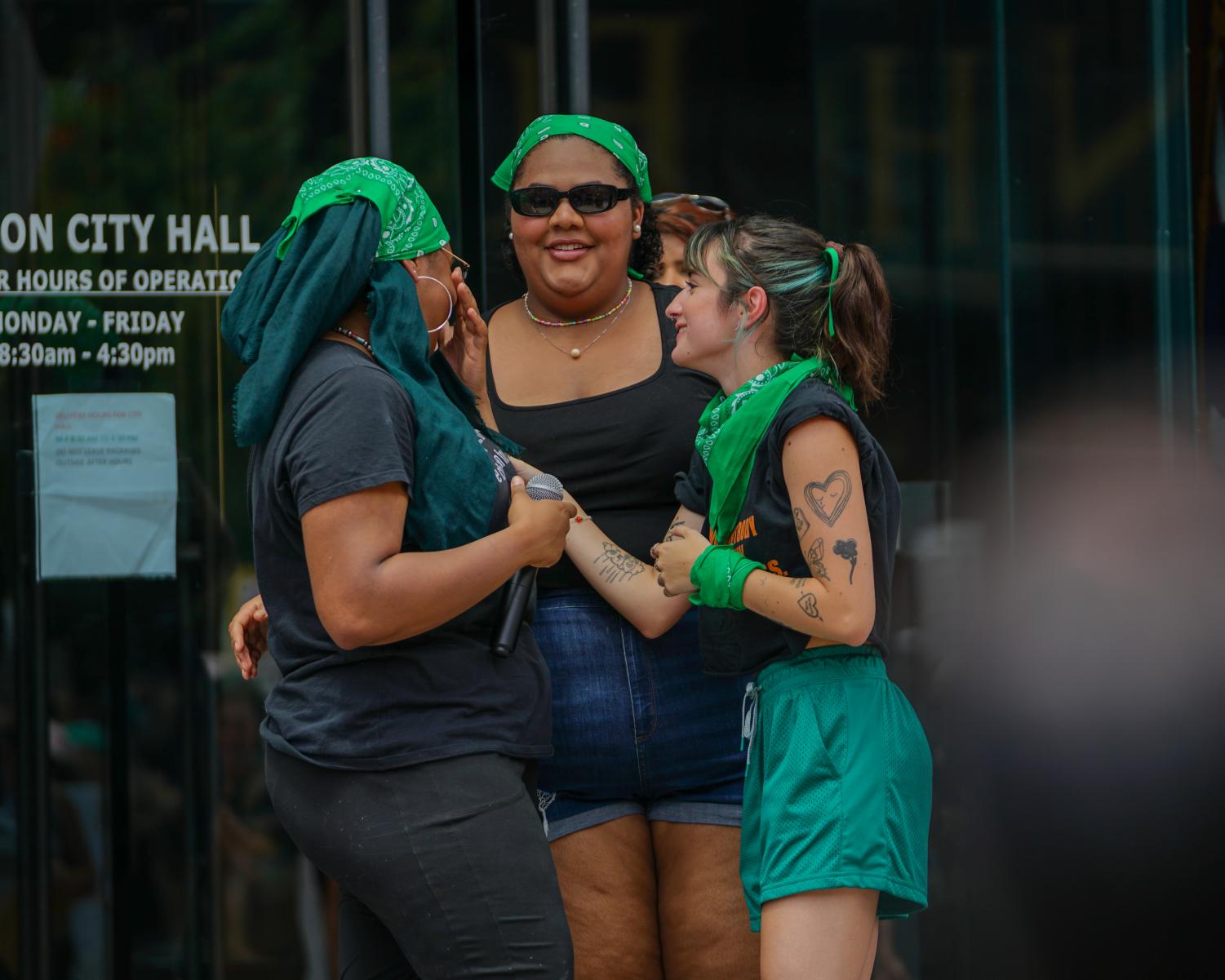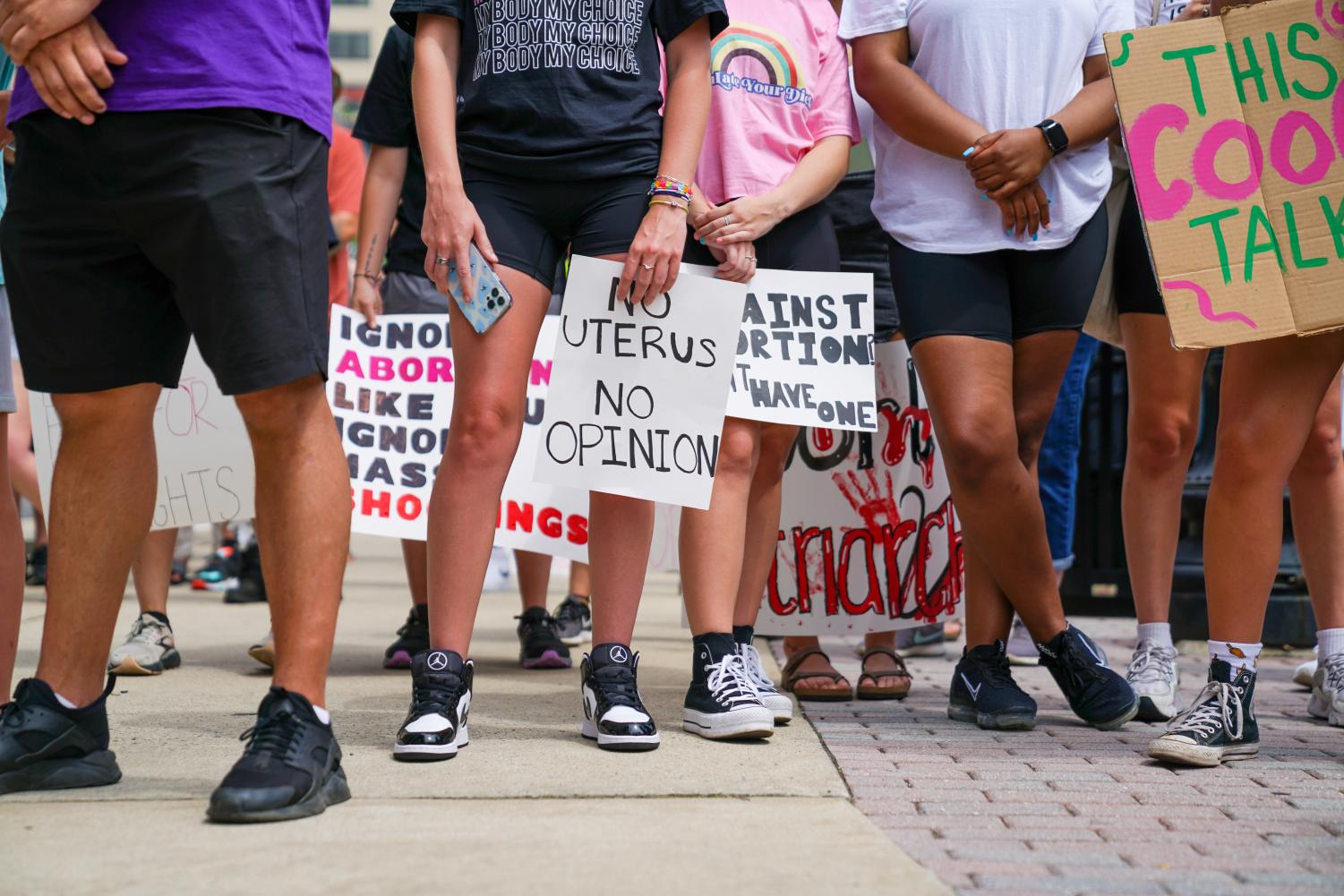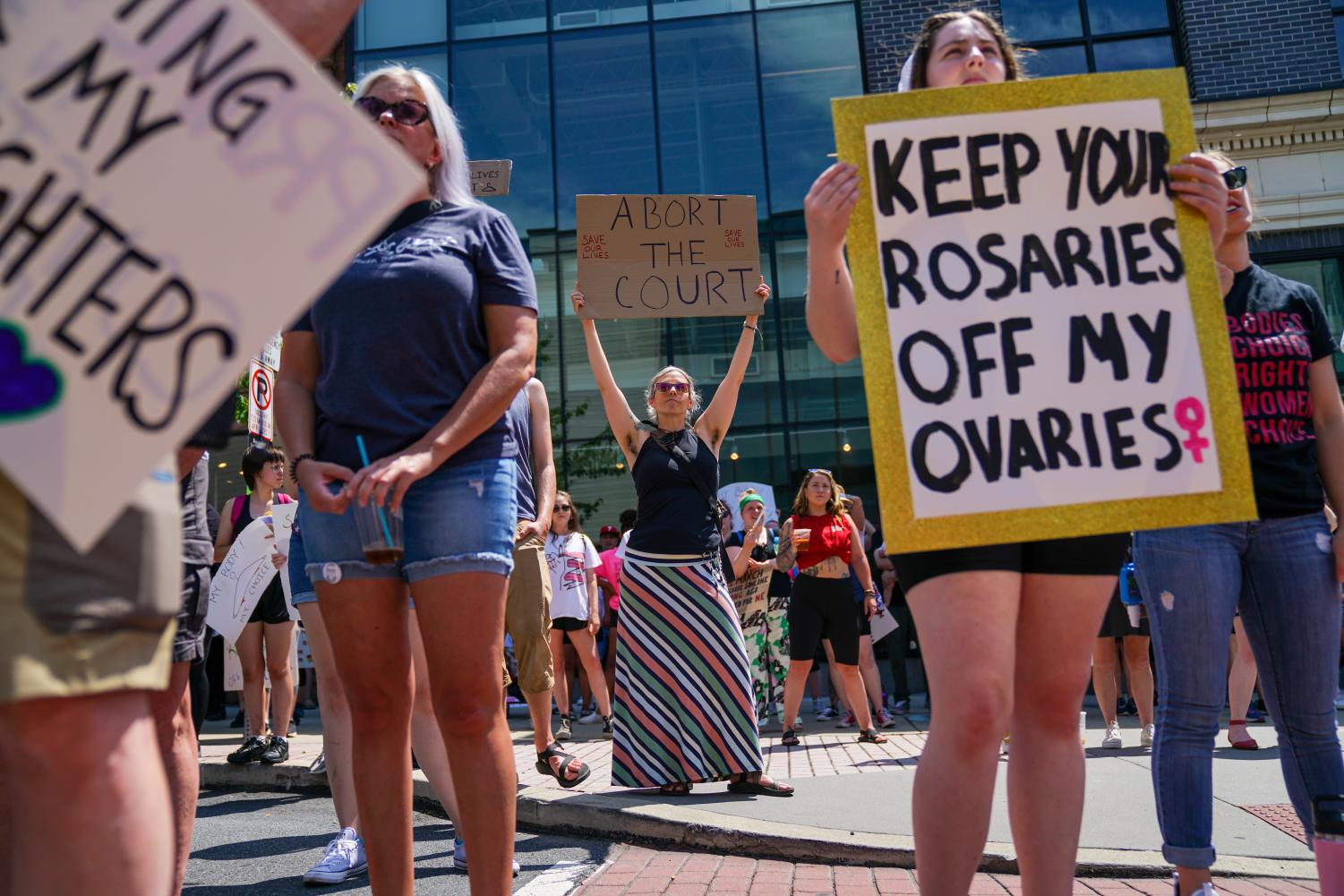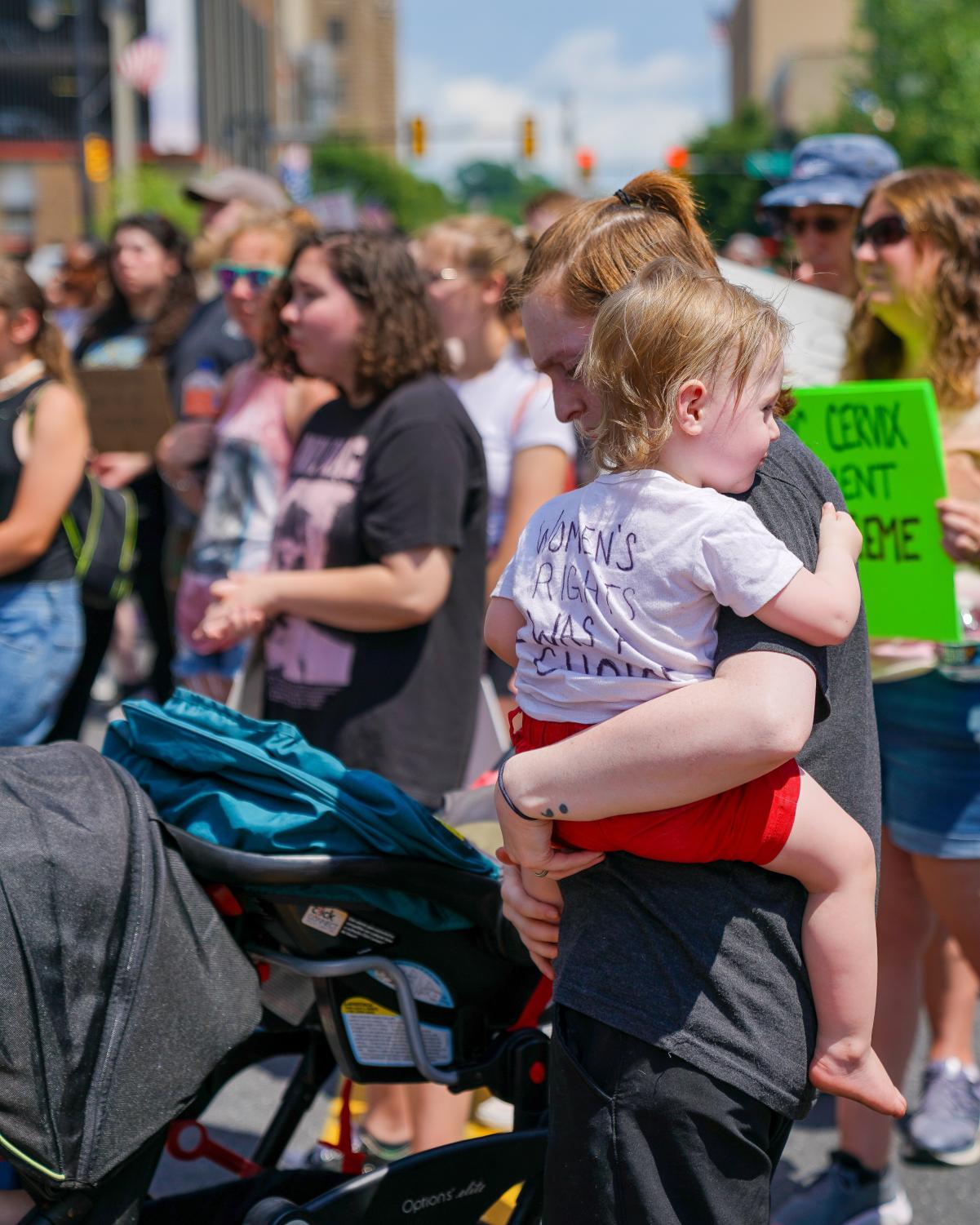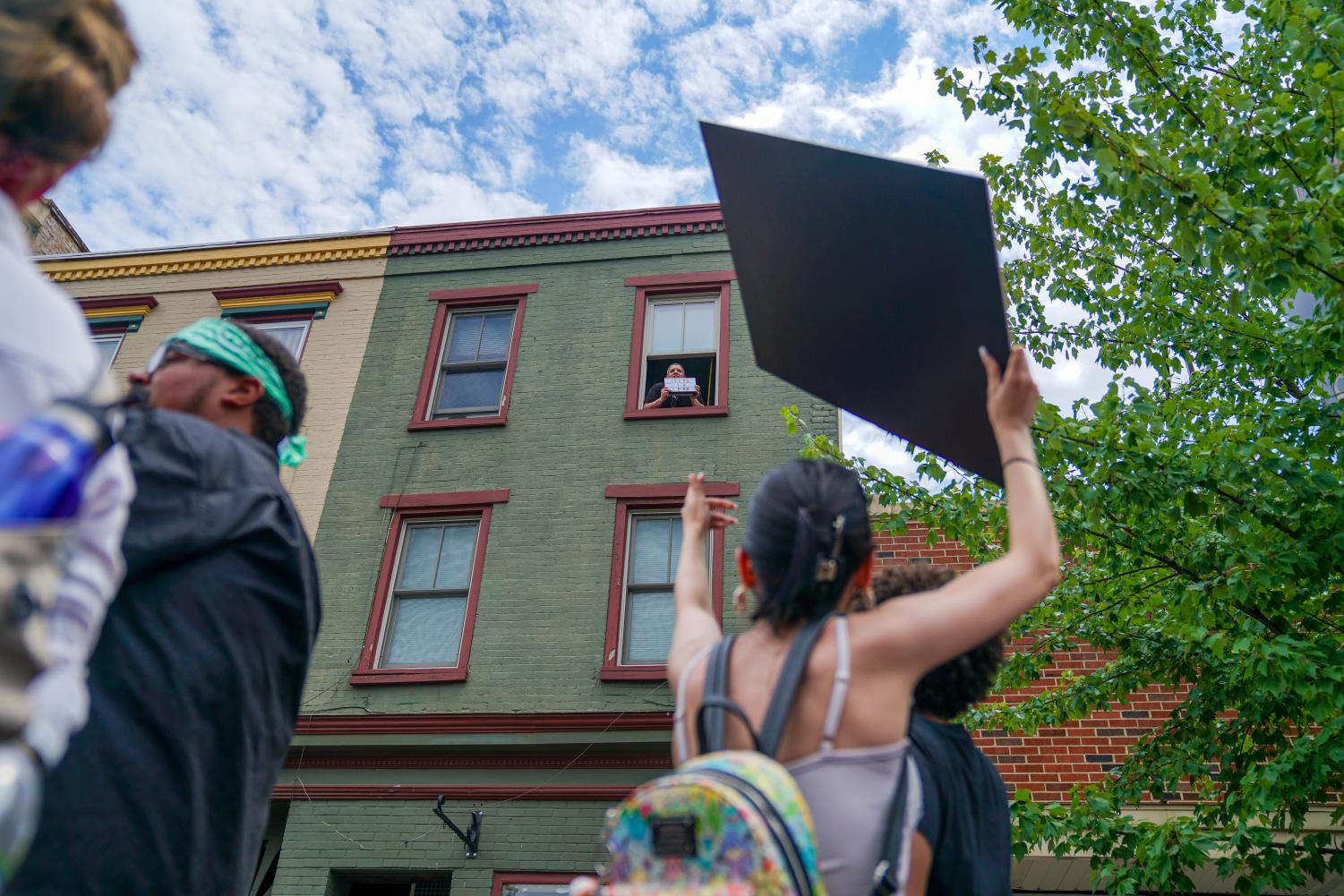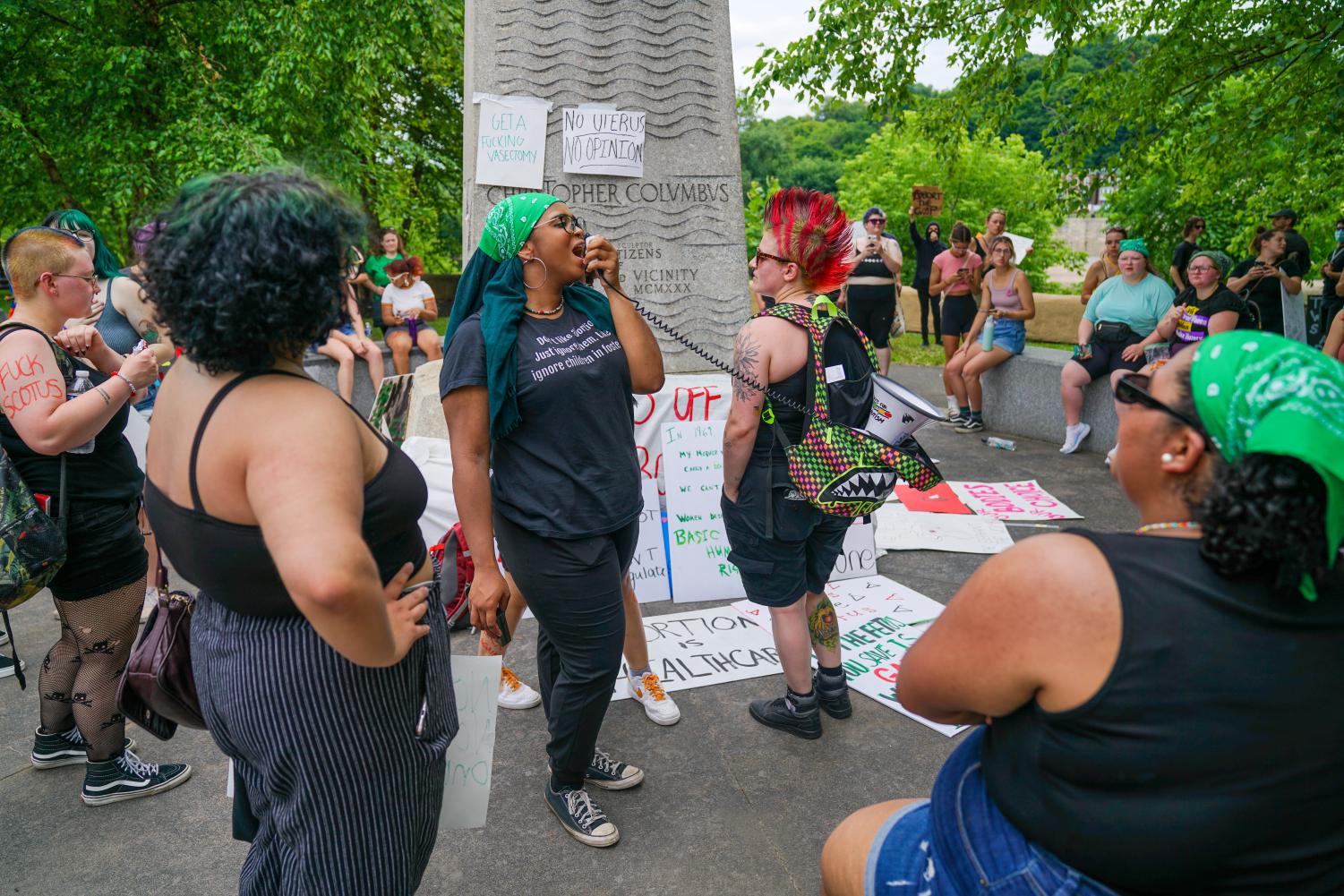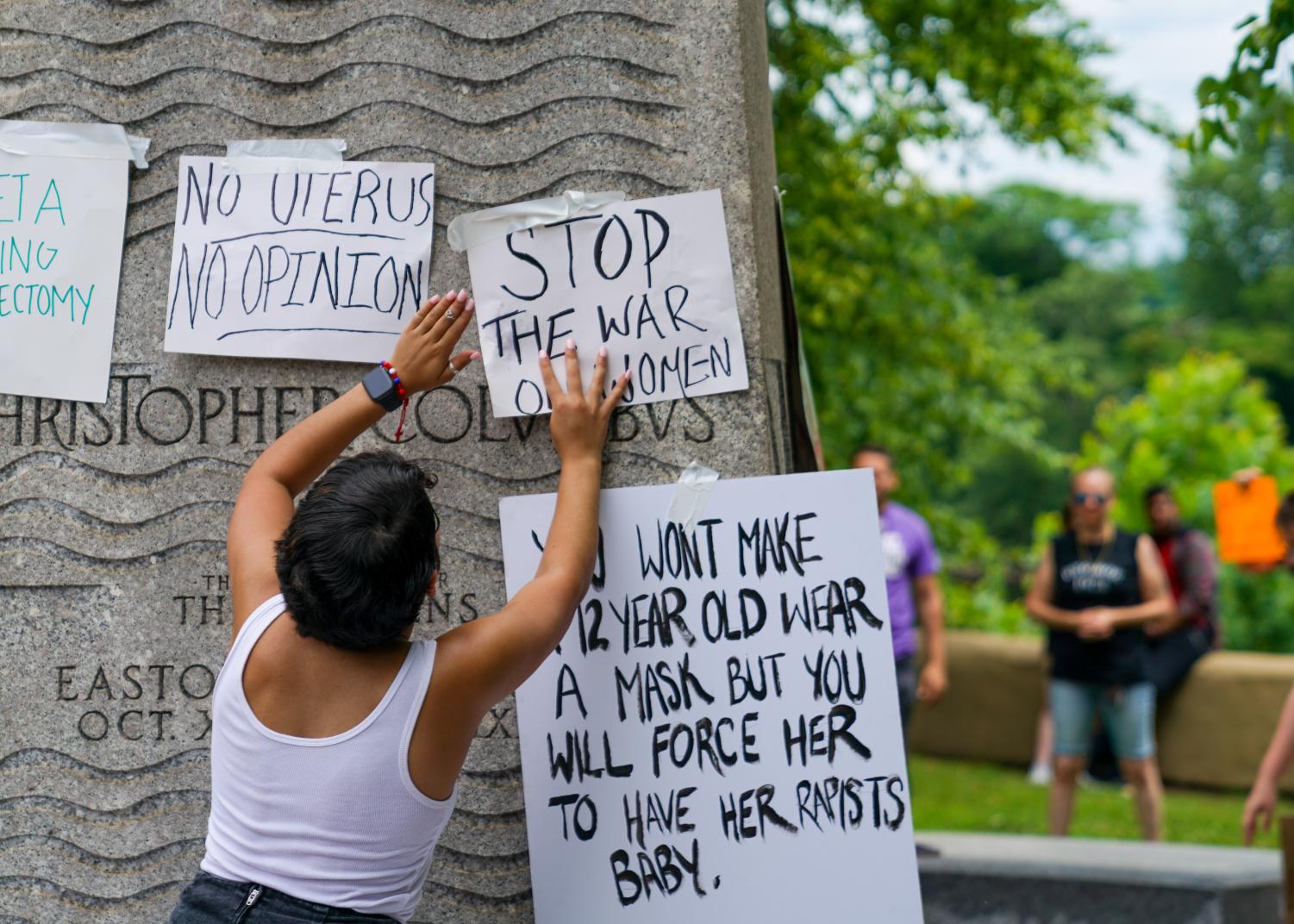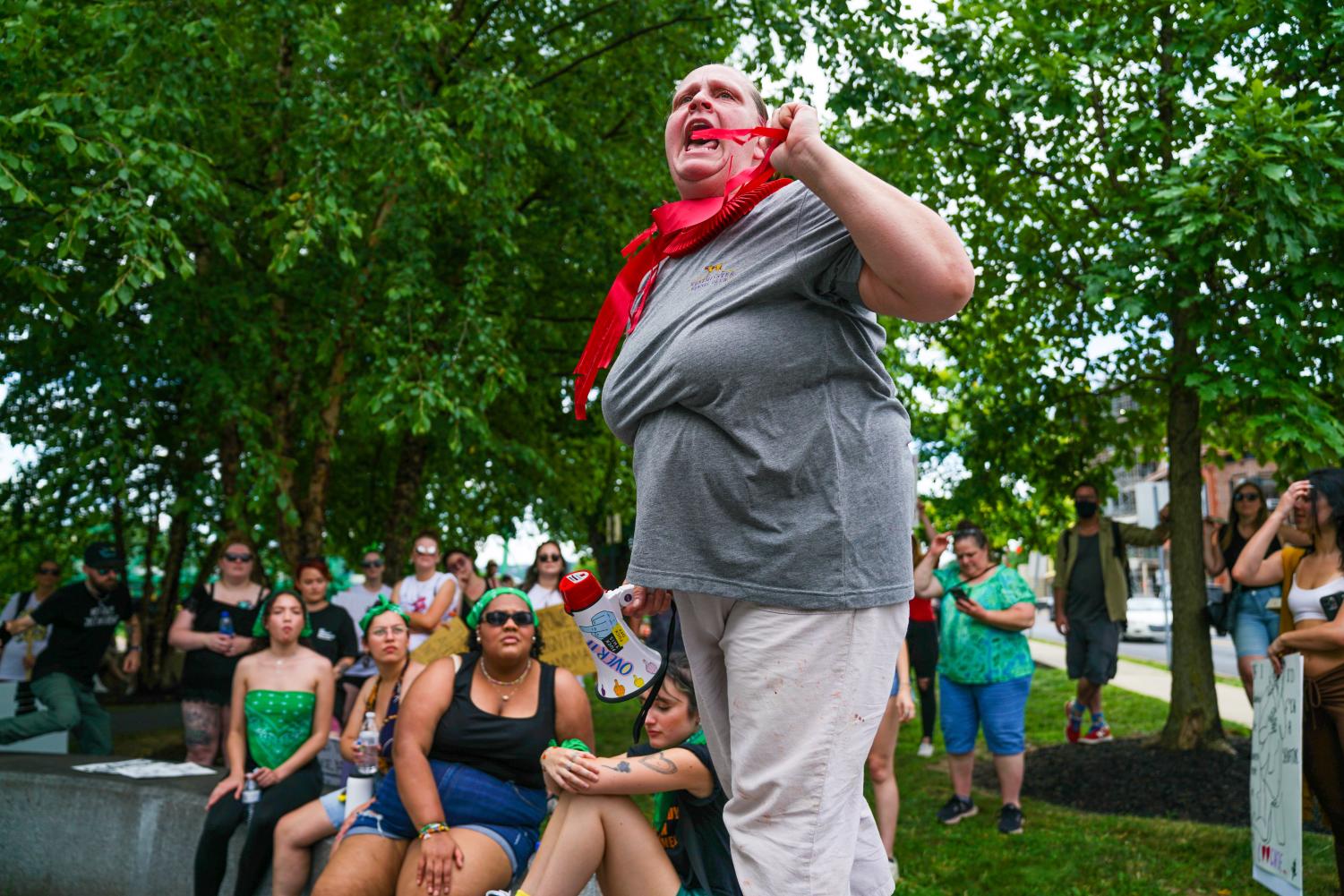 On June 24, the Supreme Court of the United States made the decision to overturn Roe v. Wade, the 1973 landmark court case that protected the right to have an abortion, with five of the nine justices voting to overturn it. The court concluded that the legality of abortion should be left up to each individual state's discretion. Twenty-six states are expected to fully ban abortion. In certain states, including Pennsylvania, abortion is legal, but accessing it is made difficult due to certain medical barriers. The nation once again found itself divided, with many Americans appalled at the decision and others overjoyed. Advocates from all walks of life filled the streets across America to protest the decision, and the wave of opposition is a continuation of rallies for gender equality that have taken place in recent years. Many protests have been met with counter-protests from pro-life advocates, many of whom cite religious or moral reasoning for their beliefs. The social turmoil is reminiscent of the time period in which the Roe v. Wade case initially took place: the women's liberation movement in the latter half of the 20th century. Thus, many view the recent decision as a regression in social equality, with a disproportionate impact on demographics that — as suggested by some — have long been neglected by the government, including people of color and low-income families. However, many see it as a progression toward a more unified, morally-upright society.
The Lehigh Valley has seen its own set of protests. On July 2, the cries of activists echoed through Easton during a pro-choice march. The event began with a set of speeches outside Easton City Hall, during which speakers highlighted various issues relating to the topic of bodily autonomy, including class struggle, racial discrimination, and transphobia. The crowd heard from the organizers, local activists Lexi Clark, Lucila Lampertti, and Annisa Amatul Muqtadir, as well as Easton city councilwoman Taiba Sultana, Make the Road Pennsylvania organizer Raya Abdelaal, and Indigenous activist Asher. The crowd marched through the streets to Riverside Park, where protesters congregated at the park's statue of Christopher Columbus to hear from community members and plaster the statue in signage denouncing the court's ruling.