Emmaus physics teacher flies through NASA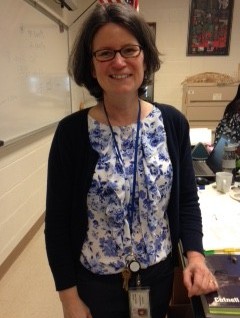 Emmaus High School physics teacher Carole Wilson's science career didn't start in a high school classroom, but rather in the hands-on atmosphere of NASA.
For five years, Wilson worked as a payload integration engineer for the space and air technology agency. In her job as an engineer, Wilson helped principal investigators fly their ideas on the space shuttle. She helped get these ideas scheduled and ready for flight, as well as helped with the training of astronauts.
I liked the variety of the things that I got to work on, Wilson said. Also, I liked that I got to work with people who are leaders in their fields.
After her work with NASA, Wilson decided to apply for a teaching position with the goal of helping and influencing students to consider entering the science field.
I always wanted to give back to society, Wilson said. I wanted to encourage students to study sciences.
Emmaus junior Mary Wang, who is in Wilson's AP Physics class, feels inspired by Wilson's accomplishments through NASA.

She has the experiences that I would love to have, Wang said. And it encourages me as a student to work harder towards potential areas of work such as hers.