Annual art show draws in Emmaus community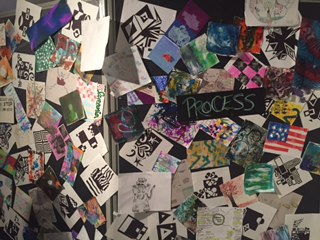 Tuesday night, Emmaus High School's Art Department hosted its annual art show.
The works on display range from pencil sketches to ornate clothing and were all created by students throughout the school year. AP Studio Art students focused on their themed portfolios all year, which were a highlight of the show.