Humans of EHS: Alice Sefranek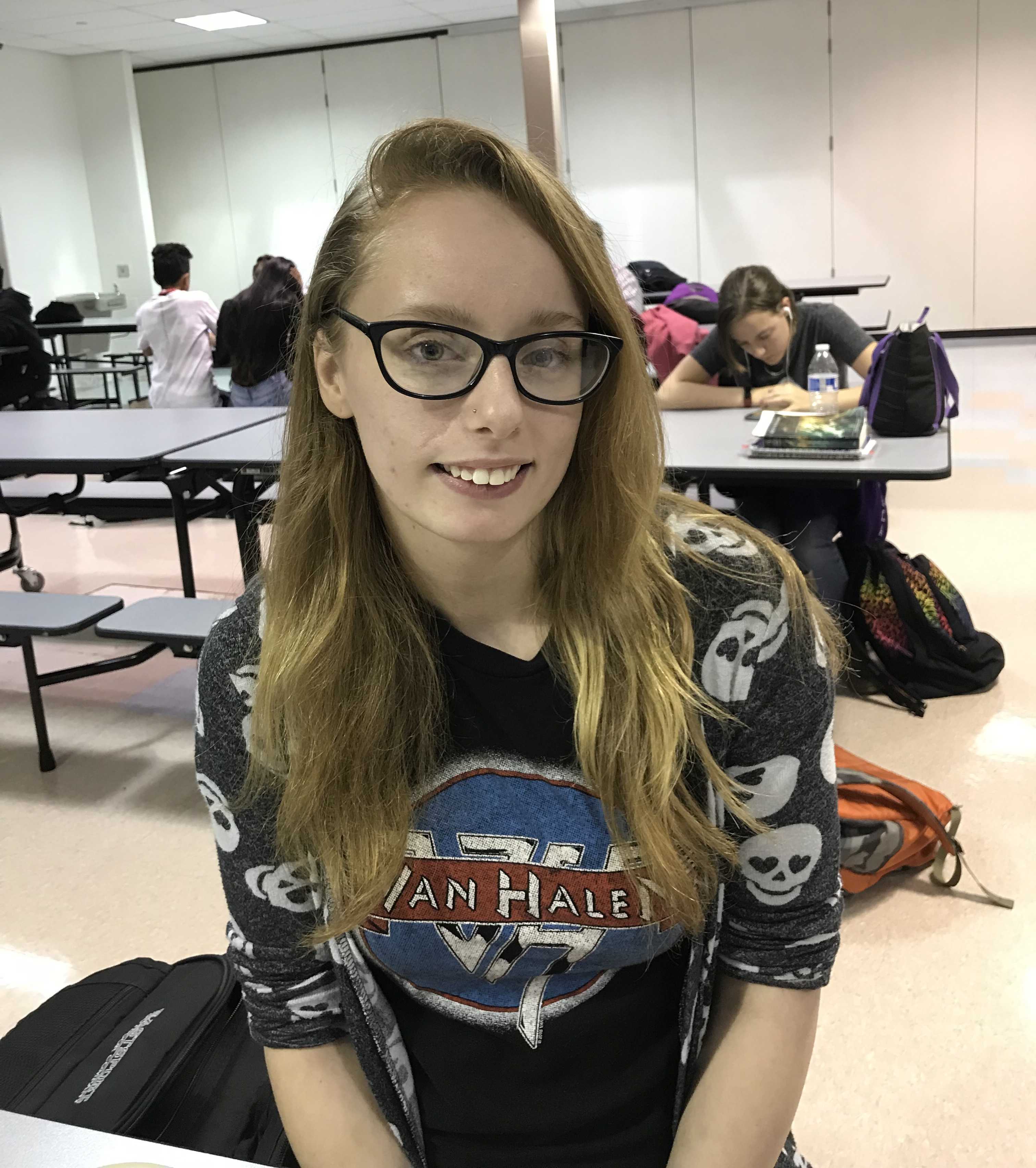 Senior Alice Sefranek considers dance, her favorite activity, "a life changer."
She discovered her interest in the art of dance at an early age in her pursuit to find a hobby she loved. Her passion for dance takes her to places across the United States as she performs at a national level for her studio. Not only does Sefranek adore dance, she excels at it; winning first place accolades at tournaments which she performs at.
"I've been doing dance since fourth grade, and I mean looking at me, you'd never think about it," Sefranek said. "I've done tap dancing and acrobatic, lyrical, jazz, I've done a lot."
She practices her dancing skills at a small, private dance studio in New Jersey called Paso de Danza, which her best friend recommended to her. At her friend's request, she attended a dance class and had the opportunity to meet the instructor.
"I mentioned to [the instructor] that I liked tap before, and I wanted to do it again," Sefranek said. "So, he offered me a lesson. I went to a few more, and then money got tight, so I stopped going."  
A short period after Sefranek stopped attending classes, however, she experienced a compassionate surprise from her former instructor.
"About a month [after I stopped going], he wanted to give me a scholarship for dance," Sefranek said. "Ever since then, he's been giving me scholarships."
To this day, she still attends dance lessons at Paso de Danza and represents the studio at the national level in competitions.  
"We've gone up to New York, down to South Carolina… we go around the country competing," Sefranek said. "We did That's Entertainment Nationals, so we were up against like, 1000 people, which was crazy. But you meet so many amazing people."
Dance inspires her to be her best self on the stage, which is one of the reasons why she loves it so much.
"It makes me feel so happy and amazing that I can entertain people," Sefranek said. "It's definitely made me want to work harder, and show that if I do work harder, it's going to be very beneficial."
Sefranek enjoys being a part of the dancing community, and encounters friendly, supportive faces at her competitions. Someday, she hopes to pursue dance at a higher level, or possibly become a dance instructor.
Of all of the life lessons Sefranek has learned, she credits dance for teaching her to be proud of what she can accomplish.
"[Dance] taught me to be confident in what I do," Sefranek said. "And just to have fun with it."