Humans of EHS: Max Kline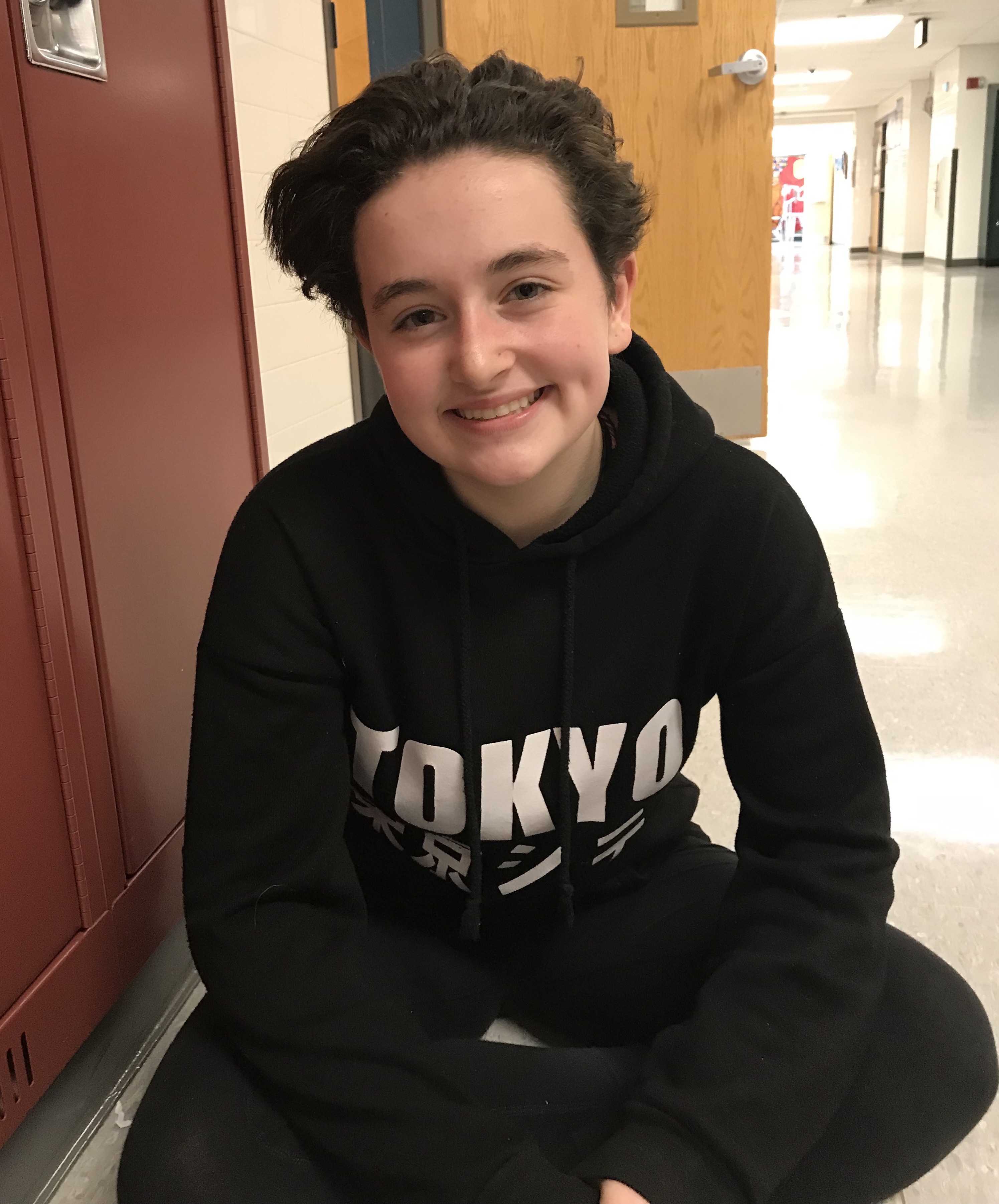 There's a few things you should know about freshman Max Kline: she's "extremely flexible," her favorite color is black, the scars on her hands came from a bicycle accident when she was ten, and she considers art to be her favorite hobby.
Kline appreciates various forms of diverse art, from basic drawings and sketches to more complex, physical forms such as sculpting. She began to focus on art in her middle school years, as she looked up to her friends who demonstrated their art skills often.
"I remember being in sixth or seventh grade, and all of my friends around me being really good at art," Kline said. "For a while, I [did not want to participate] whenever, you know, if someone had to draw something on the board [in class] or something. I would never want to do it because I always thought that I was really really bad at drawing. So I always would try to draw, but would always get discouraged about it. So I just didn't do it for awhile."
Despite her feelings of discouragement, something new in her art style began to click in middle school. As she practiced more often, her mindset regarding the hobby switched from frustrated to relaxed.
"I just started doing [art] in a different way and it just kinda like, I guess you could say an escape, in a way, because it was just kind of calming," Kline said. "So I started doing it, and it just took off from there because I wanted the skill."
Although Kline considers herself a self-taught artist, she did attend a few art classes and summer programs, including summer classes at the Baum School of Art, to educate herself and reach her full potential.
Kline finds inspiration for her works from her mind, which is constantly stirring with new ideas for sketches or projects.
"A lot of my inspiration, well, I have ADHD, so my mind is like everywhere," Kline said. "Sometimes it'll be in class and I'll just have a random thought about something I could draw. It's just kind of like my mind is a ball of creativity, which is really good for drawing."
Although art is Kline's favorite hobby, she does not happen to have a favorite piece of her own, or a favorite artist. This is because, to her, it is hard to compare works and artists when styles and pieces can vary immensely.
"I pull inspiration from different artists, but I wouldn't say I have a favorite because I feel like they're all unique in their own ways," Kline said. "It's like trying to compare one artist to another artist is hard, because a lot of the times, everyone's style is different, so it's not like you can really compare it."
As for the future, Kline hopes to keep art in her life because of its impact on her mood.
"I would like to continue [art], probably not for a profession, but like to continue it as a hobby," Kline said. "It is relaxing for me, and it's just a fun thing to do."