Humans of EHS: Ben Walter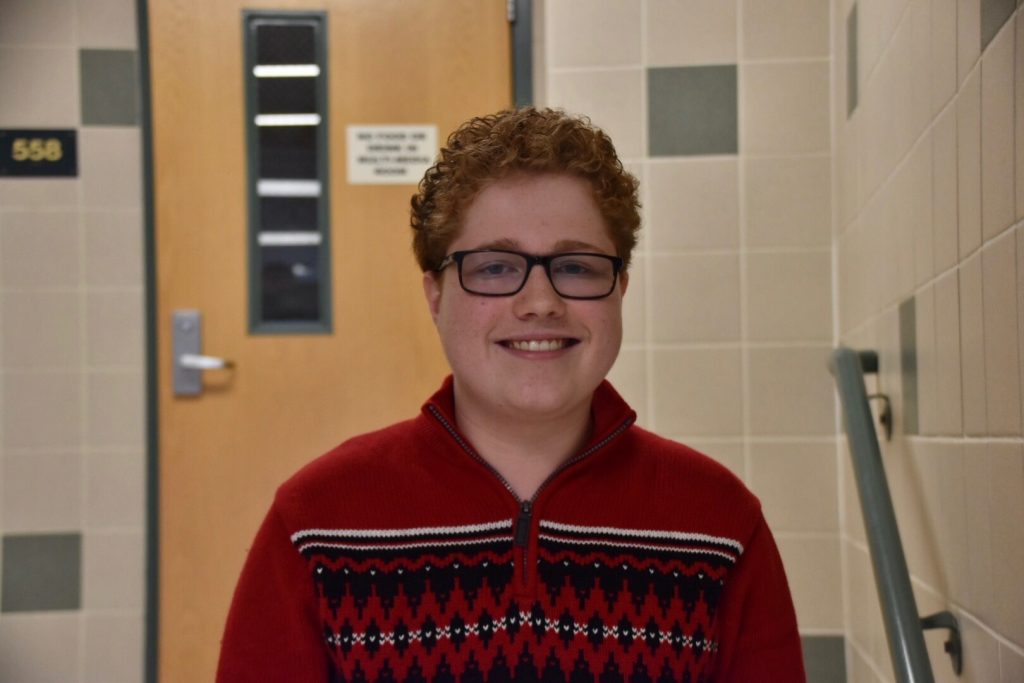 If one decade of time could best describe junior Ben Walter, it would be the 1980s: the dawn of heavy metal rock, the era of former President Reagan, the time of countless iconic movies, songs, and elements of pop culture which are still widely known today.
A lot of Walter's favorite hobbies are reminiscent of the '80s in many ways; he listens to metal rock bands, builds model kit cars, and enjoys following politics–in fact, his favorite president is Ronald Reagan, who served two terms over the decade. Walter recognizes that these classic hobbies set him apart from a lot of people his age.
"Everybody has always said [that] I've always been more older than, you know, what my age is right now," Walter said.
In any free time he gets, Walter likes to spend it riffing on his electric guitar. He developed an interest in electric guitars and rock music last year, and he inherited this hobby down from his father, who also plays the guitar. Listening to his father's favorite bands and watching him play significantly advanced Walter's musical development.
He purchased his first electric guitar in March, one which resembles the style of Metallica lead singer James Hetfield's guitars. Before this, he practiced on his father's Gibson SG.
Walter's all time favorite music group would have to be Metallica, a band he saw live in concert with his father on Oct. 25 at the Wells Fargo Center in Philadelphia. Since Metallica's impact on Walter's music taste is so colossal, the concert is a memory he certainly won't forget.
"[The concert] was great, we were up on the balcony and we could see everything," Walter said. "It was really cool cause they played a lot more of their less known, less popular stuff, and they played some of the songs that wouldn't have been on a typical set list. It was really nice seeing them for the first time."
Listening to and playing music clears Walter's head and helps him stay focused during school.
"Music provides me with motivation to keep doing what I'm doing and keep my grades up," Walter said. "When I work I tend to listen to a lot of music and it just helps me keep focused with what I'm doing, and even though I might not like the subject [I'm working on], I listen to music and it helps me make it doable."
Music presents him with various positive life benefits, so much so that he dreams of starting up his own guitar shop one day. Walter's inspiration is Rob Chapman, an English guitarist and the founder of Chapman Guitars, who travels the world promoting his instrument brand.
"Music has inspired me to keep going and keep pursuing what I love," Walter said. "Whether that be cars, or music, or anything else that may arise, it just keeps me going."