Sophomore goes viral for Instagram meme accounts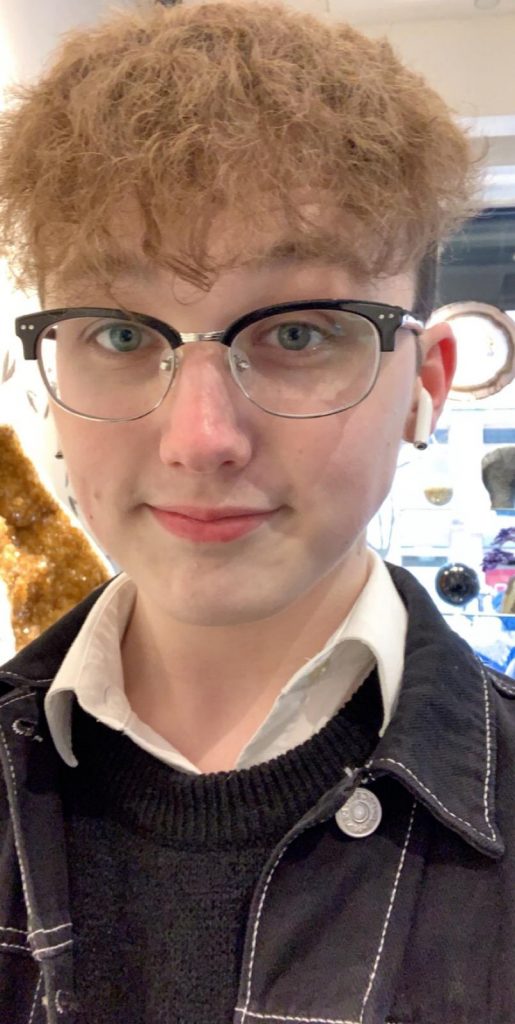 Emmaus High School sophomore Rowan Winch is garnering national attention for his recent profile piece in The New York Times and a summer article in The Atlantic.
His Instagram meme account @Zuccccccccccc, at its height, boasted over 1.2 million followers. With the goal to post over 100 times a day, he cultivated a meme empire, making over $10,000 a month at one point. However, on July 26, Winch received a notification from Instagram that his three-year-old account had been shut down; the only reasoning they gave was that it was due to the account's 'violation of Instagram policies.' This summer shutdown of hundreds of meme accounts now known as a 'ban wave,' along with Winch's ability to overcome this setback, is at the core of The New York Times' article, "Here's What's Happening in the American Teenage Bedroom." Written by Taylor Lorenz and published on Nov. 29, it goes in-depth on Winch's success and other ventures.
Prior to the story's release, Winch had already worked with Lorenz on other projects related to the social media world. She always wanted to do a profile piece on him, but only got around to officially publishing it in November. Lorenz wrote the story in mid-October and even drove out to Winch's house with photographer Eva O'Leary to interview both him and his mom.
The most memorable part of the process for Winch was being able to see the finished product.
"It was cool," Winch said. "I don't know. I mean, it was more of a thing to see [it] in a physical newspaper and [in] the online article, because I've been in articles before that. But yeah, it was…cool."
Since the article's publication, publicity surrounding Winch has skyrocketed. A reporter for NBC News, who saw Lorenz's tweet about the story, contacted Winch through Twitter about a potential story. A producer from Good Morning America was also interested and DM'ed him through Instagram. On top of news stations, businesses—primarily venture capitalists and startups—contacted him about prospective social media opportunities, including consultations on how to market using social media and influencers. One of these opportunities has resulted in a meeting between Winch and a company in New York City on Dec. 12. His potential relationship with businesses like this is the main focus of Lorenz's Atlantic article, "Instagram is Hiring a Meme Liaison." 
Winch is looking into not only returning to Instagram memes through his other accounts, @satanostrils and @demonostrils, but also expanding into other forms of business.
"I mean, I've been trying to get back into meme stuff and I've been trying—and a lot of businesses want me to help them with doing things because of articles like mine," Winch said. "There [were] some other meme pages that wanted to make an article and make a business about memes. And they wanted me to get involved with that."
Winch originally got into the meme community in 2016, when he saw other meme pages and thought the process and experience looked fun. Over time, he began to grow his account more and more, gathering a large following.
Connections with other meme pages and their administrators are what Winch believes to be the key to his success.
"Making connections with other meme pages and other people is one of the best things that you can do for any kind of page, or anything really," Winch said. "And then also posting a lot."
Winch spends up to six or seven hours a day cultivating his page—this includes DMs, group chats, and, most importantly, buying ads. Ads are one of the best doorways to the side of Instagram careers known as monetization. Winch first entered this world through promos, or promotions. In his bio, he would have "DM for promo" and people would respond, sending him what they wanted posted. Winch would send them his prices in return and would either approve what they sent him or edit it in some way. He then posted it at a given time.
Winch's fellow meme pages were who first introduced him to monetization and all the applications of it.
"I had friends who, like I had other meme page friends, who were starting to sell ads on their pages and they got me into it," Winch said. "That's how I learned more and more about making money and monetization. And that was in like, November of last year."
This was not Winch's first foray into business either. In middle school, he would order stickers in bulk from Amazon. Then, using Snapchat as a promotion platform, he would sell them to his classmates at a markup price. He has also dabbled in dropshipping and apparel resale. Dropshipping, a process by which online stores use third-party retailers to ship stock to customers instead of directly shipping it to them themselves, results in profit for those running the process. He would also purchase designer items from websites like Craigslist and resell them on Grailed, a website and app for selling high-end men's clothing. He would use another app, Fiverr, to record custom messages for his fans.
Winch hopes that with this new publicity and interest from businesses, he might be able to help influence and change the Instagram account appeal process. Currently, Instagram's system is merely a few appeal links. If someone wants to appeal, they must fill out the username of their account, email, phone number, and why the account should be reactivated. Unless Instagram accepts the appeal, they never send a response. The process of disabling and reactivating accounts is completely automated, so it's Instagram's bots and logistic that detect the content and disable it; Instagram has no real customer support team.
Winch, following his original appeals, took more steps than most to save his account.
"I just started reaching out to different people who—like different public figures who have management who know people on Instagram, and they weren't able to help me," Winch said. "Then I reached out to other departments at Facebook and Instagram, and they pretty much weren't able to help me either."
Now, Winch is trying to grow the following of his other meme accounts on Instagram and "see what opportunities [he's] given" and "pursue them as much as [he] can." One such opportunity was rapper Ski Mask the Slump God inviting him backstage at one of his concerts. Winch met the rapper through his platform on Instagram.
Overall, Winch feels that although there are many positive benefits, the experience as a whole has made him more wary of the dangers of a social media career. 
"It's made me more aware of what I say and what I do," Winch said. "I feel like it's definitely made me more cautious of everything."