The irreplaceable Alex Trebek: who will take his place?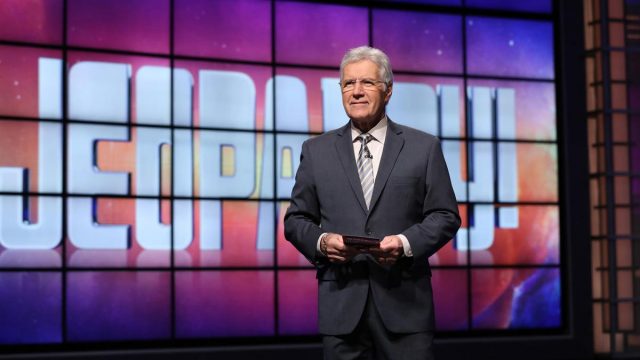 The death of the longtime "Jeopardy!" host on Nov. 8 leaves fans addressing the elephant in the room — could someone possibly replace the irreplaceable Alex Trebek?
Trebek had been the host of the hit trivia game show "Jeopardy!" for 36 years since its revival in 1984. Trebek hosted over 8,200 episodes of the show, accumulating the most of any TV game show presenter, according to a statement by Sony Pictures. But, all good things must come to an end. Trebek passed away peacefully in his home at the age of 80 after battling Stage IV pancreatic cancer for over a year. 
This leaves fans to wonder who will take on the hosting gig he has manned for three decades. Even while battling cancer, Trebek insisted on carrying out his hosting duties until it began to negatively impact his performance. A 2019 poll from Morning Consult found that 50 percent of "Jeopardy!" fans would stop watching without Trebek, a pop culture icon, as the host.
Executive producer Mark Richards praised Trebek on his passion for the show.
"He loved that 'Jeopardy!' popularized intelligence and it was important for him," Richards said in an interview with CNN Sunday. 
2015 EHS graduate Ryan Bilger told The Stinger in an interview last year that Trebek was upbeat on the show despite being in a lot of pain.
"It was during this time that Alex was really in a lot of pain from his chemo and his cancer treatments," Bilger told The Stinger. "So I said to myself, first off, I'm having fun and this is fine. And if Alex giving me some schtick can help him get through the day, that is a price I am absolutely fine with. Alex is very good, he is very professional, and he is a fun, nice guy."
After Trebek's passing, Bilger, who won more than $100,000 during four consecutive nights, tweeted that when he appeared on the show, the host said he has clothing older than the 21-year-old student.
The absence of everybody's beloved host leaves ABC, who owns the syndication rights, as well as distributor CBS Television and producer Sony Television, in a tough position. 
All programs have declined to put forth any names for a potential host.
"The show is not announcing plans for a new host at this time," a statement from Sony Pictures said.
Sony Entertainment confirmed that Trebek was in the studio filming episodes of "Jeopardy!" until Oct. 29, which are set to air through Dec. 25.
Richards mentioned this fact in his heartfelt tribute for Trebek before Monday night's show.
"He will forever be an inspiration for his constant desire to learn, his kindness, and for his love of his family," Richards said. "We will air his final 35 episodes as they were shot. That's what he wanted. On behalf of everyone here at 'Jeopardy!,' thank you for everything, Alex."