Seniors Reflect: Memories
Memories made throughout 12 years of school are ones that will be remembered for a lifetime, especially for the seniors of the Class of 2016. We asked seniors what their most cherished memories are from growing up with their classmates from elementary school until today.
From the playground to the crowded hallways of EHS, the seniors have made memories from all the opportunities they were given, in and out of school.
Alyssa Barr and Jenna Loz both have fond memories from being in different clubs and classes where they were given opportunities that created long-lasting memories.
"My favorite memories were in elementary school my solo in the school chorus concert, in middle school being in the musicals and going on Hershey trips and orchestra each year, and in high school going to Germany with the exchange program and going to Alaska with the National Parks club," said Barr.
Loz made the most of her memories in her art classes she took each year of high school.
"My favorite memories from EHS are all about spending hours in Mrs. Maley's room painting," said Loz. "I really found my home there and it wouldn't have been the same without it."
Jaeden Reppert said he made his favorite memories throughout his time acting in different musicals and plays for the Drama Department.
"Each one is something special to me in its own way and I love the people I've met there," Reppert said.
He also remembers his experiences in elementary school.
"One of my most vivid memories from elementary schools was when I transferred from Jefferson to Shoemaker in [second] grade, because that's where I made most of my friends," he said.
Sophia Barone's memories throughout her school career took place out of school, mostly involving her friends and family.
"In elementary school my favorite memory was probably going on family vacations every summer," Barone said. "Middle school was watching "Pretty Little Liars" every Tuesday with my two best friends. And in high school it was going to Harry Potter World."
When Christian Beltran was in fourth grade, he transferred from Allentown to East Penn,  and the changes in curriculum made his elementary years rather memorable.
"Math was totally different than in Allentown," Beltran said. "We literally had only 10 multiplication problems on a worksheet when I was in fourth grade [in Allentown]. When I came here, suddenly we had long division. I remember [Wescosville] having a nice library, and teachers were willing to help you."
For Beltran, middle school meant more clubs, more activities, more options in the cafeteria.
"Oh, when I first got to that [LMMS] food court," he said. "The chicken cheese pita, a bag of chips, and ice cream. That was my middle school meal every day. When they didn't have the pita, I was so depressed."
And by high school, he said, he realized that making connections with teachers became easier from freshman to senior year.
"By your senior year, teachers are much more than [just] your teachers," he said. "You end up having a closer bond than when you're an obnoxious, annoying freshman."
Senior year, he said, will go down as his most memorable — by far.
---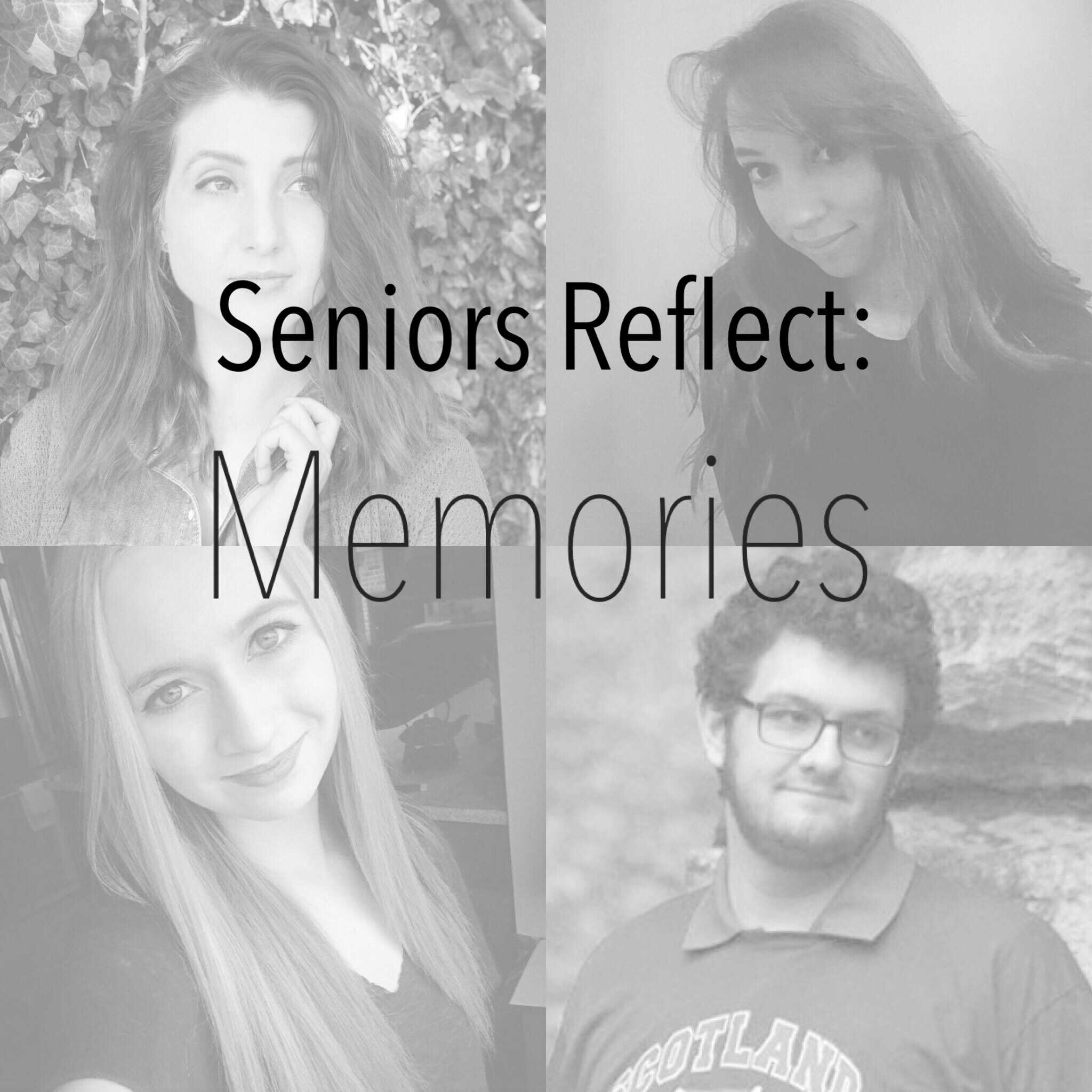 Pictured (clockwise from upper left): Jenna Loz, Sophia Barone, Jaeden Reppert, Alyssa Barr
Photographs courtesy of Jenna Loz, Sophia Barone, Jaeden Reppert and Alyssa Barr
Design by Cathryn Seibert