Weekend Buzz: Weekend of Sept. 9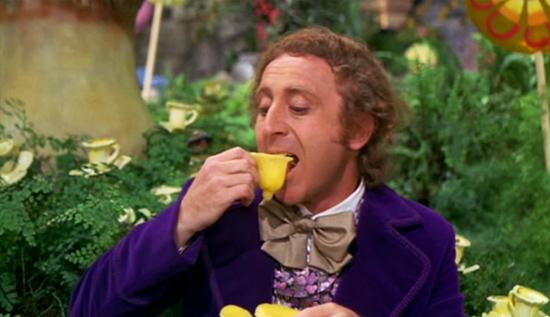 Now that the first two weeks of school are nearly complete, it's time to get out and do something to help get our minds off of test-taking and essay-writing. If you're in search of some unique events, The Stinger is here to help.
For the autumn aficionado…
St. Ann's Parish Fall Fest – Thursday, Sept. 8 through Saturday, Sept. 10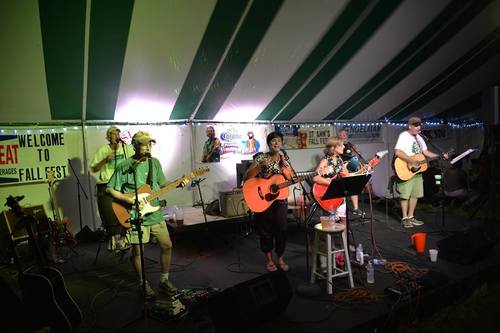 Although fall technically doesn't begin until Sept. 22, it's not too early to embrace the spirit of autumn. The Church of St. Ann has been throwing this celebration since 1982 in an effort to help fund their parish and school, and it has grown to be a popular event over the years. Activities include carnival rides, games, and raffles, not to mention plenty of food and desserts.
Full details are available on the church website.
Address: Church of Saint Ann – Roman Catholic Parish
415 S. 6th St.
Emmaus, PA 18049
Time: Thursday, Sept. 8 at 5 p.m. – 10 p.m.
Friday, Sept. 9 at 5 p.m. –11 p.m.
Saturday, Sept. 10 at 4 p.m. – 11 p.m.
Cost: Free
Phone: 610-965-2426
http://www.churchstann.org/fall-fest
---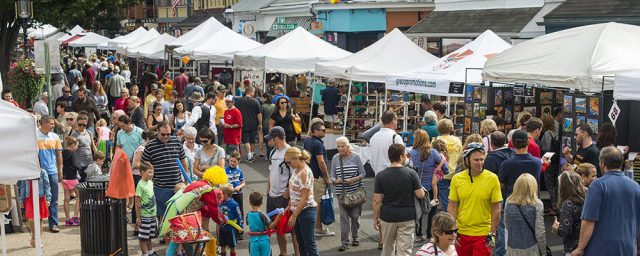 For the culture seeker…
Doylestown Arts Festival- Saturday, Sept. 10 through Sunday, Sept. 11
For the 25th year in a row, Doylestown is hosting its celebratory Arts Festival. The fest features live music, food, and 160 artist of all types, producing works like glass, pottery, photography, and even soap. Enjoy pottery demonstrations, face-painting, as well as scarf making and painting activities scattered across the town. If you visit on Sunday, attend a 9/11 memorial service at the festival's State and Main Stage.
Find more information on their website.
Address: Downtown Doylestown, PA
Time: 10 a.m. – 5 p.m. both days
Cost: Free admission, some activities require payment/tickets
Phone: 267-454-2680
http://dtownartsfestival.com/
---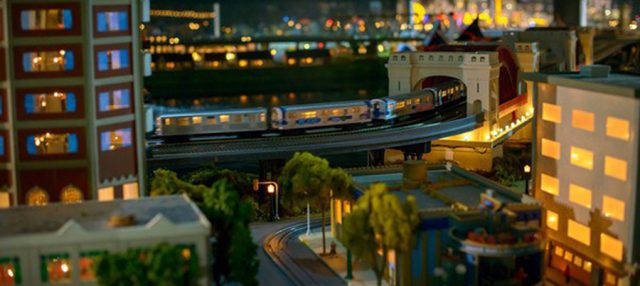 For the locomotive lover…
The Great Lehigh Valley Train Meet – Saturday, Sept. 10
Experience over 150 tables of train accessories and "railroadiana" amidst 100,000 square feet of various antiques and collectibles. Merchants Square Mall also houses a model train exhibit featuring 40 model trains settled throughout a sprawling miniature landscape. Even if you aren't normally taken by trains, you'll be sure to find something interesting at "Allentown's Best Kept Secret."
Address: Merchants Square Mall
1901 South 12th St.
Allentown, PA. 18103
Time: 10 a.m. – 3 p.m.
Cost: $5; 12 and under free
Phone: 610 797 8051
http://merchantssquaremall.com/
http://valleygoto.com/
---
For the nostalgic…
Free showing of "Willy Wonka and The Chocolate Factory" at the Emmaus Theatre – Sunday, Sept. 11
In a tribute to late actor Gene Wilder, who passed away last Monday, the Emmaus Theatre is showing one of his most-loved films for free – no Golden Ticket required. Sit back and enjoy the 1971 classic in remembrance of the great 20th century comedian.
Address: 19 South 4th Street, Emmaus, PA 18049
Time: 4 p.m.
Cost: Free
Phone: (610) 965-2878
http://www.emmaustheatre.com/movie/1911/Willy-Wonka-and-the-Chocolate-Factory/2016-09-11
---
Photos courtesy of the Church of St. Ann's website, the Doylestown Arts Fest website, www.modeltrainexhibit.com,  www.emmaustheatre.com, and https://seagreentelecaster.files.wordpress.com.