Father John Misty shows his true colors in "Pure Comedy"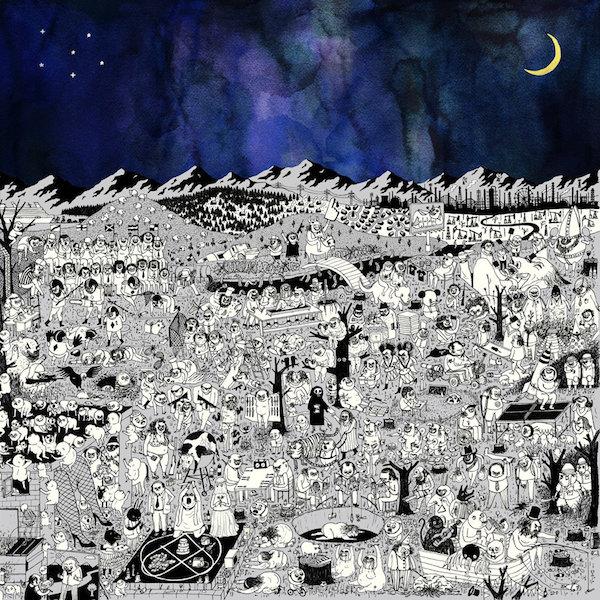 American singer-songwriter Father John Misty, who was just announced as a headline act for Musikfest, presents an emotional masterpiece with his newest album, "Pure Comedy," which debuted last month to critical praise.
The Rockville, Maryland native, who released eight solo albums under his real name Josh Tillman from 2003-10, has played in numerous bands such as Saxon Shore, Jeffertitti's Nile, Pearly Gate Music, Siberian, Low Hums, Poor Moon and, the best known, Fleet Foxes. Tillman was the drummer for Fleet Foxes from 2008-12 until venturing on his own.
Since going solo, Tillman has toured with Pacific Northwest artists like Damien Jurado, Jesse Sykes and David Bazan. Misty also has made contributions to major artists' albums including Lady Gaga, Beyonce, and Kid Cudi. Upon leaving Fleet Foxes, he changed his name to Father John Misty.
On tour this spring and summer to support his third solo release, he will come to Musikfest as one of the festival's top acts. Tickets for Misty's Aug. 6 show at Musikfest went on sale to the general public May 5.
On May 1, 2012, he released the album "Fear Fun" under his new name. This album was a dramatic departure from his previous releases. Before the album blew up, Tillman released a music video for the song "Hollywood Forever Cemetery Sings," featuring Aubrey Plaza from the former hit TV show, "Parks and Recreation." After a year passed, Tillman became very popular under his solo self, Father John Misty; and in 2013 he featured on rapper Kid Cudi's album, "Indicud." In February 2015 he released his album, "I Love You, Honeybear." The album marked yet another success and drew more fans.
Fleet Foxes fans quickly followed their former drummer and fell in love with his new music. Tillman soon made even bigger headlines by covering Taylor Swift's "Blank Space" and "Welcome to New York" in 2015. Now this seems like a stretch to me, but Tillman reportedly said, "I have never listened to her music prior to the covers." That's pretty far-fetched to just cover somebody when you haven't listened to their music at all. It's Taylor Swift. But on the other hand, the covers are amazing, so I'm not going to take anything away from him on that one.
His popularity grew substantially and in May 2016, he released a new single, "Real Love Baby," on SoundCloud. His fans were thrilled with this new piece; it blew up quickly with over a million views and became one of his top hits within the span of a few months.
A lot of bands like The Avalanches worked with Tillman on their album "Wildflower." The album was released on July 1, 2016, and even people who didn't like The Avalanches or know the music of the Aussie group still listened to it because Tillman was featured.
This January, Tillman released his brand new single "Pure Comedy." The single that he released is the title of his new album, "Pure Comedy," which debuted April 7.
The LP reflects Tillman's true colors. He suffers from severe depression and anxiety, for  which he takes micro-doses of LSD to cope. The album demonstrates his struggles through his life and trying to handle himself. I feel like a lot of people can connect to this album if they struggle with depression or anxiety. And this album in my opinion reflects his deepest piece yet. As the emotional masterpiece that it is, I give it a 9/10.