"Grey's Anatomy" returns for season 17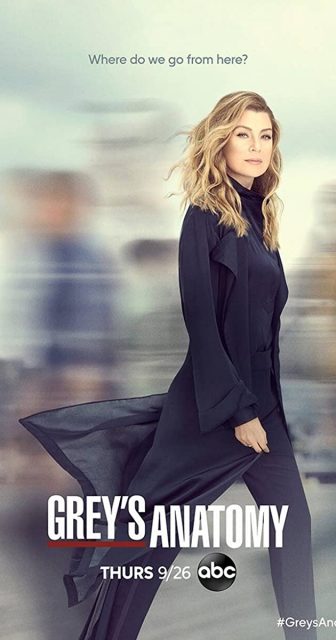 "Grey's Anatomy" fans were excited that season 17 premiered on Thursday, Nov. 12, for its final season before the cast hangs up their scrubs for good. 
The premiere of season 17 aired on ABC at 8 p.m. with a super-sized, two-hour crossover episode with "Station 19." ABC's "Grey's Anatomy" is a fictional medical drama series focused on young doctors working at Seattle Grace Mercy West Hospital. The show's first appearance was on March 27, 2005. The previous 16 seasons can be viewed on Netflix or on Hulu with a free trial. 
Emmaus High School freshman Meadow Hamershock binge-watched all of the previous episodes before heading into season 17.
"My favorite season was definitely the first because it had all my favorite characters and showed when Meredith and Derek started falling for each other," Hamershock said. 
Emmaus senior Carlee Andrea, also a dedicated fan of the show, loves that "Grey's Anatomy" is giving their fans another reason to keep watching the show and wishes some of her favorite characters didn't have to go so soon. 
"Denny and George," Andrea said. "They died too soon. George was just such a sweetie and Denny was perfect. I love and miss him. Plus, he is also Negan on 'The Walking Dead,' which is nice." 
Senior Elaine McAllister is excited that "Grey's" is going to be portraying COVID-19 on the show. 
"I think that is cool," McAllister said. "It helps the audience relate more to the show."
"Grey's Anatomy" airs every Thursday at 9 p.m. on ABC.