"Eternal Atake" lands earlier than expected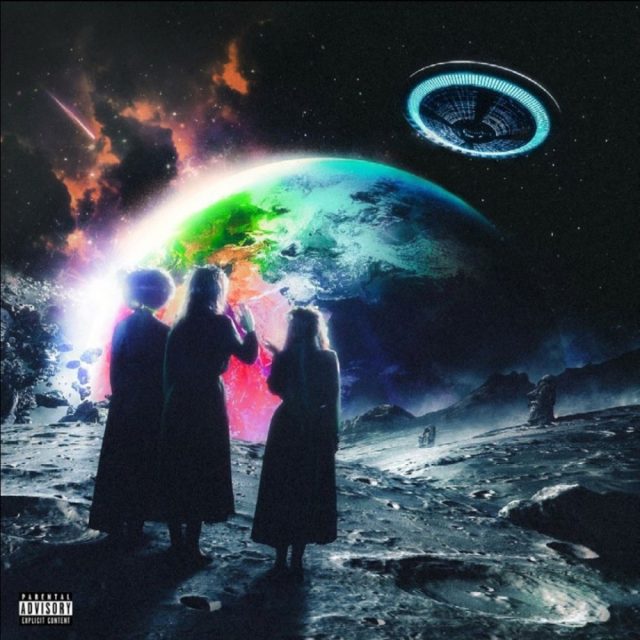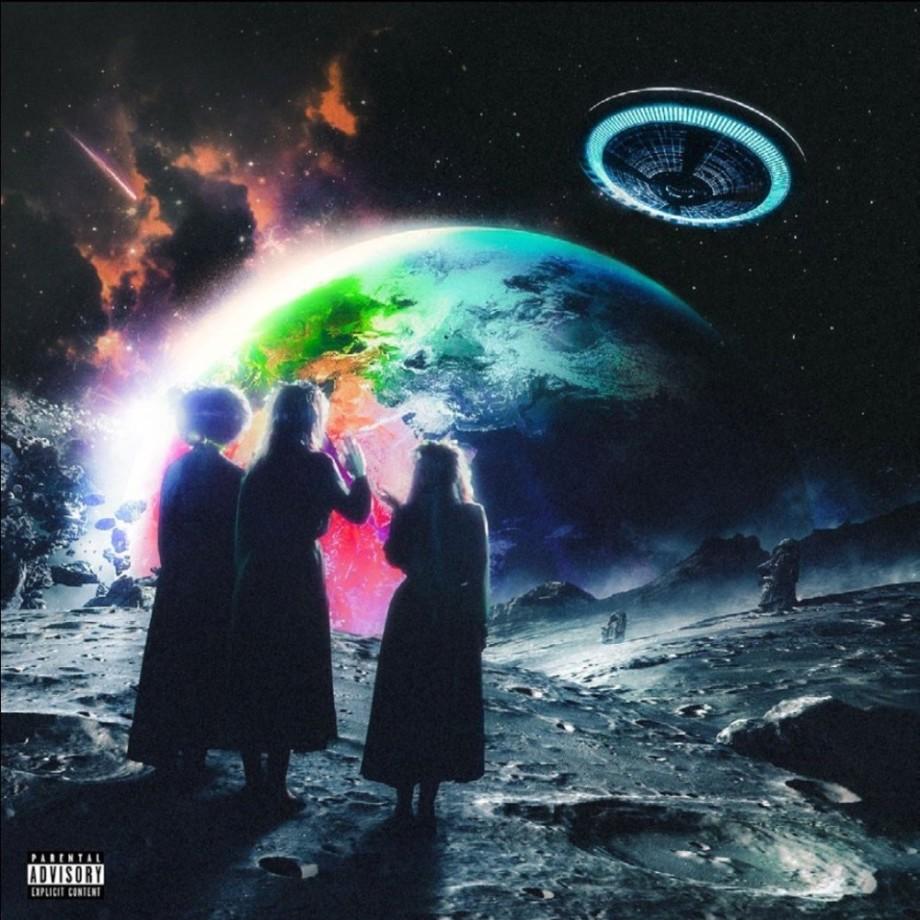 After what seemed to be an eternal wait, Northern Philadelphia rapper Lil Uzi Vert finally dropped back down to Earth to release his highly anticipated album, Eternal Atake.
Fans love Lil Uzi Vert for his vocal agility, infectious energy and catchy songs — as well as his dance moves, of course. His latest installment, Eternal Atake, has been in the works for well over two years. Fans started sniffing traces of the Luv Is Rage 2 follow up when Uzi sent out cryptic images and tweets related to the album. When he delivered a single called "That Way" on March 1, the impending project loomed even closer. Soon after, he tweeted the release date as March 13 along with a series of potential covers. Interacting with his fans via twitter several days in a row, Uzi let his followers choose which cover should be branded as the official artwork. The abstract space cover the album now dons abandoned the original leaked art derived from religious cult Heaven's Gate. Like the UFO sported on the cover, Eternal Atake came out of nowhere, dropping a whole week early. The wait was finally over.
The album starts with the battlecry of "Baby Pluto," a confusing nickname or phrase Uzi threw around on Twitter in the days leading up to the album. Is it an alter ego? Is it a metaphor? Who knows, but the song is a solid way to start off this space-like journey of a record. The album then segues into two of the lowest points of the project, the Young Thug throw away sounding "Lo Mein" and the tedious "Silly Watch." 
"POP" is typical Uzi fun with a supernatural beat straight out of the cosmos — if not for all the rapid hi-hats drowning out the instrumental's backbone. "Homecoming" feels like it is desperately missing a DaBaby collab (just listen to those 808s). "I'm Sorry" brings forth new vocal inflections and sonics to the album's table, allowing for some fresh air in the tracklist. 
Eternal Atake's brightest star has got to be "Prices," where Uzi brings back his beloved 2016 vibes in more ways than one. He flips Travis Scott's 2016 banger "way back" and verbally dances on the beat in classic Lil Uzi fashion. The tropical instrumental on "Venetia" accompanied with Uzi's infectious style makes this one of the most catchy songs on the LP. "P2" the sequel to his breakout hit "XO Tour Llif3," concludes the album in a creative and almost bittersweet way, but the predecessor is much more favorable.
The album's sole feature can be found with Syd on "Urgency." Syd is best known for her work in forming the band The Internet and being a member of the collective group Odd Future. The two create an interesting dynamic, but the track is neither here nor there, but points out perhaps the album's biggest flaw. 
Despite some substantial moments, Eternal Atake lacks a crucial ingredient at its core: features. 
Uzi has proved himself to be a key collaborator on other artist's songs, yet on his own project, there's barely any features in sight. Not saying the album should be cluttered with his contemporaries on every other song, it's understandable he'd want the spotlight on his most hyped album of his career, but two or three more features wouldn't hurt. In fact, it would probably only make it better. Uzi projects have always been fairly stripped of features, with the most being three on Luv Is Rage 2, but why not make the highly awaited Eternal Atake the exception? One fan speculated that the album is told in parts from different sides of Uzi, if this is true, perhaps that is the reason for the lack of featured artists. Or, it isn't that deep of a meaning and the rapper just wanted to shine on his own, as he proved he could. Hours after Eternal Atake arrived, he rattled off various artists from Chief Keef, Young Thug, Future, among others, teasing a deluxe version of it including songs with those artists. 
With such an outlandish and gripping title like Eternal Atake, meaning infinite overtake, one would expect almost experimental and far out ideas. However, the release seems to do the opposite, with Uzi sticking to what he knows and many songs being reminiscent of his earlier work. But at the end of the day, this isn't necessarily a bad thing. Uzi still delivered a 16-track project full of enough fun, catchy hooks, and charming vocals. Don't go into this album expecting an avant garde, magnum opus. Go into Eternal Atake expecting what it is: a solid effort from one of modern music's most entertaining yet distinguished acts. Eternal Atake lands a 6/10.