"Charlie Brown" specials moved from cable to Apple TV+
Sadie Dallas, Former Deputy Arts & Culture Editor
November 8, 2020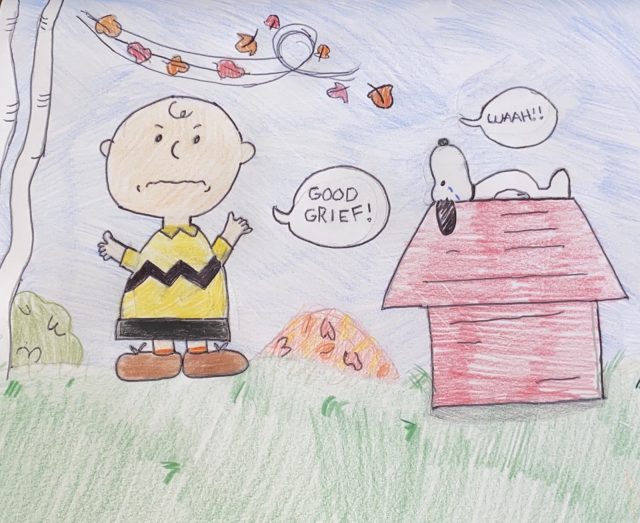 For the first time in 51 years, "Charlie Brown" holiday specials will not air on network TV and will instead be available on AppleTV+.

What would Lucy have to say about this? Maybe something about commercialism or the economy. Charlie Brown would probably feel very glum over this news: "Is nothing sacred?" Sorry Charlie, I guess not.

For many Americans, "It's The Great Pumpkin, Charlie Brown," "A Charlie Brown Thanksgiving," and "A Charlie Brown Christmas" are staples of the holiday season. These heartwarming classics have always been dependable, appearing on cable TV for more than half a century. First they were on CBS, then ABC, but no matter what, they always showed up on our TVs. As long as you had a television, you could almost certainly gather around and watch the Peanuts gang. AppleTV+ now exclusively has the films. The good news: each of the three beloved specials will be free for three days around their respective holidays.

This is still pretty frustrating, because viewers will still have to get AppleTV+ and make sure that they don't miss the window of time that the movies will be available. If you're stubborn like me, you might have already scoured the internet looking for a DVD box set. So there's always that option! I will never get AppleTV+ just out of spite, and I'm probably not the only one. It's also just a hassle for people who are already paying for a bunch of different streaming services, because it's the only place where they can get a certain show or movie. Some traditions are old, out of date, and should be abolished. But Charlie Brown on TV?

As of right now, a Change.org petition titled "Bring the Peanuts specials back to broadcast TV!" has collected over 240,000 signatures. Micheal Nebbia, the petition's creator, has hosted protest streams of "It's The Great Pumpkin, Charlie Brown" on his Twitch channel. A majority of the comments on the petition say the same thing: Peanuts is yet another casualty of 2020, the specials remain a vital part of their holiday, and childhood nostalgia apparently now has a price tag.