The importance of politics entwining in music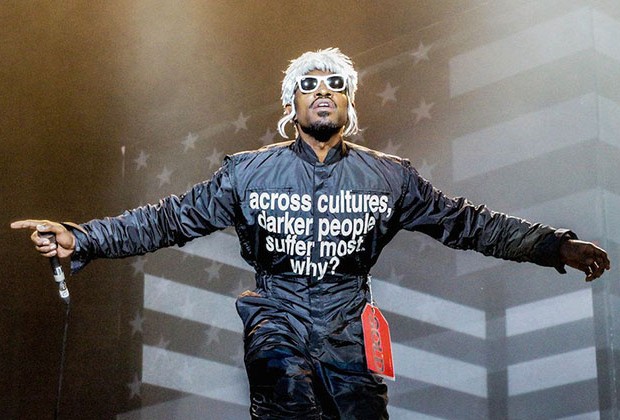 2020 proceeds and the world continues to fall apart as more issues plague the nation; however, one universal language still stands unscathed: music. 
Given the recent horrific murders of Ahmaud Arbery, Breonna Taylor and George Floyd, many individuals across the country are taking action. People look back at music that is politically driven and depict the current state of America, almost as if nothing has changed. Most suspiciously is rapper Joey Bada$$'s 2017 album ALL-AMERIKKKAN BADA$$ experiencing some difficulties on streaming services. The album eerily resonates to recent events, with messages of police brutality being found within the record's lyrics. Fans of the artist reached out to him, telling him the album was not available to listen to on Apple Music. Later, he tweeted that he believed his music was being censored. While it could have just been a coincidental glitch, this reiterates the importance of a political voice within music.
Of course, some tend to believe politics have no place in music. However, the two go hand-in-hand more than one would think.
Artists have been putting forth politically based songs and concepts for decades now. Just look at The Rolling Stones' anthemic Vietnam protest "Sympathy For the Devil" or The Beatles' Civil Rights ode "Blackbird," both from 1968. Not to mention the art of The Doors, Jimi Hendrix, CCR, Gil Scott Heron, to name a few. This time period marked an emergence of politically centered music, especially come 1971 when Marvin Gaye would release one of the greatest albums of all time, What's Going On. This record is a perfect example of music intertwining with protest and advocacy. Today, Gaye's marvelous wails on the title track echo as many ask themselves the same question. 
Music is going to reflect what's going on in the world, country, and society. Especially today, with the most popular genre being dominated by the very people who are dehumanized and targeted by racist Americans. Is it not expected for artists like Killer Mike, J. Cole, Common, Tupac, Lauryn Hill, OutKast, Mos Def, and many more to be the voice for their community through conscious music? Just as rock bands sang in protests of Vietnam in the 1960s and 1970s, hip-hop artists have been speaking out against racial inequalities since the genre's beginning. 
Michael Jackson, one of popular culture and music's most recognizable figures, was known for being a humanitarian and released philanthropic songs like "We Are the World," "Man in the Mirror," and "Heal the World," among others. Not to mention, "They Don't Care About Us" is an anti-police brutality anthem. Recording artists who use their platform to take action and spread change should be applauded.
So, if music is a universal language, artists shouldn't be barred from expressing their opinions and beliefs through concepts that can transcend across cultures. On the flip side, some fans took to Twitter demanding artists like Kendrick Lamar and JAY-Z to speak on the recent matter in the news. Yet, lots of individuals also turned against JAY-Z when he teamed up with the NFL earlier in the year. As for Kendrick, people accuse him of using African-American struggles solely for his own profit. Should these two artists, who already stray from social media, be expected to take to the internet to display their opinions when their discographies are riddled with political undertones and themes? What else will they say in a tweet that hasn't been said already in their music, especially given that history just keeps repeating itself at this point. There are clearly bigger issues at hand than what one's favorite artists and celebrities think. 
Music brings people together, especially in times of distraught and trouble. In this climate, not only should people examine within themselves, but also all around. Come together for a bigger purpose and change just as the timeless mentioned music has motivated and inspired listeners to do. Lastly, rest in peace to Ahmaud Arbery, Breonna Taylor, George Floyd and all of the other African-American citizens victimized and killed at the hands of corruption and racism. Nearly 50 years later and everyone is still asking "what's going on?" And although the answer is clear, when will the solution be?