Boys Lacrosse on five-game losing streak, hope to rebound before regular season finale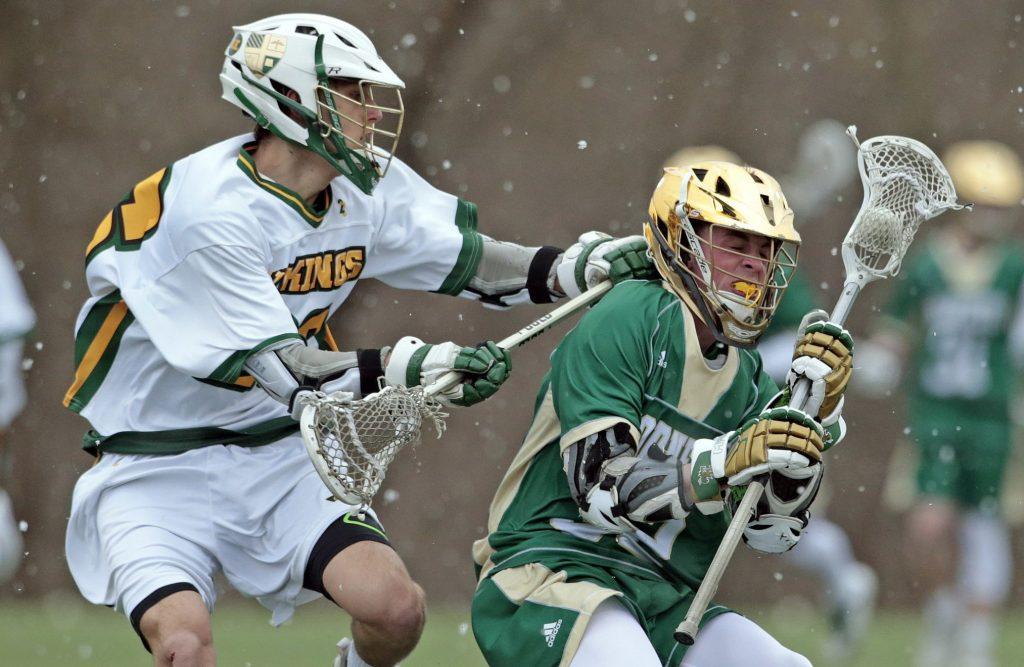 Following a strong start to the season, Emmaus boys lacrosse is now suffering a five-game skid, falling 8-5 after an undefeated opening.
The most recent loss came with last night's 18-10 defeat to Central Catholic, part of a tough stretch of games for the Hornets, suffering their second loss to the Vikings this season. At Iron Lakes on April 17, Emmaus narrowly lost 12-11, which at that time marked their second loss of the season. Following that, losses against Parkland and Southern Lehigh led the Hornets into Tuesday night.
The first quarter was all Emmaus, with junior Devon Boyko scoring a mere 14 seconds into the match, his second goal of the season. Boyki would later add another to his total for the season. The Hornets led Central 3-0 at the end of the first, a dominant defensive performance proved key with senior goalie Gabe Kleis totalling six saves, including a point-blank stop on the line which preserved the shutout at the time.
However, Central Catholic slammed on the pedal in the second quarter, scoring 8 goals to open a three goal lead of their own, led by senior Harrison Ike and Matt Marker, and the Vikings were up 8-5 at halftime.
The stands at Memorial Field tensed up as a series of obvious missed calls began to add up and the fans made sure the referees heard all about it. In particular, there were a series of illegal hits that was finally called after four or five instances, including a controversial hit on Kleis in his crease that went unpunished. Nevertheless, Emmaus tried to ignore it and continued to apply their physicality to Central's attack, keeping them somewhat under control in the first half.
The floodgates opened in the second half, and within 7 minutes of play the Hornets were down 14-5, and the Vikings would add another goal before the end of the quarter.
The Hornets weren't done, however, and they fought back to score five goals in the fourth quarter behind underclassmen Grant Hawkins, Sam Conway, Boyko, and substitute goalie Benn Franco, who brought energy to the defense.
However, turnovers became a big problem and they were unable to come back from the deficit they faced, and the final score was 18-10, the most goals Emmaus has conceded this year.
Emmaus has two games where they will hope to end this unlucky streak of tough losses with games against North Penn and Scotch Plains, both out-of-district matches. These will hopefully tee up the Hornets for an EPC finale series with games against Easton, Nazareth, and on the road against Cedar Crest rival, Parkland.